For the love of good food and passion for fine wines,  journey through Italy exploring the great food and wine traditions
Pasta, pizza, cheese and wine are just some of the food and beverage products linked to Italian enogastronomic traditions. Delicious combinations handed down through the centuries transmitting the values and essence of being Italian.
Each region has its own specialities and offers food and wine tours to discover the varied and always tasty local cuisine.
UNESCO
Unesco heritage wines and landscapes in Italy
Italy's richness and uniqueness in wine production is well-known all over the world. Suffice it to say that some production areas have been awarded a UNESCO Heritage status
Find out more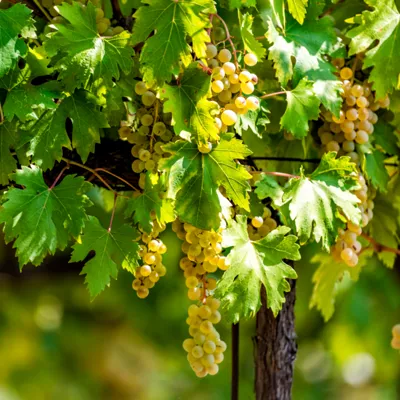 Aosta Valley
The Aosta Valley is a paradise for visitors seeking outdoor experiences in nature while exploring history and traditions The smallest region in Italy, dotted with the highest peaks in the Alps, it is the ideal destination for anyone who enjoys winter sports and high-altitude walks. Its green valleys and fairy-tale castles make the Aosta Valley an enchanting place to experience all year round.
Discover
Piedmont
Piedmont is sure to enchant you with its mountains, hills, typical flavours and uniquely elegant cities An extraordinary heritage of art and history, culture and nature, characterises Piedmont, a region with a thousand faces, one more interesting than the other: cities of rare elegance, mountains that lend themselves to splendid skiing or walking, fascinating villages, hills that are among the best known in the world for their extraordinary wine production.
Discover
Lombardy
Lombardy: a dynamic land immersed in the present and reaching toward the future, but with an extraordinary heritage of art and nature Lombardy is a region in the north of Italy known for its industry and finance, of course, but also for its art and extraordinary landscapes, starting with the picturesque lakes and its mountains, Valcamonica and Valtellina in primis. Capital and symbolic city, Milan represents the industrious heart that goes hand in hand with other cities with a vibrant spirit.
Discover
Trentino
Trentino is sure to amaze you with its immense natural heritage, the spectacular splendour of the Dolomites and fascinating sites steeped in history Discover Trentino's culture of slow travel, taking the time to savour every corner among nature and cultural trails and educational farms. You will find hundreds of hotels offering wellness centres for truly relaxing holidays for the whole family in some of Italy's most beautiful villages, set in unique landscapes.
Discover
South Tyrol
Alto Adige is a dream place to discover all year round amidst green valleys and snow-capped peaks Combine the relaxation of spa treatments with the pleasure of fun in the snow for a real wellness boost amidst Alpine lakes, beautiful villages and state-of-the-art ski facilities suitable for all ages. All this and more in the majestic scenery of the Dolomites, a UNESCO World Heritage site in Alto Adige.
Discover
Veneto
Veneto, a region of wonder, with cities of art of undisputed beauty, as well as the most pristine nature The beauty of Lake Garda, the charm of the Dolomites, the sea of Jesolo, the hills covered with vineyards and the relaxing thermal baths, on top of an immense artistic and historical heritage, elegant cities such as Venice and Verona, quaint villages and breathtaking landscapes. Veneto is all this and much more.
Discover