Brunello di Montalcino
A territory where history and tradition blend with enchanting landscapes home to one of the most highly appreciated Italian wines in the world.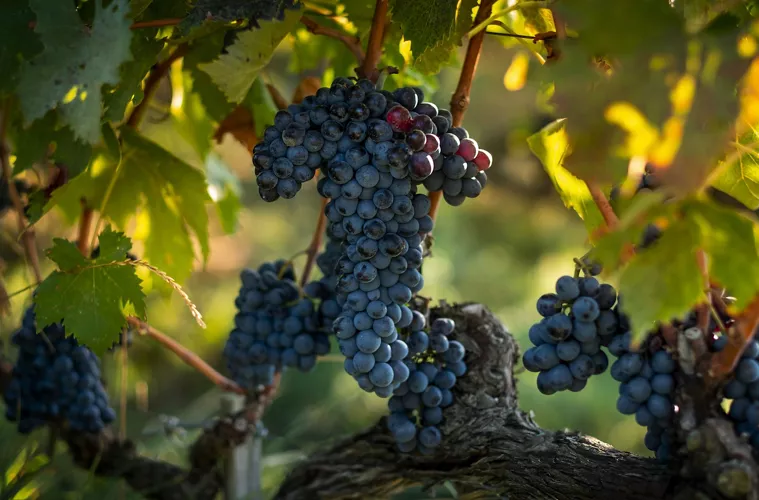 Brunello di Montalcino is produced within the territory of the town of Montalcino, in an agricultural landscape of great history and great beauty that has been registered in the UNESCO World Heritage list since 2004. The hill of Montalcino is mostly wooded and is set 40 km from the sea as the crow flies and 100 km from the Apennines, and Mount Amiata, 1,740 meters high, which lies to the south, protects the territory ensuring the climate stays wonderfully mild. A spectacular landscape of alternating vineyards, olive groves and sown fields with several stone buildings, evidences the centuries-old cultivation of these lands.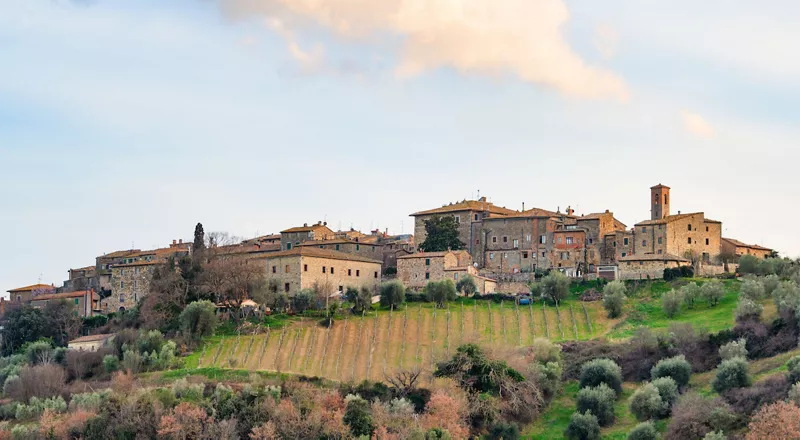 Montalcino, together with its hamlets of Castelnuovo dell'Abate, Sant'Angelo and Torrenieri, is a small art city. The village has ancient Etruscan-Roman origins and a wonderful medieval system with a historical centre preserving the Palazzo dei Priori, now the town hall, a beautiful loggia with two Gothic arches in stone and the Civic and diocesan Museum, which houses extraordinary works of Sienese art, within surrounding walls dominated by a fourteenth-century fortress.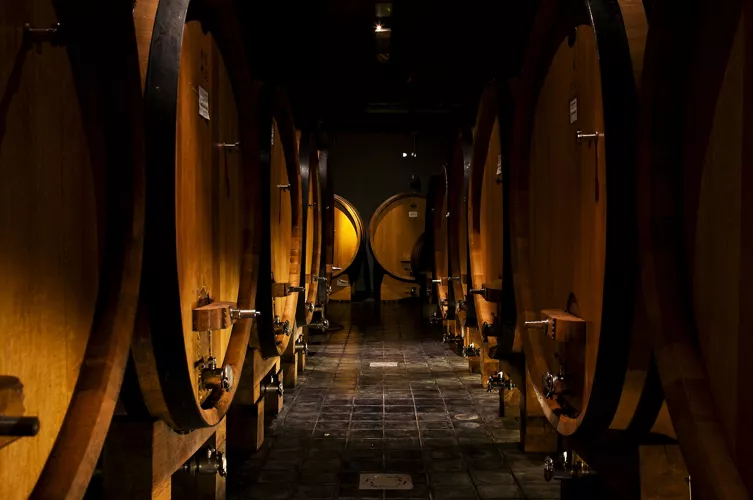 Thanks to meticulous manual work, from dry pruning to the choice of the most suitable bud, from limiting vegetation to thinning the grapes, the quality of the grapes from which Brunello di Montalcino is made is very high.
This wine is a bright garnet in colour and has an intense bouquet from which the scents of undergrowth, aromatic wood and vanilla emerge. Brunello di Montalcino is a wine that improves with age: ranging from a minimum of 10 years up to 30, but it can be kept even longer. The wine must be served at a temperature of about 18 °C - 20 °C. Decanting very old bottles into crystal decanters is recommended. This wine can be paired with very structured dishes such as red meat and game, but also with cheese.