The Italian culinary art can be learnt in the company of the country's best chefs: here's where
Parma, Florence, Vicenza, Perugia and Pollenzo are not only beautiful cities of art, but also centres that host Italy's most renowned cooking schools.
The International School of Italian Cuisine in Parma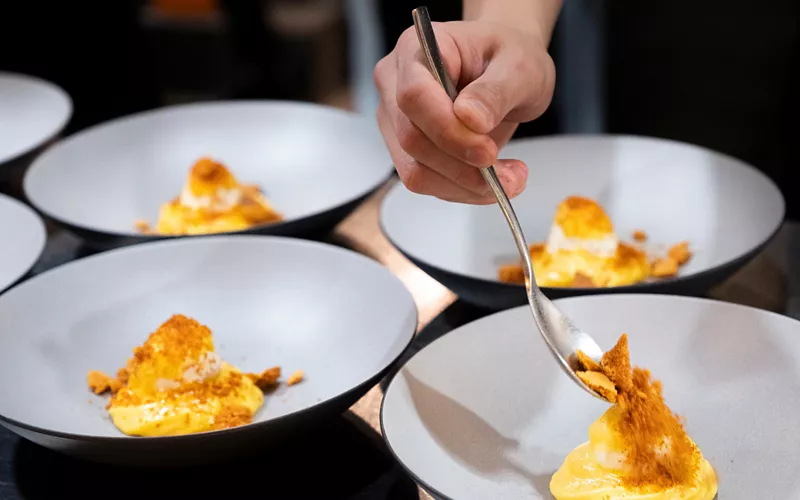 Among the training centres of Italian cuisine, the Alma holds a place of honour.
It is, in fact, one of the most authoritative and internationally recognised courses in Italian cuisine.
The School, whose name is inextricably linked with Michelin-starred chef Gualtiero Marchesi, who was its first Rector, remaining in office until 2017, is in the province of Parma, in the splendid Palazzo Ducale in Colorno. It is a 5,000 square metre building with 25 teaching spaces equipped with the very latest technology. It is in this space, the heart of the Food Valley, that the next generation of chefs, and not only, is trained.
Not surprisingly, the Alma International School of Italian Cuisine offers catering courses related to cooking, pastry, bar, sommeliers, as well as training those working in management and in the dining room.
A well-rounded education, which is the right course to follow for an excellent springboard.
One example among many: Chef Rubio. Did you know that he was a pupil of Marchesi?
But if we mention Gualtiero Marchesi and cooking schools, we cannot fail to reference the Marchesi Academy. Founded in Milan in 2014, a few years after the Gualtiero Marchesi Foundation, the Academy is a benchmark for professionals and gourmets as well as the bastion of the Marchesi philosophy, fully respecting the wishes of its founder.
If you are also passing through the Lombard capital, check the calendar and choose a course: each lesson will take place under the careful supervision of the instructor, who will guide you through the secrets of the Maestro's cuisine.
The School of Culinary Art in Florence is called the Cordon Bleu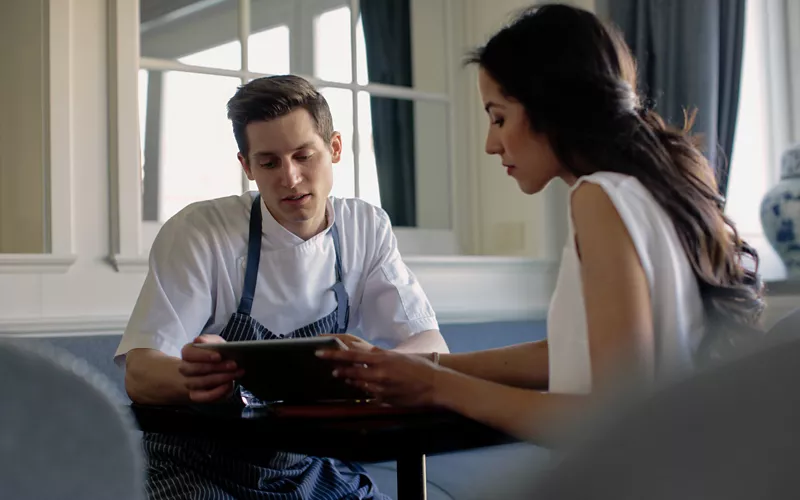 It has the same name as a fillet stuffed with ham and melting cheese, which in turn echoes that of a prestigious 16th-century French order of knighthood. But the Scuola di Arte Culinaria Cordon Bleu is actually the oldest culinary academy in the whole of Tuscany, and has been in operation since 1985. It is run by two women, Cristina Blasi and Gabriella Mari, who chose Florence and the splendid historic-Renaissance palace in Via Giusti as their headquarters.
The School offers amateur and professional cooking courses, academic courses and customised events, as well as team building for companies. These are suitable for aspiring chefs of all age groups, regardless of their background. There is a mix of tradition and innovation, combining lessons on the history of Italian cuisine with research studies on the relationship between science and practice in the kitchen, such as with the original C.A.R.L.A. (C.ulinary AR.t LAb) workshop. A diverse target group, ranging from mature women to youngsters, as well as managers and foreigners.
In short, the Cordon Bleu is aimed at all those who want to experience cooking to satisfy their passion, or to turn it into a profession.
A culinary training combo in Vicenza: cooking and pastry schools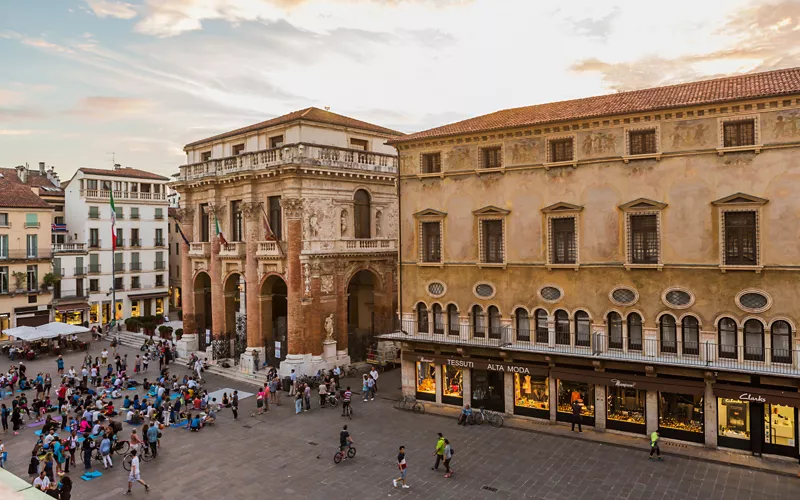 The Veneto region stands out for no less than two establishments in the field of culinary training: the Università del Gusto (University of Taste) and the Master della Cucina Italiana (Master of Italian Cuisine). We are in Vicenza, a city with a culinary culture that is rich in traditional peasant specialities.
The Università del Gusto offers highly specialised training courses, from cooking by profession to bar & wine, also extending to the areas of bakery and pizzeria, pastry-making and room service. Here, each student has the privilege of learning preparation techniques in the best possible way, as he or she works in individual stations alongside the teacher.
The Master della Cucina Italiana is, on the other hand, more than just a school, a professional cooking academy. More than 23 Michelin-starred chefs teach here, including the likes of Alajmo, Perbellini and Uliassi. It is a true culinary masterclass, built around a nine-month training course, culminating in a four-month internship experience in an Italian restaurant.
Health, culture and the art of catering at the Università dei Sapori in Perugia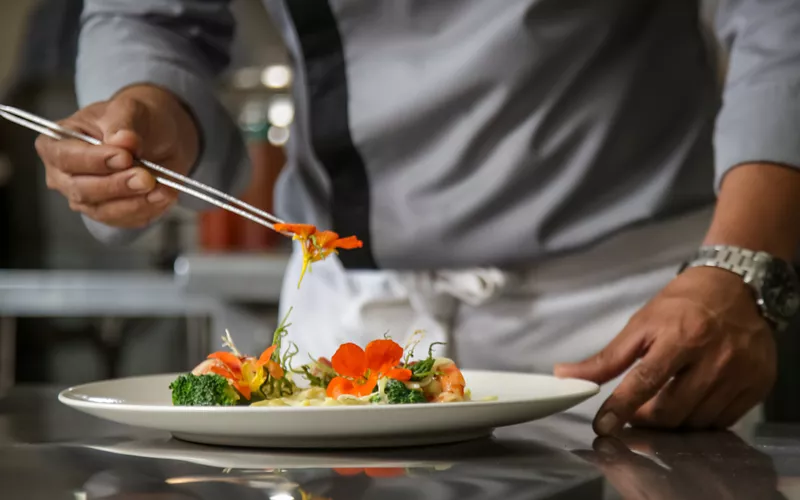 If a passion for food and hospitality is what sets you apart, then you should choose the Università dei Sapori in Perugia.
In this extraordinary Centre for Training and Culture, that has been active for more than 20 years, you will learn the correct skills and professionalism required to become part of the catering world, thanks to an educational offer divided into ad hoc courses (which are compulsory) and integrated courses (post diploma, degree and post-graduate) for cooking, pastry, baking and bar area qualifications.
But the distinguishing feature of this University is undoubtedly its focus on the health aspect of Italian agri-food culture, which is taken care of and explored in depth through regular collaboration with research centres and internationally renowned food experts.
In addition, participation in internships and apprenticeships with prestigious companies enables students to establish contact with real professionals and enjoy privileged access to the world of work.
With the 'cuochi a puntino' initiative, the Università dei Sapori also opens its doors to aspiring amateur chefs with courses and events for young and old. If you are only passing through Perugia, you should consult the calendar and try your hand at cooking: you will leave delighted.
A whole cluster of studies with an eye on innovation in Pollenzo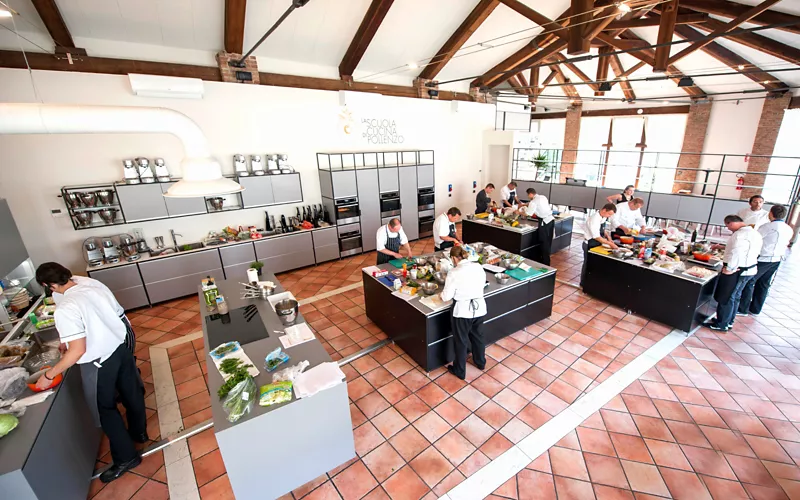 Our journey of discovery into Italian cooking courses ends in the province of Cuneo, in Pollenzo.
Here, we come across the mammoth University of Gastronomic Sciences, a study centre with a precise teaching programme that is constantly evolving to keep up with the times.
It consists of a bachelor's degree and two master's degree courses with an international focus, eight one-year master's degrees and even a doctorate in eco-gastronomy, food sciences and cultures.
Two of the University's proposals are unique.
The first is the academic tables, real canteens made of seasonal products and reservation systems against food waste, which educate people on sustainability and welcome, every year, chefs from all over the world. The second, educational trips on the production, processing, transport and consumption chains, with workshops, guided meetings and tastings.
This is an interdisciplinary course of study that allows students to analyse food systems, integrating theoretical classroom training with practical experience.
Italy thus confirms itself as the ideal destination for entry into the world of gastronomy.
Schools, masters and universities that, amidst lectures, practical training, laboratory activities and tastings, lead students to discover the authentic, traditional and innovative values that distinguish the Italian culinary art worldwide.