Basilicata
Lucanian honey: the various types of the sweet nectar of Basilicata
The origins of Lucanian honey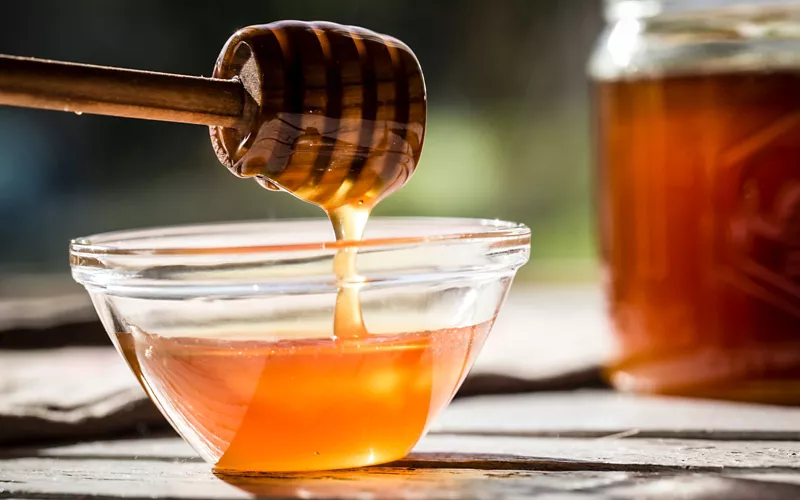 Perhaps few of you know that Lucanian honey is among the most appreciated in Italy.

It seems that the Egyptians first, and the Greeks later, were the civilisations that consumed it most abundantly.
News of liquid gold also dates back to the Norman-Swabian period, thanks to some archaeological findings, which testify to a very characteristic beekeeping technique: niches dug into the walls of natural gorges, inside which the hives were housed.
Today, honey is a product of excellence produced in the entire region of Basilicata.
Natural and 100% organic, it differs in its 15 types, spread over an area from the Pollino mountains to the Ionian coast, passing through the volcanic area of Vulture.
Varieties and uses of Basilicata honey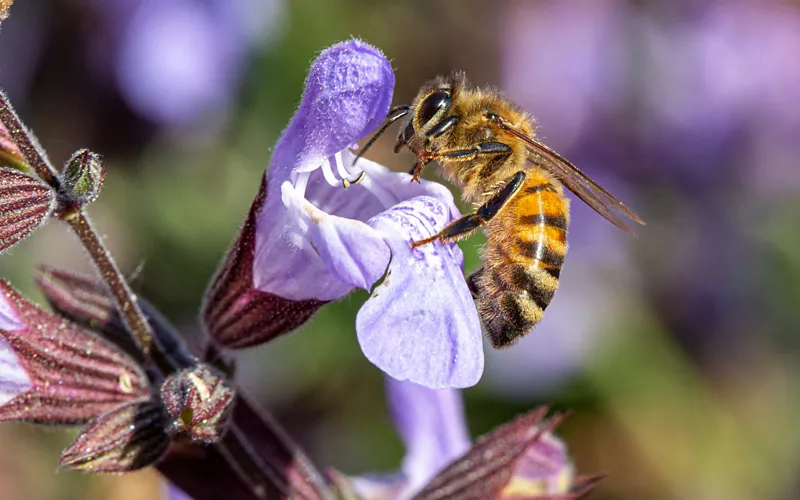 Typical of hilly and mountainous areas, wildflower honey is an excellent remedy for colds and respiratory tract ailments. It has a flavour and colour that changes depending on the flower essences from which it comes. The light, almost transparent one has a delicate, sweet taste; the dark, amber-coloured one is stronger.

Ripacandida, a small and pretty village in the Vulture Melfese area, is the nerve centre of production of this type, capable of expressing the richness and typicality of the volcanic soil and spontaneous vegetation of the area.
The orange honey, with its intense odour reminiscent of the scent of Citrus blossom, is also prized. Harvested mainly in the Metapontino area and towards the coast, between Nova Siri and Policoro, it is particularly suitable for treating insomnia and anxiety, thanks to its recognised calming properties.
Then there is chestnut honey, with its pungent, aromatic scent, dark red colour and persistent aroma, useful in cases of poor circulation.
And again, sweet and salty eucalyptus honey recalls the essence of liquorice and is a great help against coughs.
The colourless or straw-yellow sulla honey, typical of the Matera hills, is also excellent.
Lastly, sunflower and red clover honey are useful for the stomach and muscles respectively.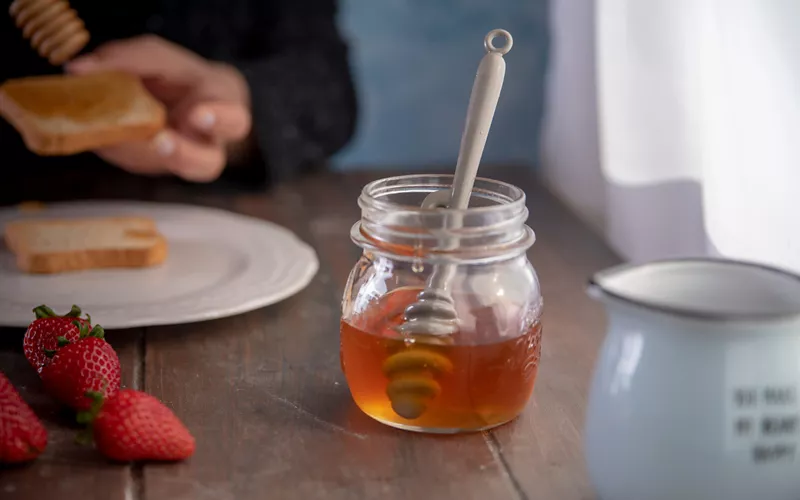 Widely used in local cuisine, honey enhances the taste of various dishes. You can enjoy it on its own or with other foods.

It is preferred with fresh cheeses, such as goat and sheep ricotta, but also mature cheeses, such as caciocavallo podolico.
Due to its delicacy, it is an excellent substitute for sugar, even in coffee. It is perfect in infusions and herbal teas, in fruit salads, ice creams and creams.
Honey enriches hot or warm sweet-and-sour dishes, white meats and small game, and is perfect for dressing side salads and lacquering poultry.