Veneto
Visit Treviso to taste Marroni del Monfenera PGI, the best chestnuts
Already known in the Middle Ages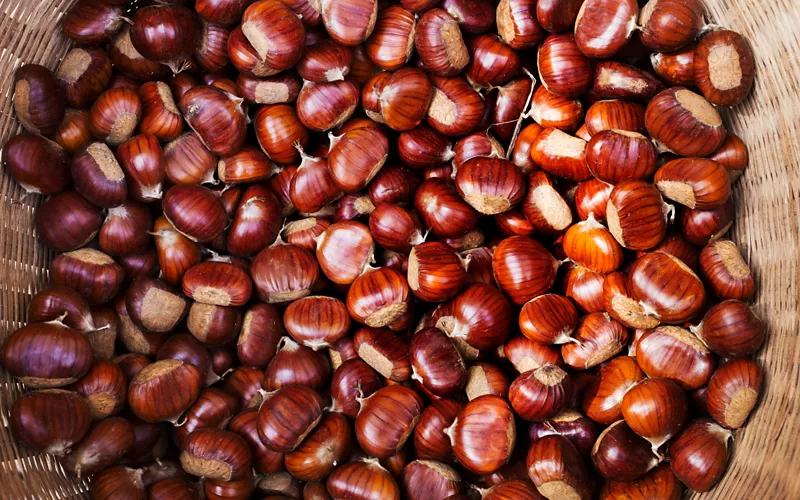 Monfenera chestnuts were already famous in the Middle Ages. An act regulating their collection among the heads of families dates back to 1351. Much of the product was transported to the Treviso market and along the Sile to Venice, substantially contributing to the area's economy.
Over the centuries, the chestnut groves were abandoned and the forests turned into a resource for firewood until the first half of the 19th century when, under the Habsburg Empire, chestnut cultivation once again became a major activity. Through land registry acts and depending on their location, the chestnut groves are classified according to quality and class.
With the second half of the 20th century, the cultivation of chestnuts in the Monfenera area returned to its former glory, also thanks to the organisation of numerous events to promote chestnut cultivation, the improvement of the environment and forests, and the valorisation of chestnuts and chestnut products. Ah chestnut cream, so delicious.
The unmissable events? The Mostra Mercato dei Marroni del Monfenera organised every year in Pederobba since 1970. 
Protected Geographical Indication since 2009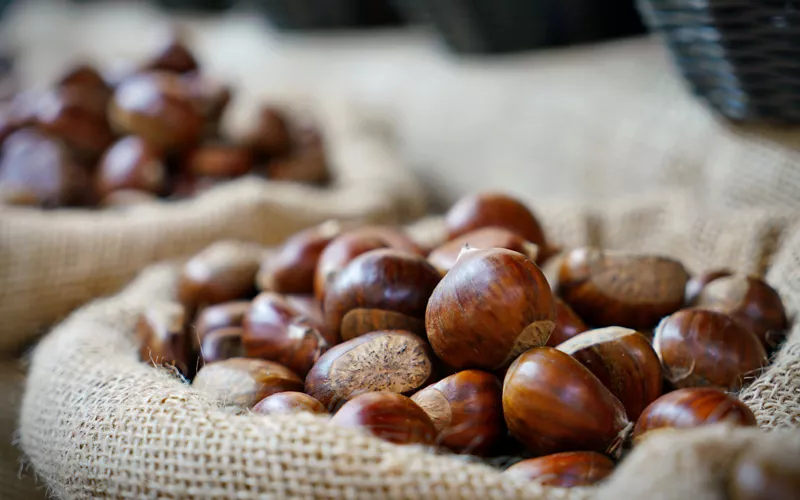 The Protected Geographical Indication (PGI) Marroni del Monfenera was assigned in 2009, reserved exclusively for the fresh fruits of the species Castanea sativa Mill that is cultivated, produced and packaged in the territory of the following municipalities in the Province of Treviso: Borso del Grappa, Crespano del Grappa, Paderno del Grappa, Possagno, Cavaso del Tomba, Pederobba, San Zenone degli Ezzelini, Fonte, Asolo, Maser, Castelcucco, Monfumo, Cornuda, Montebelluna, Caerano di San Marco, Crocetta del Montello, Volpago del Montello, Giavera del Montello, Nervesa della Battaglia.
Marroni del Monfenera PGI do not need any chemical or parasitic treatments. Once they reach ripeness from mid-September to mid-November, the fruit that has fallen to the ground is harvested by hand or using machines. The chestnuts are placed on the market within 48 hours of harvesting, after being hand-sorted, cleaned and graded.
If the product is not marketed within this time frame, it is marked for curatura, a procedure of ancient origin that consists of soaking the chestnuts in water at room temperature for up to nine days, changing the water every two days, and then drying them in special machines. This procedure guarantees the naturalness of the marketed product and allows it to be kept fresh for up to three months.
Recognised for their sweetness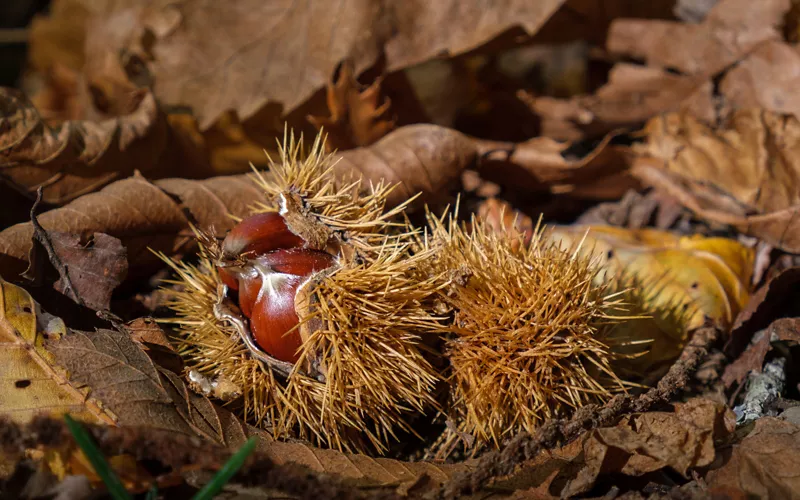 Rich in carbohydrates, lipids and potassium, Marroni del Monfenera PGI are mainly ovoid in shape and bright brown in colour with dark streaks. The flesh is hazelnut in colour, tending to straw yellow and their flavour is very sweet compared to other types of chestnuts.
This particular flavour makes Marroni del Monfenera PGI chestnuts perfect for making cakes, sweets and biscuits. Do you love roasted chestnuts? You won't get any better. 
True gourmets will love chestnut polenta, a true autumn delicacy.