Alto Adige is a dream place to discover all year round amidst green valleys and snow-capped peaks
Combine the relaxation of spa treatments with the pleasure of fun in the snow for a real wellness boost amidst Alpine lakes, beautiful villages and state-of-the-art ski facilities suitable for all ages. All this and more in the majestic scenery of the Dolomites, a UNESCO World Heritage site in Alto Adige.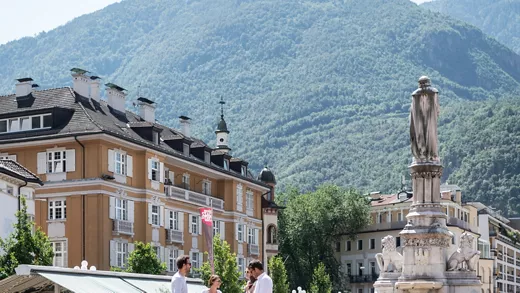 Bolzano
Bolzano, the precious jewel of South Tyrol surrounded by mountains. Bolzano is a melting pot of cultures and faces: modern and tranquil, this capital of a region so compact and yet so vast is also rich in vestiges of the past. Forward thinking, yet deeply rooted in ancient traditions, it is a true marvel, surrounded by the Dolomites and well worth a lengthy visit.
Discover
Region
Atmospheric nature, art, culture, sport and good food
Alto Adige offers thrills for everyone: the curious will discover the secrets of nature in Val Gardena, adventure seekers will prefer a dip in Lake Braies or a climb on the 3 Cime di Lavaredo, and fans of relaxation will enjoy the Terme di Merano. From the cities, a cable car takes you up to the heights between theme trails and adventure parks for lots of fun. And then skiing. The sunsets. The sunrises. To be repeated endlessly.
Learn more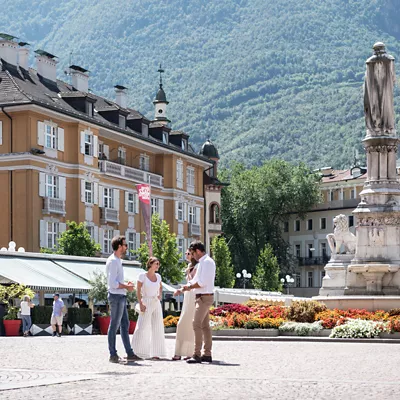 Useful info
All you need to know