Sardinia
Costa Smeralda
Sardinia, Gallura and the Costa Smeralda: a wonderful region, evocative territory and destination synonymous with crystal clear water and stunning scenery.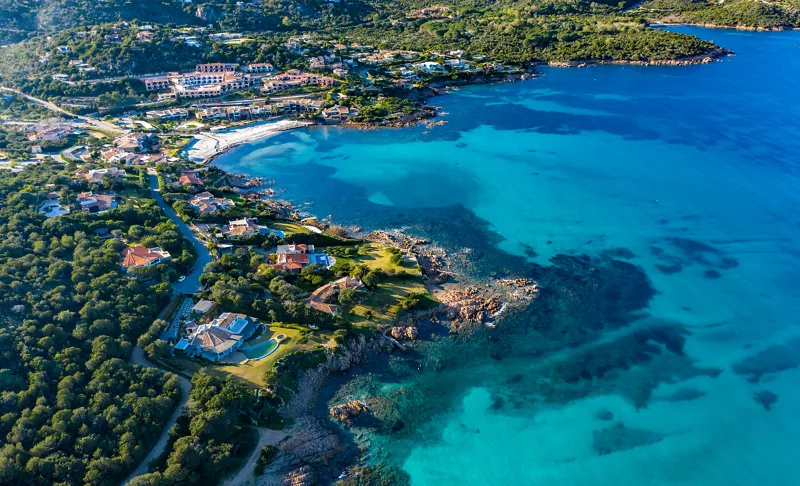 It all came about thanks to a brilliant intuition in the 1960s that Prince Karim Aga Khan IV shared with French set designer Jacques Couelle, to transform the spectacular beauty of this stretch of coast in Gallura into a holiday paradise for the world elite. This was how the Costa Smeralda was born - today synonymous for everyone with luxury holidays, super-yachts and social life where you can enjoy a peaceful and carefree time in the heart of Porto Cervo between Golfo Pevero, Pantogia and Capriccioli.
San Pantaleo - Open-air gym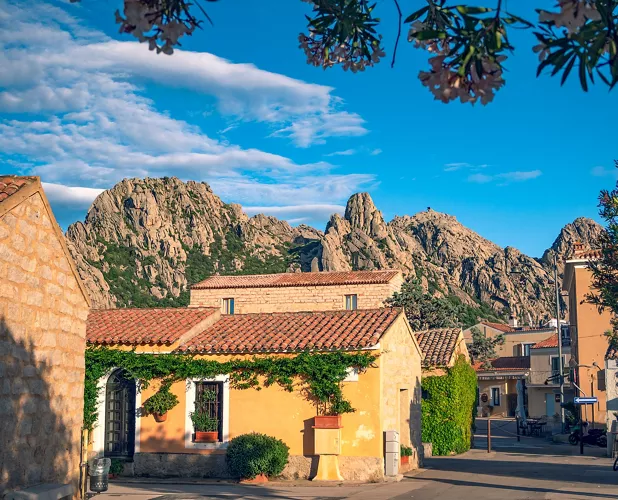 It is known as the town of artists, markets and the stazzi (the typical rural buildings of northern Sardinia) as well as its bohemian spirit. The surroundings, on the other hand, turn it into an open-air gym ideal for all kinds of activity thanks to trekking paths winding their way through rocks and cork forests on the way to enchanting beaches set against granite cliffs in a triumph of colours. White or golden sands await you on your fitness journey in unique settings.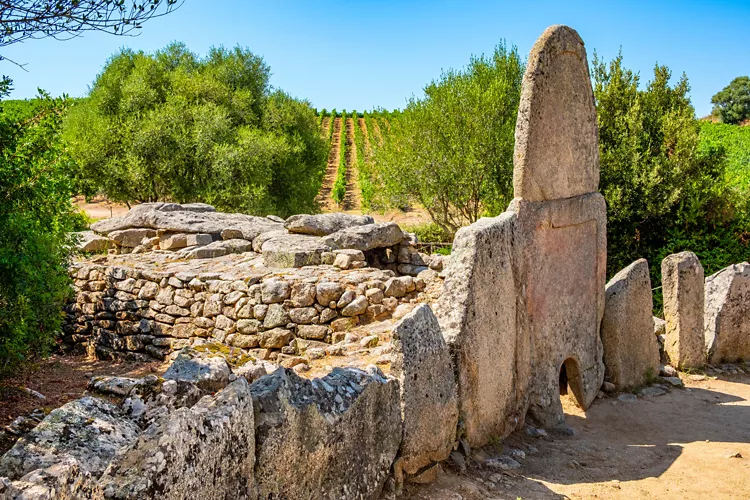 Lovers of history always on the lookout for traces left by man since ancient times will satisfy their desire for discovery in archaeological areas such as Li Muri dating from the second half of the fourth millennium B.C., and the complexes of Malchittu and Albucciu, with their nuraghi (truncated cone-shaped stone constructions), the village of huts and the tomb of the giants at Coddu Veccju (III-II millennium B.C.).
Luxury living in Porto Cervo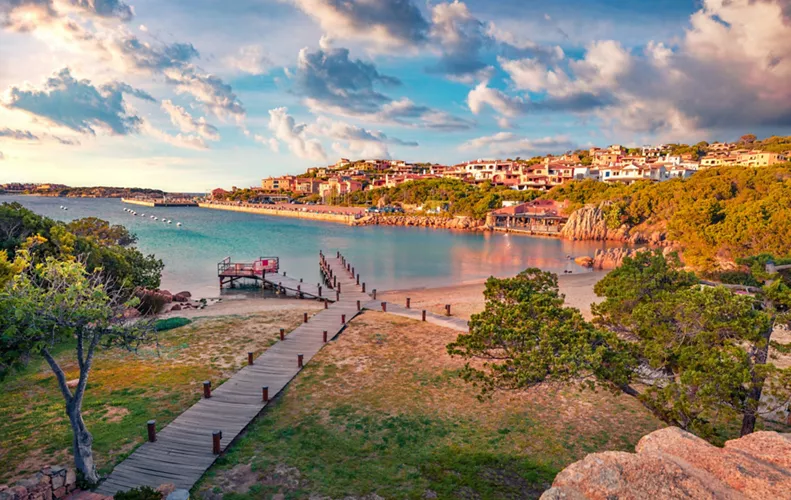 An evocative bay crammed with luxurious yachts and sailing boats. A tourist centre characterized by a rather particular architectural style, with a maze of alleys, arcades and stairways. The main square is renowned for boutiques and designer shops where it is easy to find yourself shopping with film, TV and web stars. Every day is a non-stop alternation of appointments with the international jet set: parties, social life and sporting events (especially golf).
Costa Smeralda hinterland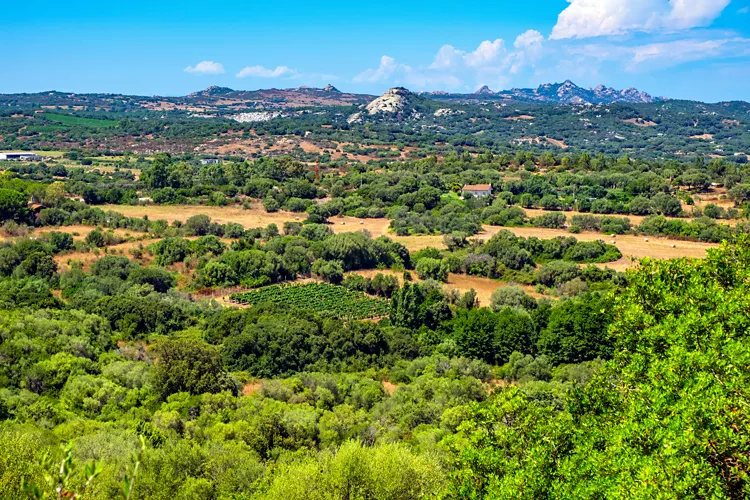 A route of almost 100 km connecting Olbia and La Maddalena across the interior of the Costa Smeralda that takes in the finest villages and coastlines of north-eastern Sardinia. Naturally enough, the route crosses many other paths, allowing you to penetrate into the heart of Gallura, where nature expresses itself at its best and travellers enjoy the scents of juniper. On foot, horseback or by bicycle, this tour will arouse emotions kilometre after kilometre.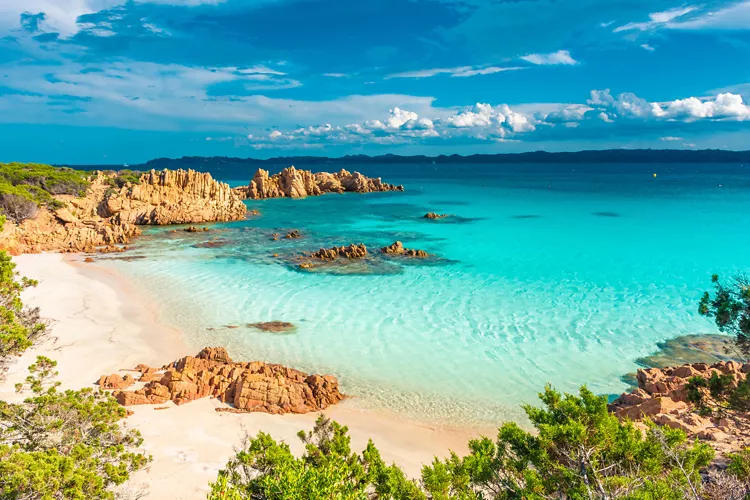 Many people believe that the name "Smeralda" pays tribute to the crystalline waters that reflect this strip of Sardinia however, the name probably honours the daughter of one of the founders of the "Costa", a certain Esmeralda. Having shared this little curiosity, the best invitation is simply to enjoy these waters, on the many catamaran or sailing excursions boat lasting one or more days to scenarios that are otherwise beyond reach. Of course, the local offering of sea experiences also includes the possibility of renting canoes, surfboards, jet skis or rubber dinghies. Don't miss a trip around the islet Cavalli and, in the distance, Spargi and Budelli.