Veneto
Discover sparkling wine and beauty among the Prosecco hills
Because of its special landscape, some think that Prosecco, just like the hills of Conegliano and Valdobbiadene where it is grown, deserves to be protected by UNESCO as a World Heritage Site.
From the Glera vine to the glass: the miracle of local winegrowers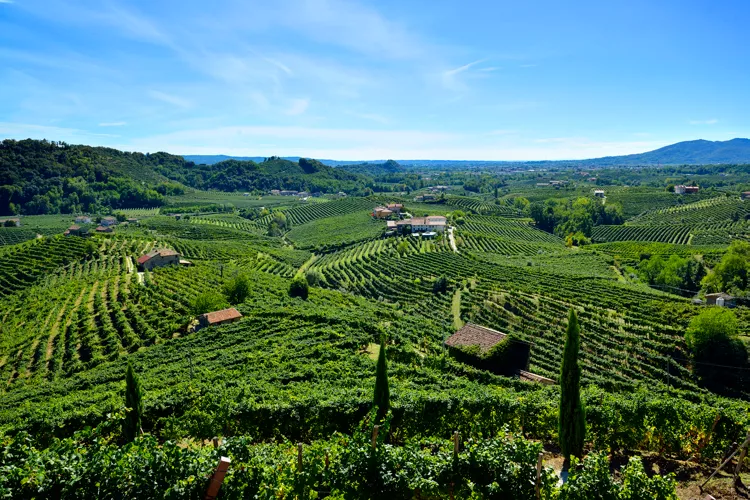 Thanks to its special terracing system, soil and terrain conservation techniques and viticultural practices using Glera grapes, this hilly area of Veneto has become one of the most beautiful and productive wine-growing areas in the world. When you set foot in this area, you enjoy the feast before your eyes, stretching your gaze over the vineyards to the small woods and lines of trees and hedgerows.
Your nose and taste buds are also welcomed with thrilling sensations along the Prosecco Route: 50 kilometres from Conegliano to Valdobbiadene, passing through picturesque villages and wineries that are the envy of the world, where it is possible to taste and buy wines.  
Prosecco is great, but have you ever tried sopressa?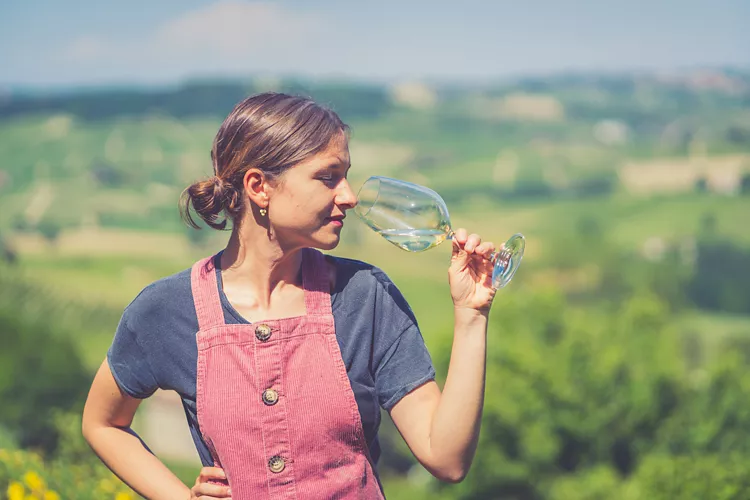 If good wine is already a given on the Prosecco Hills, get ready to treat yourself to its divine cuisine, because the gastronomic offering of this area is rich and varied: meat dishes, local mushrooms, and many flavourful cheeses.
Of all the local cured meats, it is hard to resist the temptation of the most popular variety in this area: sopressa. If you are feeling guilty, there is also a wide offering of healthier delicacies. Try the radicchio rosso di Treviso or the variegated radicchio from Castelfranco, or PGI products such as Cimadolmo asparagus and Badoere asparagus.
Villages and art, Prosecco's cultural side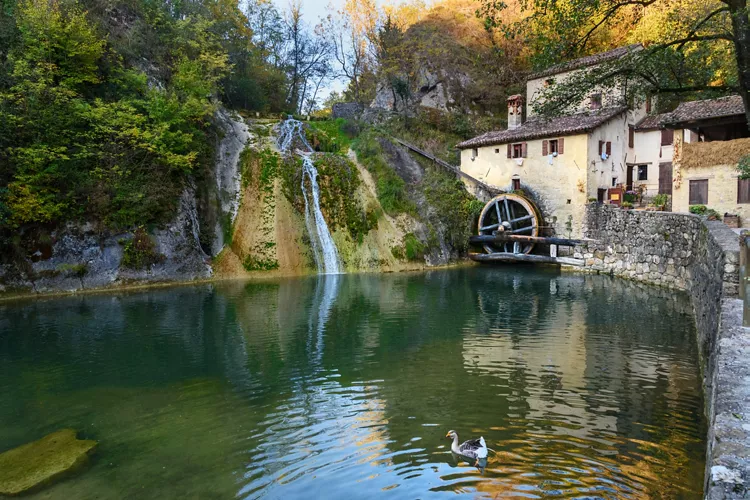 OK, maybe it's not the first thing that comes to mind when contemplating the Prosecco hills, but trust us: the historic villages in this area are well worth a visit. Where to start? In Conegliano, where Italy's first wine school is also located. Then stop at Castle of San Salvatore in Susegana, which towers over the plain up to Venice. Continue on to nearby Vittorio Veneto, a symbolic site of the First World War and home to the rich Museo della Battaglia war museum.
Finally, don't miss the villages of Follina and Cison di Valmarin, and especially the Molinetto della Croda, a water mill dating back to 1630 that will amaze young and old alike.