Veneto
Veneto, Valdobbiadene: a food and wine journey in the Prosecco Superiore Ring
The municipality of Valdobbiadene, with its scenic UNESCO heritage hills, is an area waiting to be discovered.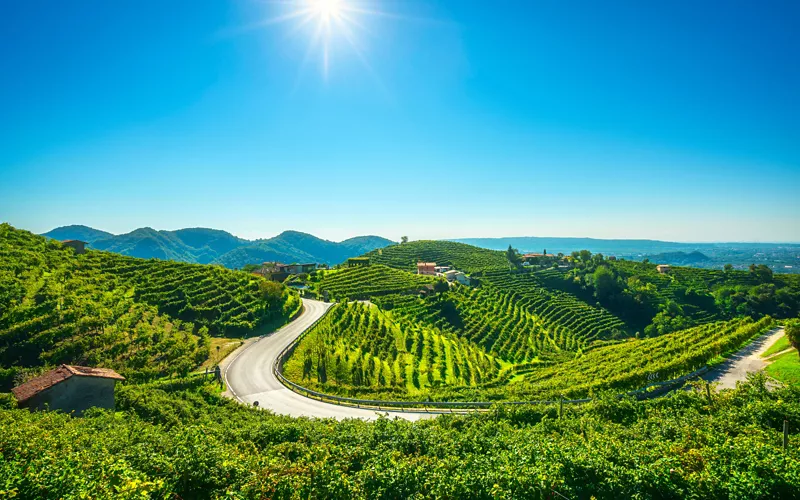 The Prosecco Superiore Ring is a scenic road that winds through one of the most picturesque areas in the province of Treviso. It sees the profile of the Belluno Dolomites in the background and is surrounded by an almost infinite network of vineyards, but also castles, stately villas and sacred buildings.
The walk begins and ends in the village of San Pietro di Barbozza, about 2 kilometres from the centre of Valdobbiadene. It is a circular route, that begins from the main square.
You choose whether to walk or cycle the route. There will be alternating dirt tracks and asphalt roads, a total of 15 kilometres.
You can also practise the route only in part and not in full, depending on the crossroads and junctions you encounter.
In the continuous ups and downs, you will touch the villages of Santo Stefano, Saccol, Guia and the Cartizze area.
The products you will encounter on your way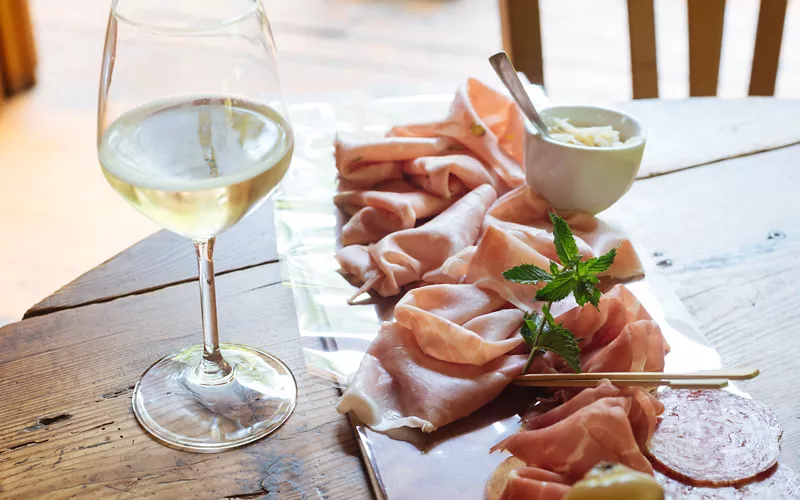 The area is best known for the production of Prosecco Superiore di Conegliano Valdobbiadene DOCG, a great Italian sparkling wine. When you visit the local wine cellars, as well as tasting fantastic wines, you will delight your palate with the products of the local area, from cured meats to malga cheeses, grappa and honey.
The ideal time to do the Prosecco Ring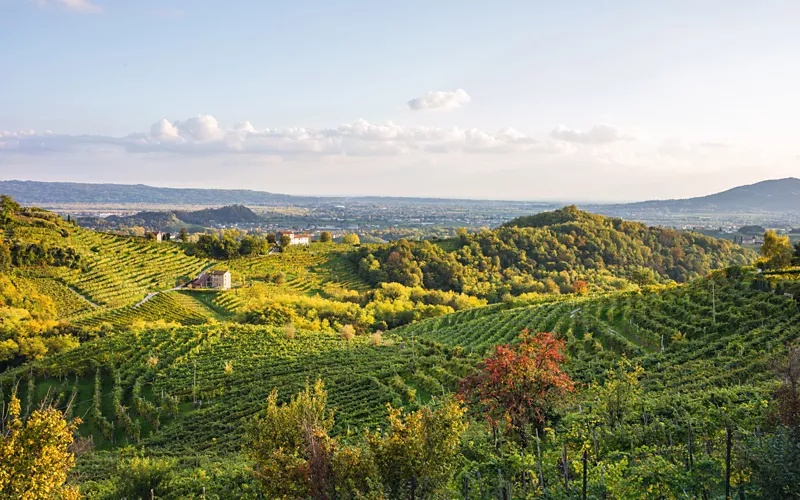 The ideal time to walk the Prosecco Ring is during the autumn season, when the grape harvest is over and the vines that cover the hillsides take on the colour of gold, giving your eyes the most evocative of views. October and November, by the way, is also the best time of year to eat chestnuts and mushrooms, which are overflowing in the forests.
Finally, along the entire hiking route you can appreciate the works of "VignArte", sculptures made from chestnut posts, placed as head supports of the vine rows and transformed into original works of art.