She never hides her years, but still wears them well: after all, Rome is the Eternal City
A walk through the streets of Rome is a stroll through History with a capital H. One of the most popular tourist destinations in the world, it offers and almost demands endless new discoveries, thanks to the enormity of its artistic heritage. As a matter of fact, it is home to two capitals in one city: the Italian capital and the home of the Pope in the Vatican, a place of universal pilgrimage to St Peter's Square.
City
The irresistible allure of the Eternal City
The beauty of Rome and its 3,000 years of existence is that it always knows how to surprise, including with unusual places to explore, such as the Coppedé Quarter, the Orange Garden or the Jewish Ghetto, some of the oldest in the world. To be immersed in the Roman way of life, you of course also have to sample the typical cuisine of the capital, and it never disappoints; after all, humble but delicious dishes such as cacio e pepe, carbonara, and gricia were born here.
Find out more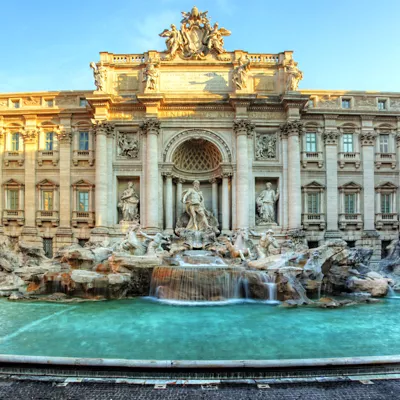 Useful info
All you need to know