Piedmont
Diamond of Alba: The White Truffle
One of Italy's excellent food and wine products, as precious as the land where it is made.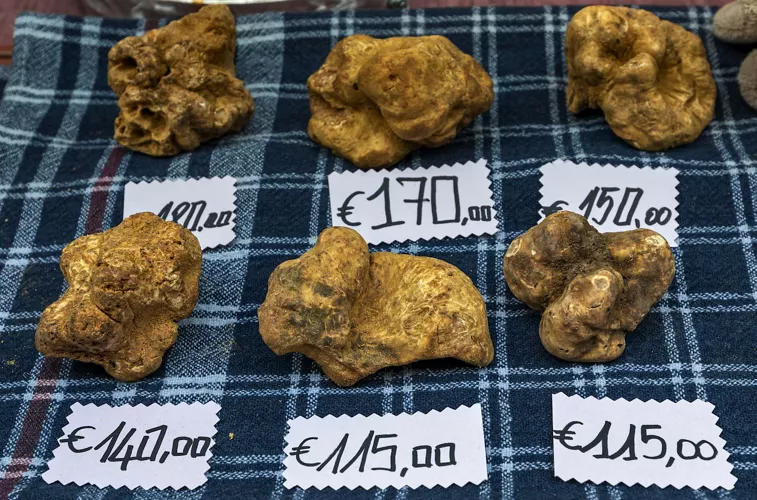 A fair full of events, involving citizens and tourists, which reaches its climax on November 13th with the Worldwide Auction Sale of the White Truffles of Alba, which takes place precisely in the Hall of Masks in the Castle of Grinzane. Thanks to a satellite connection other cities around the world (in the past years cities such as Paris, Hong Kong, Moscow, Las Vegas, London, Munich in Bavaria, Tokyo, New York, Los Angeles and Hollywood also took part in the event) attend the live auction. Since its beginning, the event has been conceived as an unmissable international event and over the years has been characterised by the participation of many VIPs, from athletes such as Joe di Maggio to film directors as Alfred Hitchcock, and from King Farouk to actors such as Ugo Tognazzi, Alain Delon, Gerard Depardieu and many others. This can be considered a world-record holder auction, as for instance in the 2010 edition 13 truffles have been purchased for a total of 307,200 euros, and it is specifically aimed at increasing awareness of the white truffle of Alba at a national and international level. The two most valuable ones have been sold one in Hong Kong for 105,000 euros and the other one in Grinzane for 100,000 euros. Hong Kong won at auction the most valuable truffle also in 2009, a sample of 750 grams, sold for 100,000 euros.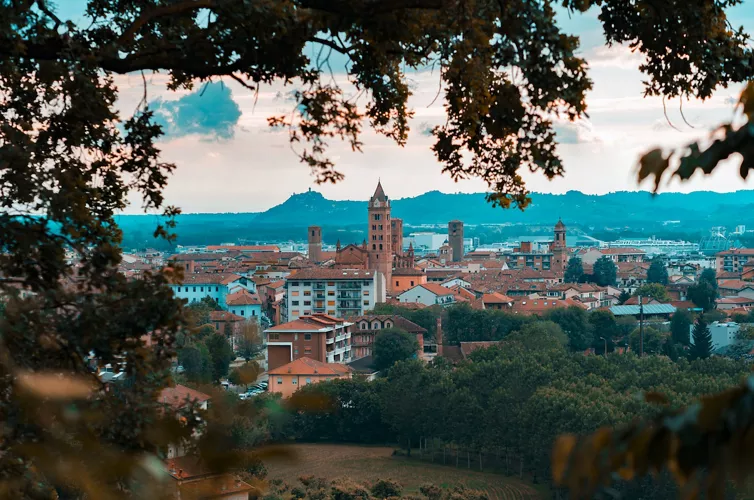 Not everyone knows that to invert the idea that the truffle has a unique élite target, people in charge of the event decided to give the most part of the money raised from the auction to charity: scholarships and charitable organisations and institutions at national and international level.Furthermore, it is worth pointing out that before November 13th, tha date of the the famous auction, the town of Alba is a flurry of appointments and initiatives, starting with the World Truffle Market event, where visitors can find many types of certified truffles. In fact, the truffles on sale are analysed and certified by a monitoring committee, which acts as a consumers' desk, operating throughout the exhibition's opening hours and to whom the purchasers can refer at any time.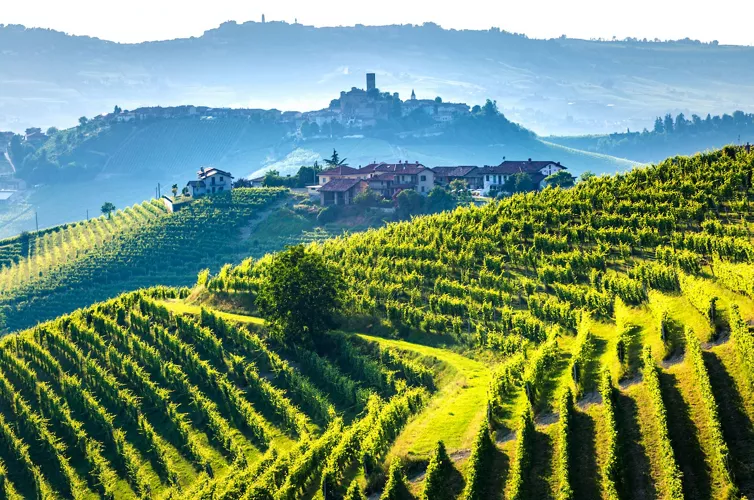 As a setting of the event is the Food and Wine Exhibition called AlbaQualità: more than a hundred stalls where tourists can not only buy, but also simply enjoy all the typical flavours from the areas of Langa and Roero: from home made pastry to cheese and cured meats. However, the fine wines of this magnificent land will be the real protagonists of the event: Barolo, Barbaresco, Roero, Nebbiolo, Dolcetto, Barbera, Favorita, Arneis and Moscato, all fine wines that have made the Langhe area famous at international level. An infinite number of products that make the lands that produce them even more special: one more reason to visit this fascinating area of Piedmont region.