Valle d'Aosta
Courmayeur, a mix of style and tradition
One of the historic capitals of mountaineering and mountain hiking. A favourite winter destination for lovers of skiing and winter sports.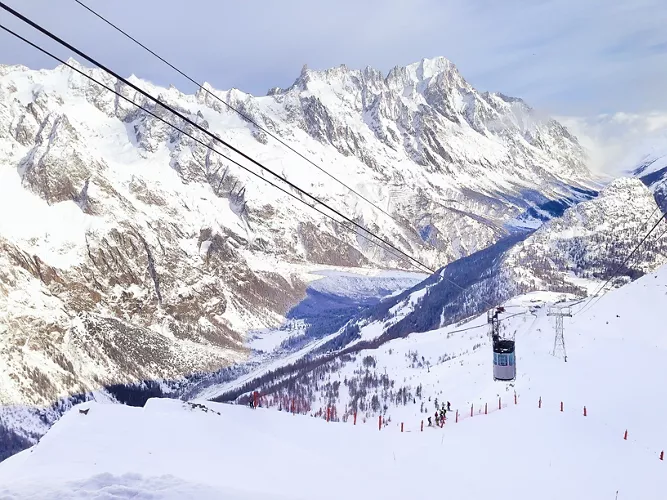 And it was in Courmayeur that the story of the ski-lift began: in 1908 the Donzelli, Gilberti and Lora Totino families commissioned the first cable transport. Then, in 1939, this pioneering idea led to the Mont Blanc Society, which worked to realize the funicular running from La Palud to Punta Helbronner. Thus access to the mountains was expanded to include everybody, not just professional mountaineers.
Today, with more than 62 miles of pistes, Courmayeur has established itself at the upper reaches in its winter sports offering, not only in Italy but on a European level, as well. Indeed, its alpine ski zone is frequented by skiers from all over the world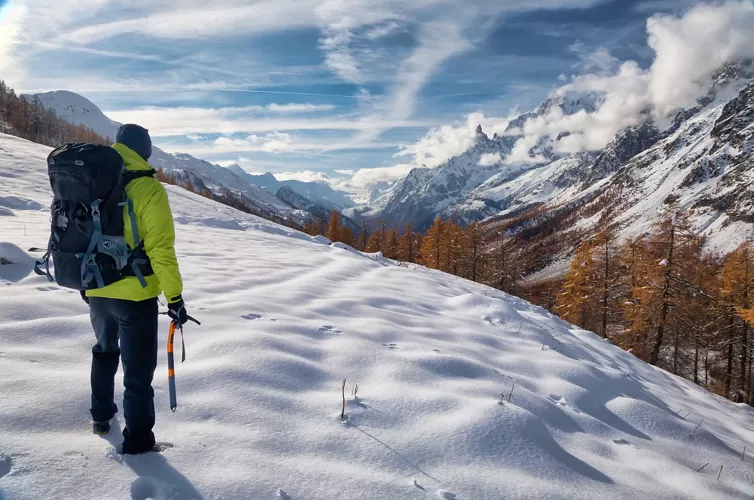 For Nordic skiers, there's nothing better than days filled with fun in Val Ferret, where slopes abound for both experts and non. These run in part next to a pedestrian path on the snow, allowing for pleasant nature walks just a few miles short of the town center. Not only, but backcountry skiing is also an option, with a descent over the Toula Glacier and over those of the Vallée Blanche from here one can reach Chamonix – on Mont Blanc's French slope – by way of the the Mer de Glace Glacier.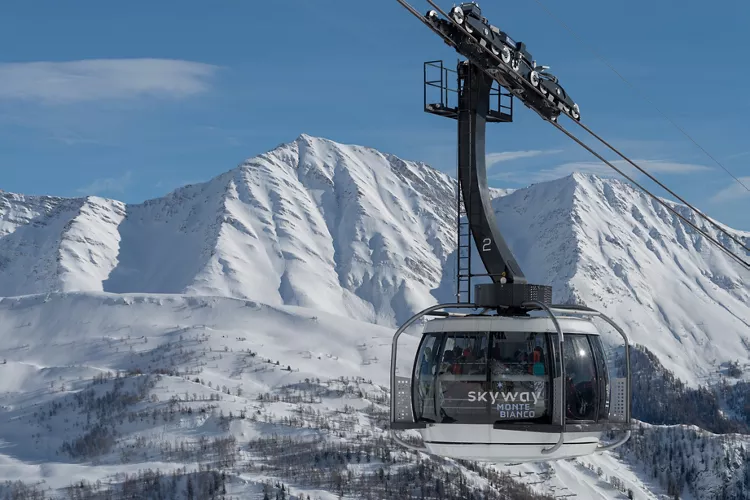 If you happen to be in Courmayeur, don't pass up crossing Mont Blanc, Europe's highest mountaintop. With the Funivia Monte Bianco or Mont Blanc Funicular, visitors can ascend to over 6,562 ft in just a few minutes. During this trip - that begins in La Palud (at the heights of 4,347 ft) and arrives to Le Pavillon (at 7,129 ft a.s.l.) - expect to be rewarded with a magnificent view of the glaciers and grand peaks of the Alps. You can even visit an Alpine botanical garden and look out upon awe-inspiring glaciers, Alpine peaks, and the icicles of Mont Blanc.
Not only, but Courmayeur is one of Alpine mountaineering's historic capitals, a topic on which tourists can learn more at the Museo Alpino Duca degli Abruzzi, located in the town center's Casa delle Guide and displaying a collection of documents, heirlooms and climbing apparatus.
Easy to get to in any season of the year (from France and the rest of Europe by way of the Mont Blanc tunnel, and from other Italian Regions via the Autostrada connecting Turin to Mont Blanc), Courmayeur is an excellent vacation choice even in summer. What matters is its year-round natural beauty and its cosmopolitan atmosphere, both cozy and intimate yet social at the same time!