piedmont
Turin and Its Chocolate Tradition
Turin and chocolate: a long love story that began in 1560.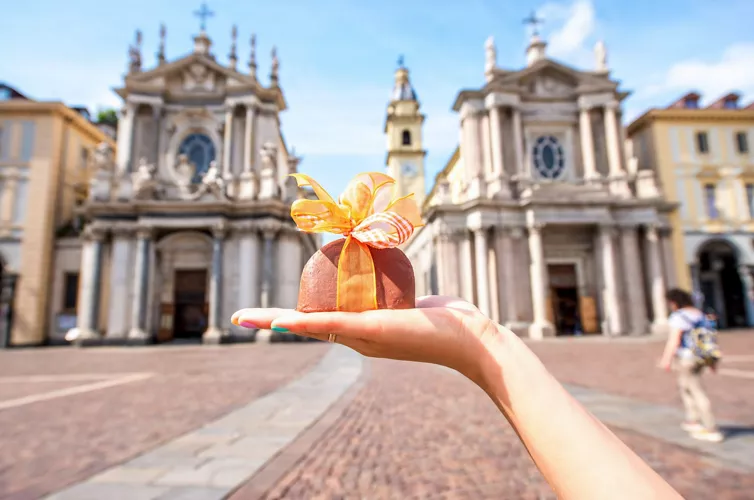 Then, Italy's beloved Gianduiotto, imagined up by Michele Prochet in 1865, fused cacao and hazelnuts from Piedmont's Langhe zone. This chocolate delight made with the so-called Tonda Gentile (i.e. "gracious round" hazelnut) was the very first wrapped chocolate. Gianduiotti were first put on the market for the occasion of Carneval, which is why these Turinese symbols carry the name of the city's mythical mask, the ruddy-faced Gianduja. Since then many of Turin's large companies (largely focused in the Piedmont Region, although expert chocolate makers exist all throughout the Peninsula) began to attribute their success to chocolate-making – Peyrano, Baratti & Milano, Streglio, Feletti, Caffarel, Stratta and, above all, Giordano, the only producer today that still hand-cut its famous chocolate with a knife. The Peyrano Family, rather, is the present-day leader in artisan chocolate production, with a tradition passed down by forefather Antonio, once the certified chocolatier for Turin's elite. Peyrano's long-standing shop is located in Corso Moncalieri, and is known not only for its favored Gianduiotti, but for many other delicious chocolate variations as well.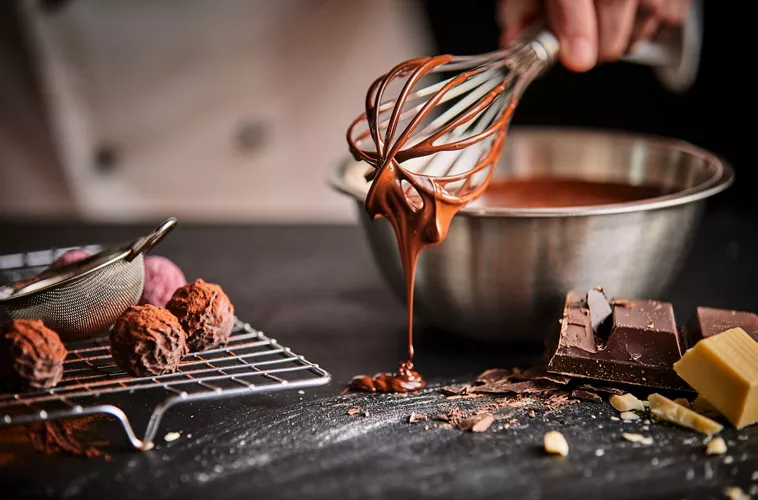 Of course, alongside with the usual producers exist a number of other artisans of Turinese chocolate: Stroppiana, that wraps its Giandujotto by hand G. Pfatisch, founded in 1929, and a few other lesser-known, but no-less superior chocolate makers sprinkled throughout the city. Still, the gianduiotto certainly does not stand alone: the Turinese art of chocolate finds its expression in the alpino (filled with a creamy liqueur) the boero, a classic in the chocolate-making tradition, with its chocolate shell and a soft, creamy liqueur center the cremino, composed of three layers of chocolate – the two external of gianduja, and that internal of a chocolate and hazelnut paste. The cremino was invented in the second half of the 19th Century by Ferdinando Baratti, who had already opened a liquor and confectionary shop with his partner, Edoardo Milano (hence, Baratti & Milano, with its chocolate selling throughout Italy, and a very busy restaurant and store in Turin's center). And who could forget Nutella, the legendary chocolate spread created by Pietro Ferrero (a great Turinese pastry-maker) in 1946? It was recounted by Turinese milkmen that Nutella was a result of the heat – chocolate that melted from its original form into the creme discovered by Ferrero, who thought it would make a nutritious snack as well as a pretty penny. (The name, however, came about only a few years later it was Pietro's son Michele who baptized it as "Nutella.")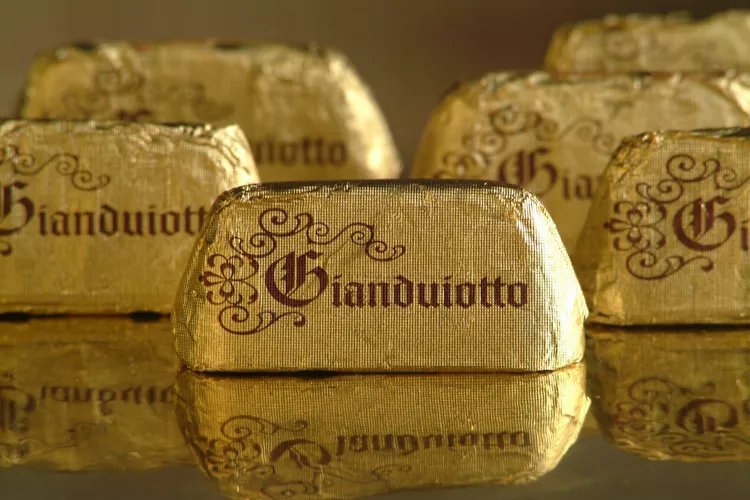 Both the City and Commune of Turin to this day represent the major Italian hub of chocolate-making. Next to the large industrialists – Ferrero, Caffarel and Streglio – stand the artisan groups that continue to carry forward Turin's chocolate tradition. Additionally, since 2003 Turin has organized a much-loved festival, CioccolaTò, a grand celebration of chocolate with various events, tastings, exhibits and performances – all strictly chocolate-related. It is also an opportunity for chocolate enthusiasts to interact with the maestros of the chocolate arts, as well as for the important national and international brands to interact with the consumer.