VALLE D'AOSTA
Mountain flavors: the typical products of the Aosta Valley
The high peaks of the Alps: from milk to cheese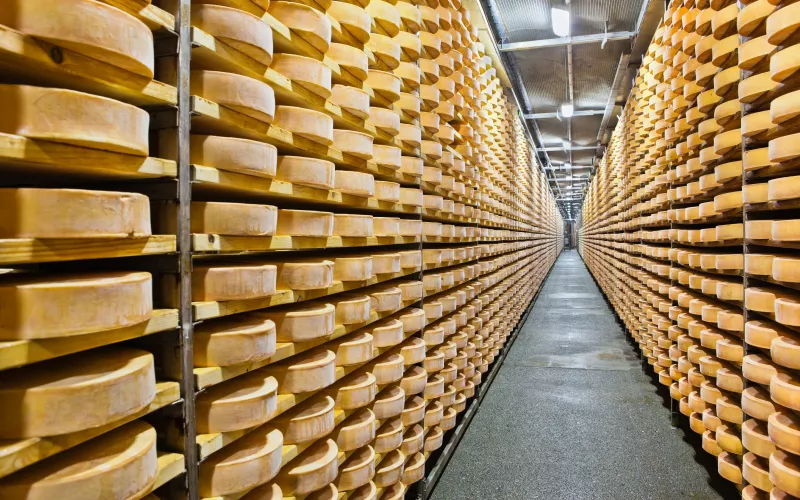 As you wander through the Alpine valleys, overlooked by some of the most famous peaks in Europe, you will pass through unspoilt nature and sample historic local products.
The Aosta Valley tasting tour starts with milk. High quality and aroma are the hallmarks of Valle d'Aosta milk, thanks to the mountain pastures and breeding in a land that feeds the cows exclusively on fresh grass, flowers and the purest water.
Such a valuable product can only result in a variety of high quality cheeses. Two are PDO cheeses: the sweet Fontina, with its soft texture and melt-in-the-mouth texture, and the Valle d'Aosta Fromadzo, whose flavour changes from semi-sweet to slightly salty with a hint of spiciness, depending on maturation. The geographical, climatic and cultural conditions ensure the authentic and original taste of these two delicacies.
Not to be outdone is the Toma di Gressoney, a semi-hard table cheese with important organoleptic properties, which is part of the alpine pasture types. If you are looking for a real treat, you should not miss the spicy aroma of Salignön, a ricotta cheese with a creamy and fatty texture, perfect as an appetiser. The list is longer still, but let's conclude with the soft Reblec, made from naturally surfaced cream to which whole raw milk is added. 
Niche gastronomy: cured meats from Valle d'Aosta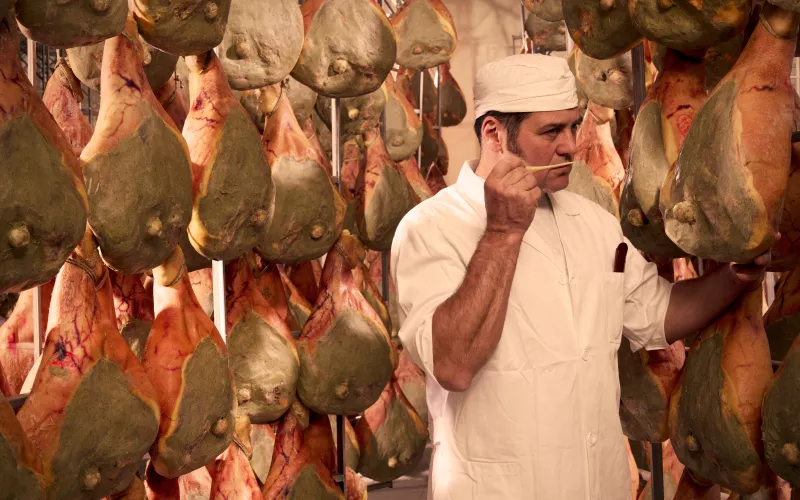 Also worth tasting are the charcuterie products of Valle d'Aosta, yet another testimony to a rural culture that honours the tradition and history of the region.
Visiting the tourist resorts of Valle d'Aosta, you will come across true excellence, with more than 30 Traditional Agrifood Products (PAT).
From the ancient Boudin, a sausage prepared with boiled potatoes, lard, pig's blood, salt and spices, to the Saouseusse, a dried sausage flavoured with salt, pepper, garlic, cloves, cinnamon and nutmeg, as well as the Motzetta, a piece of muscle or thigh meat dried and flavoured with local herbs and spices, the Teuteun, beef udder salted and served with sauces and jams, and the Jambon Saint-Oyen, a charcoal-grilled ham, you are spoilt for choice!
Niche products of the highest quality, which have ancient origins and enhance the territory in which they are produced.
If you are lucky, on the cutting boards in Valle d'Aosta you will find Vallée d'Aoste Jambon de Bosses, a raw ham cured with mountain herbs, and the prized Vallée d'Aoste Lard d'Anard, with its delicate flavour and spicy aroma, both with PDO status. Serve them with black bread from Valle d'Aosta, made mainly from rye flour. Its dark colour, compact crumb and hard, thin crust, together with its marked, aromatic flavour, tending to sourness, make it unmistakable!
From dessert to fruit: a combination of liqueurs and herbs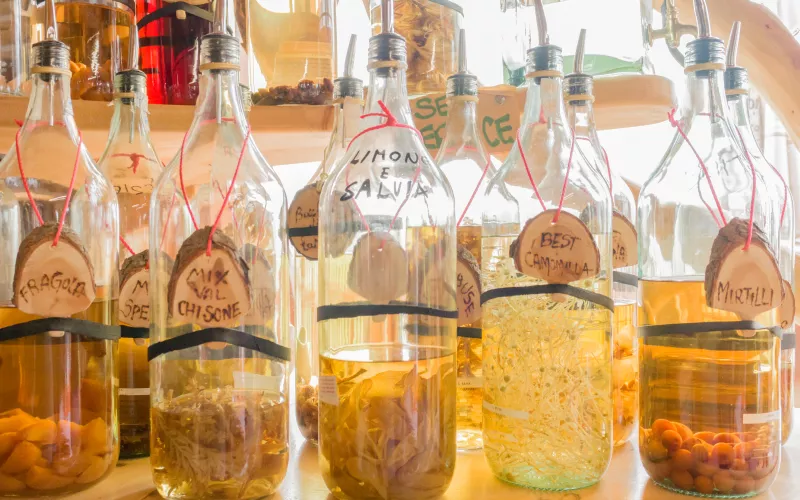 While it is true that dessert, according to etiquette, should be served before fruit, this is not the case in Valle d'Aosta. In the local gastronomic culture, the two elements blend. Proof of this are the tegole valdostane, so called because of their shape, similar to roof tiles, with 'tegola' meaning 'tile'. The delicious wafer, very thin and fragrant, is made with simple ingredients, based on dried fruit, specifically almonds and hazelnuts. Spread them with Valdostan honey, processed the old-fashioned way, without any heat treatment. Pair with a fine glass of grappa, an ideal digestive distillate, or a génépy, a liqueur made from artemisia sap.
Then there are the officinal herbs that grow at high altitudes, known for their therapeutic properties and used to flavour Valle d'Aosta dishes.
The unique climatic conditions and the intra-mountain position of the region favour the varied fruit cultivation. In addition to the aforementioned nuts, to which chestnuts and walnuts are added, the most common fruit is the apple: renetta or golden, which has in its juice the aromas and flavours of the Alpine microclimate. The same goes for the aroma of martin sec pears, mainly in syrup. 
Drinks of the Aosta Valley: the rich wine-growing panorama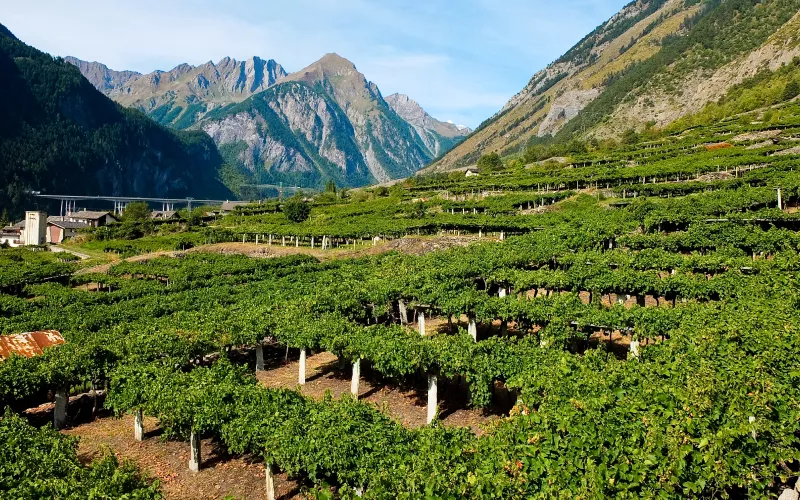 On the dizzying slopes that characterise the landscape, you will come across numerous vineyards, dating back as far as the Bronze Age, that yield a range of DOC mountain wines. That of the Valle d'Aosta is a heroic viticulture, which withstands low rainfall, constant ventilation and significant temperature variations between day and night. This is why the grapes ripen quickly and develop unique aromas. Discover it while sipping a delicate Blanc de Morgex et de La Salle, a dry white wine with the aroma of high-altitude herbs, or a velvety Chambave Muscat, a red Muscat wine excellent served between meals. Perhaps during one of the many guided tours of the cellars.