Campania offers landscapes, history, culture and a gastronomic tradition that the whole world envies
A consistently mild climate, lush nature framing breathtaking landscapes, unspoilt villages and fairy-tale coastlines: this is Campania, a region that sums up centuries of cultures, between West and East, in a single Mediterranean jewel known for its unparalleled hospitality. A destination for the soul, the eyes and the palate.
Region
Postcard-perfect sea and dizzying flavours
The sea of the Amalfi Coast and the Faraglioni of Capri, the joie de vivre of Naples, the lemon and orange blossom gardens of Sorrento, the magnificence of the Royal Palace of Caserta, the charm of the past that returns in Paestum, Herculaneum, Pompeii: are you ready to be seduced by Campania?
Learn more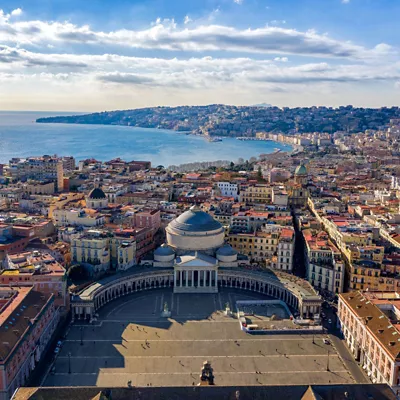 Useful info
All you need to know