Emilia Romagna, a region of unrivalled charm, with immense artistic beauty and unparalleled hospitality
Emilia Romagna with its Riviera Romagnola offers beach tourism that attracts families and young people to its shores every summer. Rich in sites of historical and cultural interest, this region boasts a world-renowned wine and food tradition. Skilful hospitality does the rest, making Emilia Romagna an ideal holiday destination in every season.
 Video credits: Oliver Astrologo
Region
Where hospitality, entertainment and good food will seduce you
Nestled between the Apennines and the Po River and facing the Adriatic Sea, rich in cities with artistic masterpieces such as Bologna, Parma and Ravenna, Emilia Romagna is a land of authentic and passionate character that has been able to transform its resources, from beaches to culinary traditions, from artistic and cultural heritage to natural beauty, into an incredible tourism and entertainment industry. 
Learn more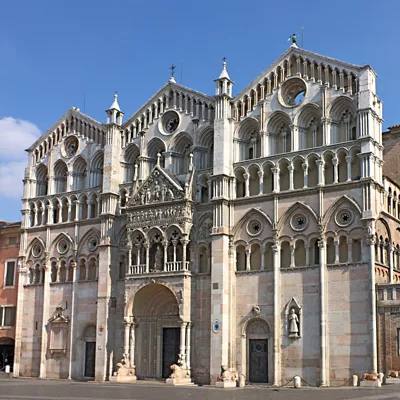 Useful info
All you need to know