Lake Maggiore
A jewel of nature, art and history, losing your way in beautiful villages, islands and castles.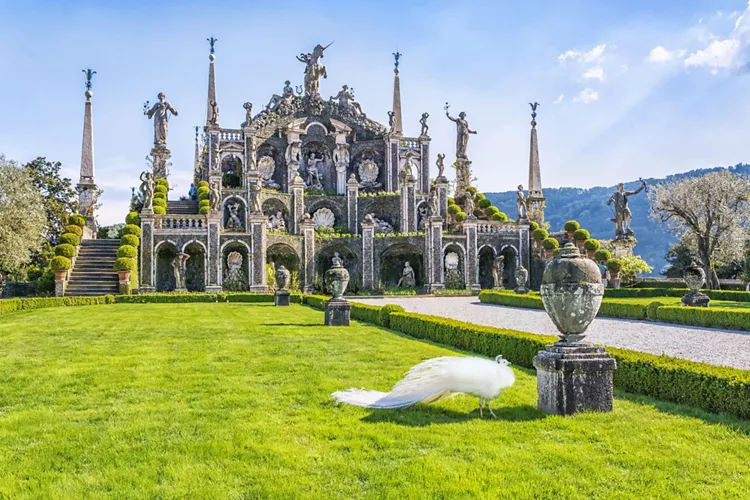 The 11 islands, of which 8 are in Piedmont and 1 in Lombardy, are among the many beauties of this lake. The fascinating archipelago of the Borromean Islands including Isola Madre, Isola Bella and Isola dei Pescatori is set between Stresa and Verbania. The three rocks called Castles of Cannero with the remains of the Fortezza Vitaliana sought by Count Ludovico Borromeo are also interesting.
Do not miss the island of La Malghera and the isle of Partegora and the beautiful isle of St. Giovanni in front of Verbania, where Arturo Toscanini lived for a long time in the seventeenth century Palazzo Borromeo.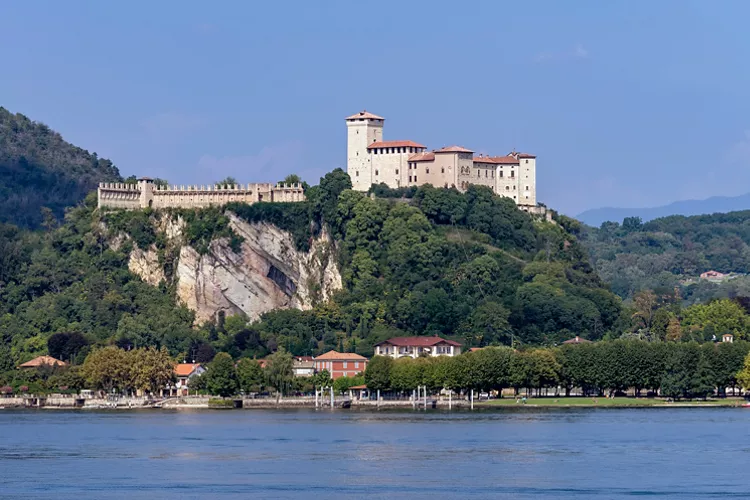 Beautiful villas and imposing fortresses and castles are located around the lake and its islands and bear witness to the history and culture enriching the charm of this place: the Castello Visconteo of Locarno, the Rocca of Arona and the Borromeo Castle in Angera which now houses a doll's museum. Palazzo Borromeo on Isola Madre and Isola Bella, the eighteenth-century Villa Ponti in Arona and Villa Treves in Belgirate, which hosted Gabriele D'Annunzio and Giovanni Verga among its guests, are just some of the very interesting villas. Villa Ducale and Villa Pallavicini with its zoological park are located in Stresa, whilst the splendid Verbania hosts many beautiful villas such as Villa Giulia and Villa Taranto and the nearby Villa San Remigio.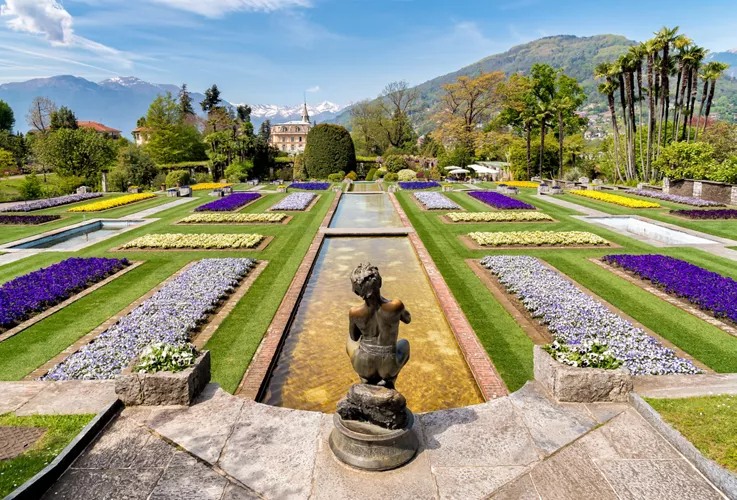 Nature lovers will find Lake Maggiore the ideal place to spend their holidays thanks to the many botanical gardens, including Villa Taranto with more than a thousand plants, Alpinia extending over 40,000 sq.m., the Camelia Park in the Locarno and the gardens located in the various islands. There are also many nature reserves such as the National Park of Val Grande and the Natural Park of the Ticino Valley, a UNESCO biosphere reserve.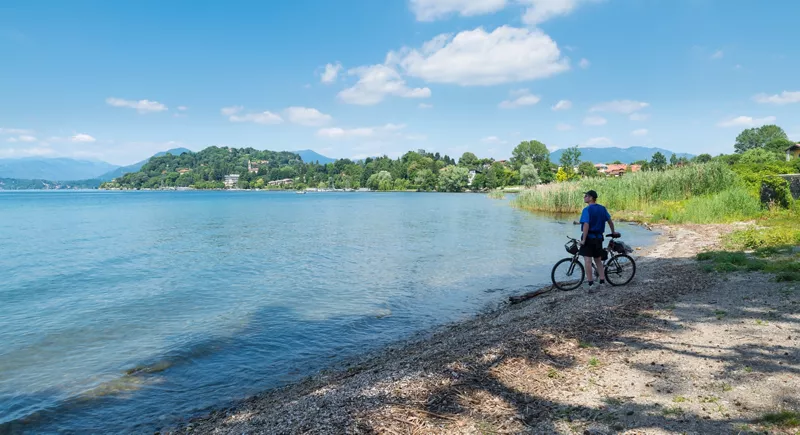 Lake Maggiore is a natural paradise for sports lovers. In the areas surrounding the lake, you can practice sports such as hiking, biking, golf, and horseback riding, immersed in natural landscapes of rare beauty.
The lake waters are ideal for sailing, canoeing, yachting, water skiing and scuba diving activities, with shore facilities offering various courses for athletes of all levels, particularly on the Lombardy side of the lake.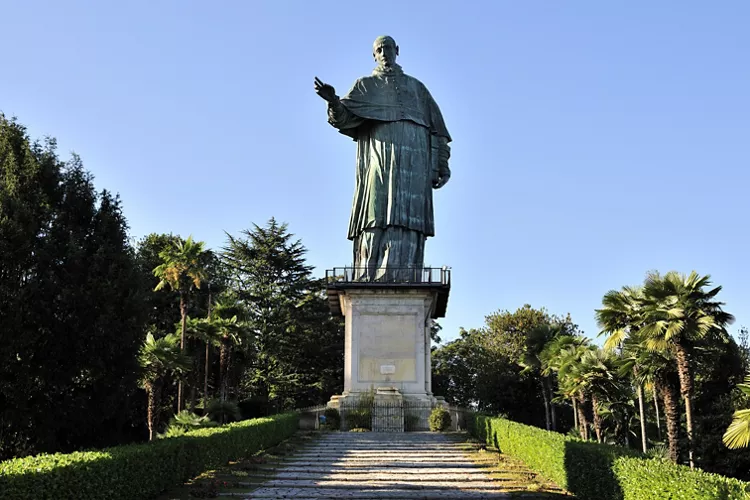 One of the largest statues in the world located in Arona: the Colossus of St. Carlo Borromeo, more than 35 metres tall. Taking the cable car from near Carciano up to both the Botanic Garden of Alpinia and the peak of Mottarone, a popular ski resort.
Lake Maggiore is also a place full of spirituality, so we find the Hermitage of Santa Caterina del Sasso in Leggiuno, which may be reached via a steep staircase, while the Sacro Monte of Ghiffa, a UNESCO World Heritage site, lies along the slopes of Mount Cargiago and in Orsellina you can visit the sanctuary of the Madonna del Sasso, dating from the late fifteenth century.