Basilicata
Bread from Matera
Ingredients of the highest quality with unique shapes and tastes - the result of culture and traditions born in the Sassi and handed down for generations.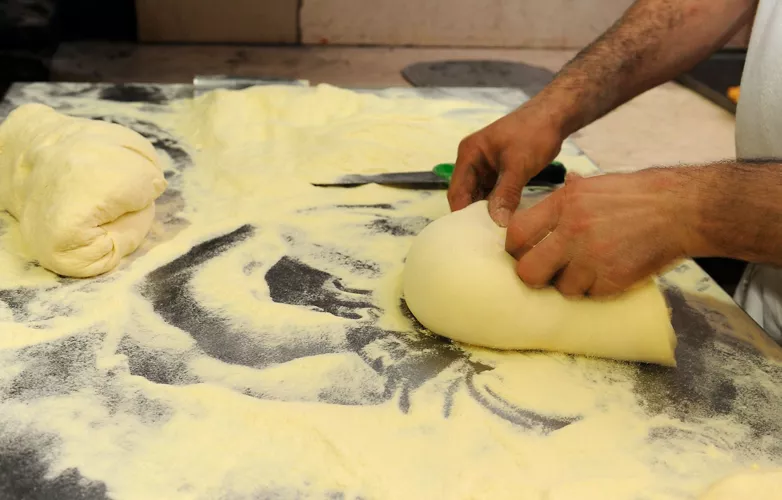 True Lucanian Pane di Matera IGP is obtained with 100% Lucanian milled semolina grain known as "Senatore Cappelli." The strict IGP preparation procedures, implemented on the entire chain of production and guaranteeing absolute quality, ensures that grain is stored in thermal-ventilated silos, thus maintaining the grain's organoleptic properties unaltered. Among other things, the procedures call for the use of natural yeast that results from the maceration of grapes and figs in water, and for long fermentation of the dough (similarly to sourdough) in clay cisterns.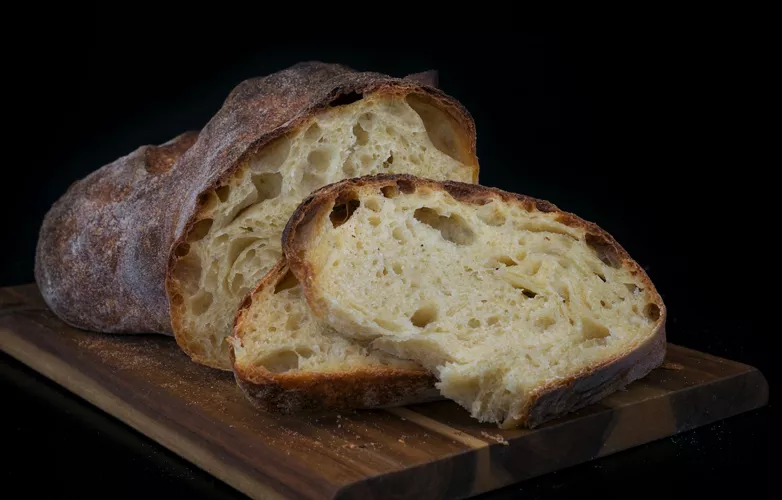 Among the most important aspects of bread, besides the goodness of the product, the genuineness of the raw materials and the important processing, is the ability to preserve the grains grown on the hills of Matera and in the neighbouring towns. The shape of the bread recalls a small mountain relief, characteristic of the Murgia Materana landscape, while the ingredients are a synthesis of the basic elements peculiar to the Matera area: water and grains. Until 1950, families in Matera would stamp the pasta to be baked with a wooden stamp to recognise it after baking. The stamp was made by shepherds during their stay in the pastures. Numerous Matera bread stamps are preserved and exhibited at the Domenico Ridola National Archaeological Museum in Matera.
Perfectly delightful when consumed alone, the bread should contain a label from its protective consortium, Consorzio del Pane di Matera IGP when purchased. It is often used in such dishes as 'cialledda calda,' a mixture of egg, bay leaves, garlic and olives on hot bread; and 'cialledda fredda,' which is moist bread with tomatoes and garlic.

Other Enogastronomic Products 
Bread is not the only thing Matera does well: all its products using its famous durum wheat are excellent, including the pasta. And several of its wines bear the D.O.C. Matera seal; they are produced with Aglianico, Sangiovese, Primitivo, Greco and Malvasia di Basilicata grapes.