Lake Garda: endless emotions
Tempt your palate and pamper your spirit, alongside culture and sport
Delicious gems of the lake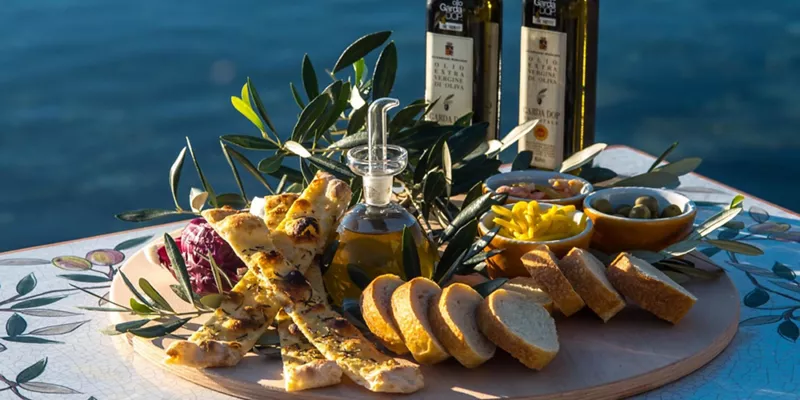 The Garda eco-system, given its territorial extension, is a perfect setting for so many fruits of nature: lemons, olives and grapes. Garda boasts excellent olive oils and wines that contribute to the success of a local cuisine - with both fish and meat dishes, not to mention traditional polenta - held in high regard over the world
One lake, one thousand epochs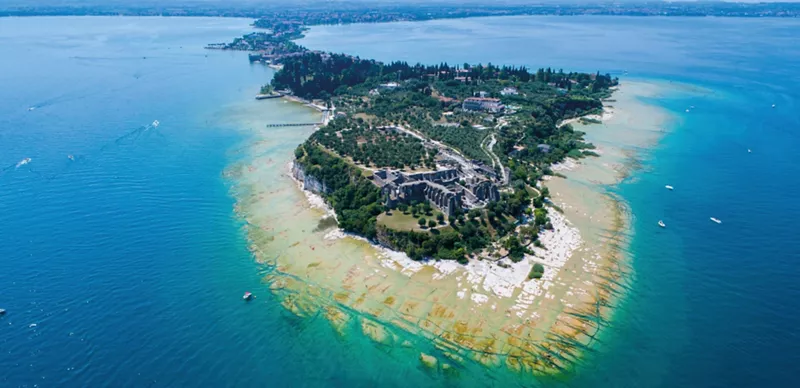 The perimeter of the lake is dotted with Mediaeval villages, with castles, walls and towers that immediately recall memorable battles of the past. From the remains of Roman villas, such as the Grotte di Catullo (50 B.C.) to the more monumental Vittoriale degli Italiani, there are many opportunities on Lake Garda to learn more about Italy's long history at first hand.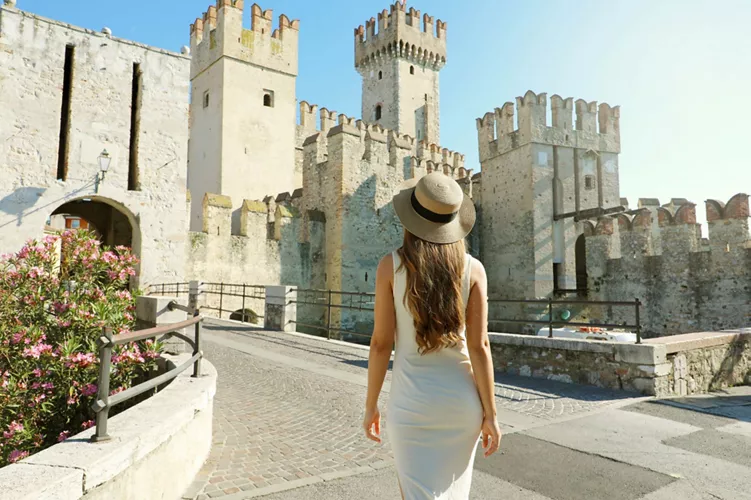 The beneficial value of spa waters in Italy has been known since ancient Roman times, when their therapeutic effects were first discovered. Research and technology today make the difference, as seen in local facilities offering this service, such as magnificent spa at Sirmione or the Garda Thermal Park.
The sheer size of Lake Garda ensures an infinity of beaches and coves, sheer rocks and inlets: from the shores near towns super-equipped to pamper guests (including VIPs!) to places that can only be reached by boat or along tracks set in the greenery.
Above and below the water!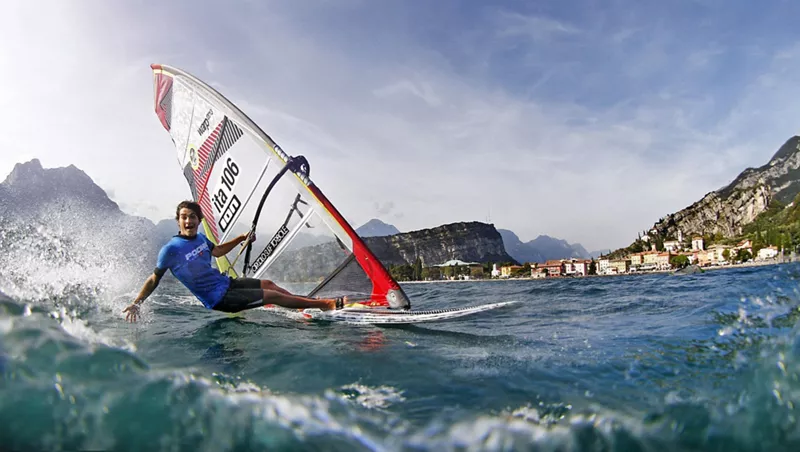 It is impossible to become bored on Lake Garda: there are excursions for everyone, on foot, bicycle, horseback (over 1000 km of signposted trails!) or boat. Not to mention in flight or swimming. Golf courses are set between the greenery and reflections in the water, offering players lovely strolls. There are event rock faces for climbing. Just go and find out all the rest!