The Aosta Valley is a paradise for visitors seeking outdoor experiences in nature while exploring history and traditions
The smallest region in Italy, dotted with the highest peaks in the Alps, it is the ideal destination for anyone who enjoys winter sports and high-altitude walks. Its green valleys and fairy-tale castles make the Aosta Valley an enchanting place to experience all year round.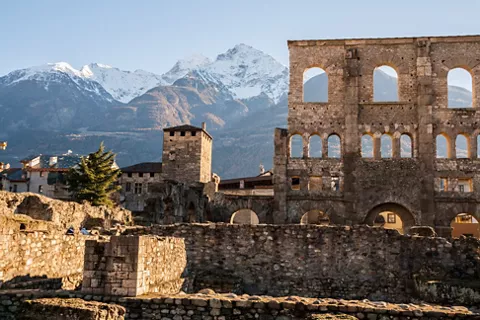 Aosta
Aosta, the treasured city with a breathtaking backdrop of natural beauty, history and art. Aosta, the only capital of the Aosta Valley, is also known as the Rome of the Alps: its history is linked to that of Rome and traces of its domination can still be seen today, alongside the city's medieval treasures. Surrounded by the Alps, this destination offers incredible beauty and a truly unique atmosphere.
Discover