Cycle tourism in Italy: travelling by train+bike has never been easier
Smart mobility and sustainable tourism are fast becoming two peas in a pod.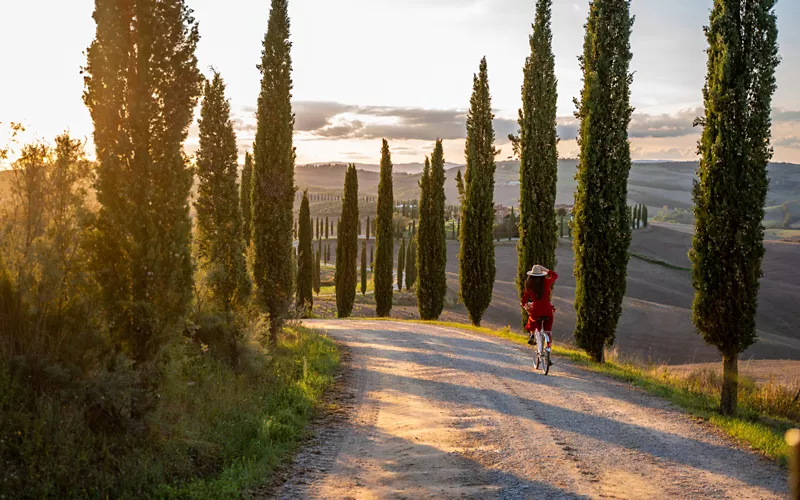 Italy has understood for many years now that slow and sustainable  tourism is the future. It has therefore been working hard to endorse this sector by promoting smaller villages and launching initiatives in favour of nature walks and food and wine tourism.
The Italian Ministry of Tourism has also decided to invest significantly in cycle tourism, with the aim of ensuring that Italy becomes one of the most popular destinations for tourists who prefer to travel on two wheels.
How widespread is cycle tourism in Italy?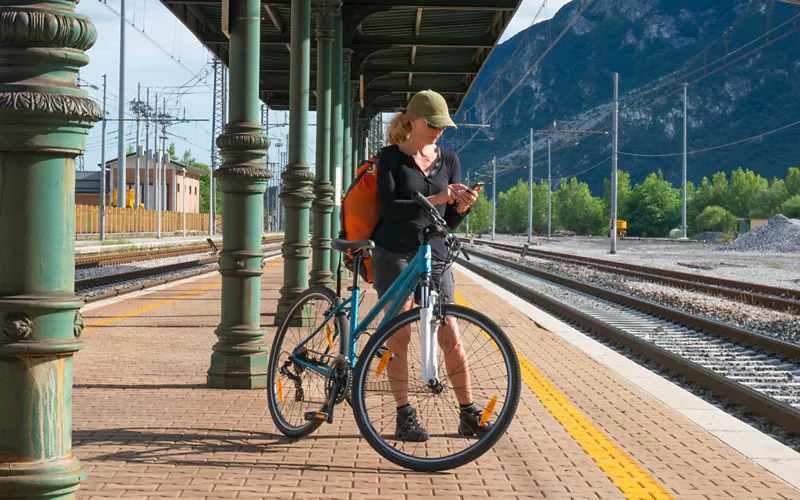 There  is no shortage of cycling routes in Italy, from the north to the south, and it is also becoming increasingly easy to travel by a combination of train and cycling (train+bike). So, if you are thinking of discovering the "beautiful country" on your trusty bicycle or mountain bike, here are some handy tips for a carefree trip.
The main important thing to know is that you can take your own bike on all trains crossing Italian territory at no extra cost, as long as it is a folding bike or a traditional bike that you have dismantled – meaning you need to remove just one of the two wheels – and store it in the luggage racks provided.
In the event of an emergency, it is good to know that this remains a viable option anywhere and without having to make any additional reservations.
From city to city on two wheels: the train+bike solution on Intercity trains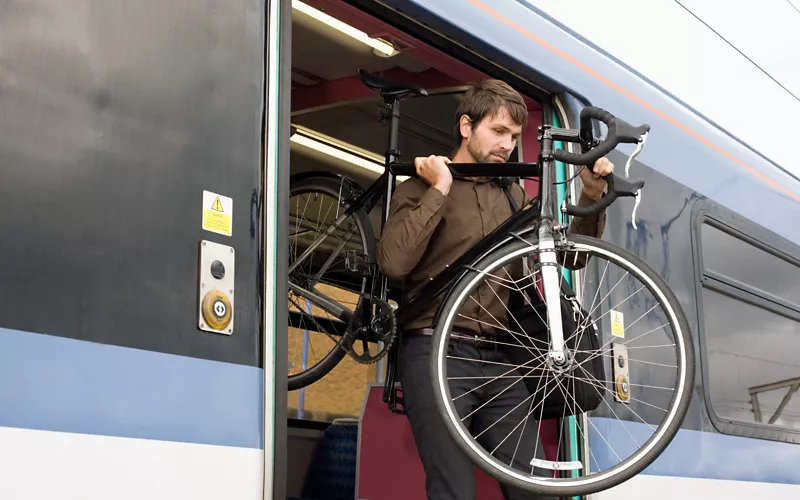 Getting on a train without needing to dismantle your bike and then put it back together again is one of the great advantages of Intercity trains, which can transport you between countless small, medium and large cities, with more than 100 connections every day, without the need to change train.
On board Intercity trains, you can take your own full-size bike without having to dismantle it, as long as you pay a supplement of 3.50 euro. You will want to head for carriage 3, which has six bicycle parking spaces and two charging points for e-bikes. The bicycle transport service operates across more than 86 connections throughout Italy:
to/from Milan, Ventimiglia, Genoa, La Spezia, Livorno, Grosseto, Bologna, Rome, Naples, Pescara, Bari, Taranto, Lecce, Reggio di Calabria;
to/from Rome, Trieste, Ventimiglia, Florence, Salerno, Reggio di Calabria, Perugia, Ancona, Bari, Taranto, Palermo, Syracuse;
to/from Turin, Genoa, Rome, Salerno.
Make sure to check when making your reservation whether this option is available on your chosen train.
Regional trains and new bicycle carriages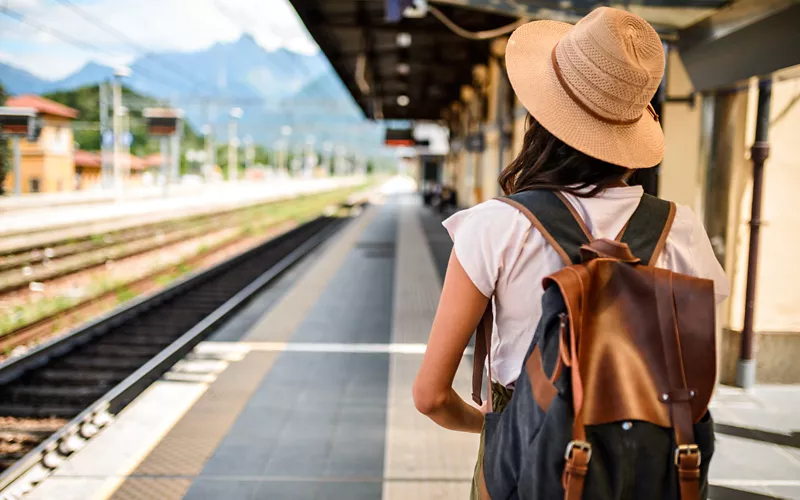 Increasing numbers of regional trains across Italy are now allowing  you to take your bicycles onboard with you, especially thanks to Trenitalia's new bicycle carriages, with 64 spaces each.
The access arrangements are the same as for Intercity trains: choose a train equipped to transport bicycles, marked with a special icon online and on the timetables at the station. Before boarding the train, you need to purchase a bicycle supplement for 3.50 euro, valid until 11.59pm on the day indicated on the ticket, or another second-class one-way ticket. Then, after boarding the train, place your bicycle in the spaces provided. You can carry on a conventional traveller's bicycle, including pedal-assisted bicycles, not exceeding 2 metres in length.
In some regions, however, there is no cost for transporting bicycles, as an incentive for cycle tourism. As of 2022, this applies to the regional trains in Abruzzo, which offer 1,500 bicycle seats every day, and to those that run through Le Marche.
It is also free to transport bicycles in Basilicata, Liguria, Puglia and Sicily, while in Campania it costs 2 euro per passenger and is free on Saturdays and public holidays.
Trenord: 900 bicycle trains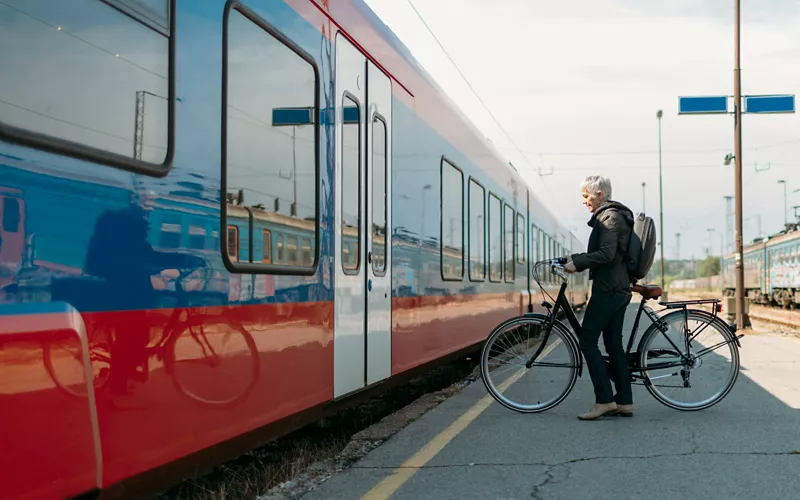 Trenord, which operates throughout Lombardy, allows you to transport bicycles on more than 900 trains with a surcharge of 3 euro for intraregional travel and 3.50 euro for interregional routes.
If, on the other hand, you need to travel by bicycle on Milan's urban routes, you can do so at no extra cost.