Villages and Wine Routes
Villages along the Wine Routes where you can discover and experience every aspect of Italian wine-making.
Egna - Alto Adige Wine Road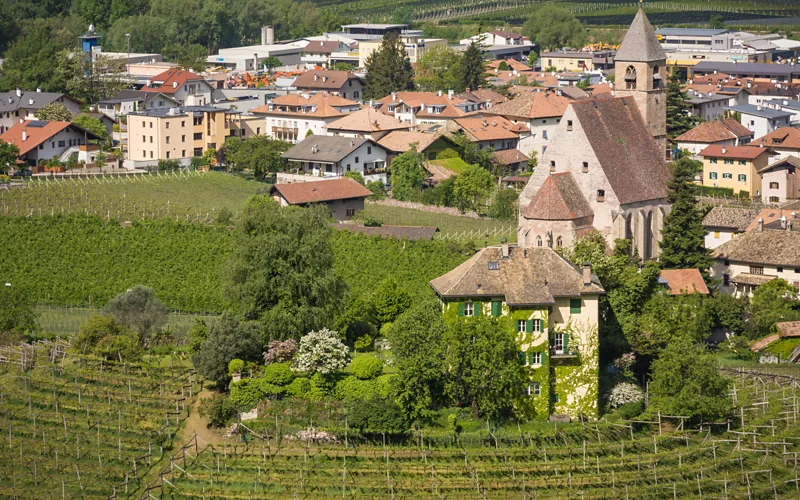 South of Bolzano and not far from the Dolomites, framed by fragrant apple orchards and vineyards producing exceptional wines such as Pinot Noir: the village of Egna has been an important trading centre since the Middle Ages. The sun shines here for a long time and the climate is pleasantly Mediterranean. There is a very lively tradition, in autumn: the Törggelen is the moment when the new wine is tasted, accompanied by traditional rural specialities.
Brisighella - The Sangiovese Wine Road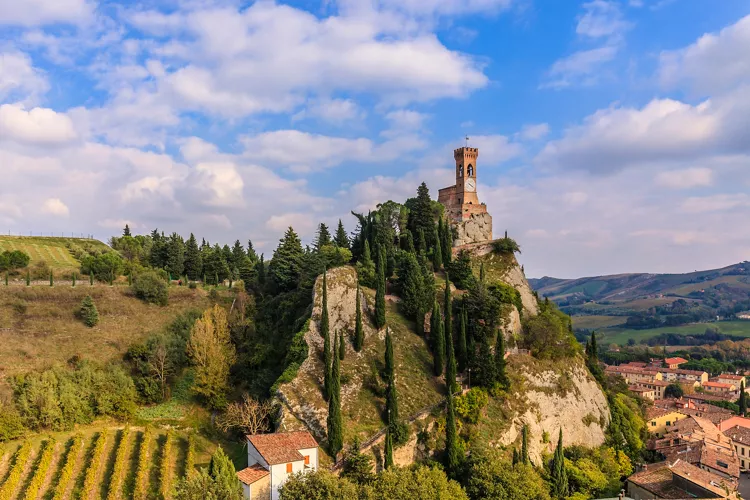 A journey of discovery around the territory, its flavours, wine and food: the DOCG, PDO and PGI wines of Romagna are the absolute protagonists in Brisighella, be it with a platter of local produce or the refined recipes of starred chefs. On foot, horseback or mountain bike with stops at the spas are perfect interludes between one tasting and another, between a visit to a wine cellar and another to one of the many treasures of art and architecture that the village preserves inside its imposing walls.
Monforte d'Alba - The Barolo Wine Route & the grat wines of the Langhe Area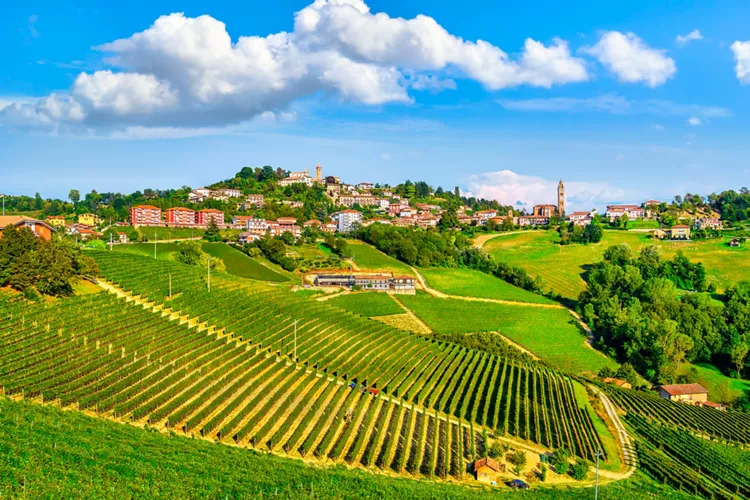 There is a promise of strong, unique emotions that this land of wine cellars and wine-makers, wine stores and castles, charming hotels and farmhouses always manages to keep. Everywhere hereabouts, hospitality is an ancient art, food and wine a vocation: as in Monforte d'Alba, a very ancient locality with traces of Neolithic settlements and fragments of the Roman age. Wine is joined by other excellence in of taste such as truffles, mushrooms and cheese.
San Gimignano - The Vernaccia di San Gimignano Wine Route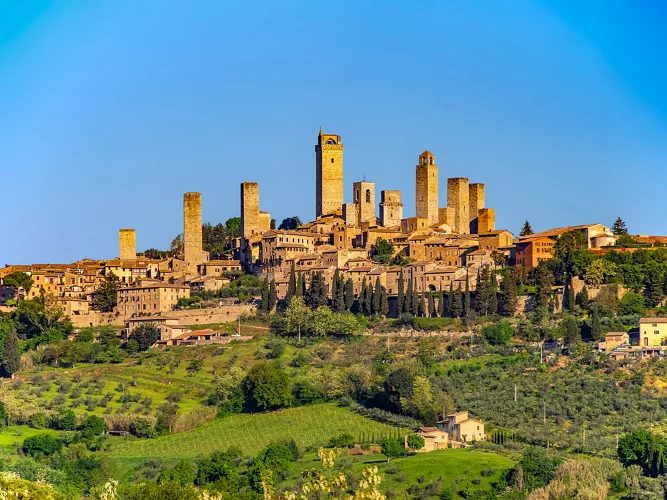 Vernaccia di San Gimignano DOCG, together with San Gimignano DOC, are two wines specific to this territory. The Rocca di San Gimignano is home to the municipal wine documentation centre: a place for first-hand experience based not only on tasting but also emotional contact. A unique and original experiment, the first to use multimedia tools to offer visitors a full-immersion experience.
Palazzolo Acreide - The Val di Noto Wine and Flavours Road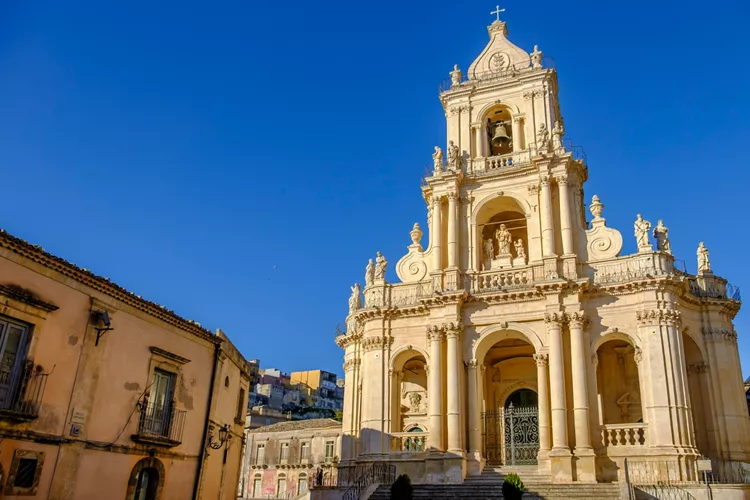 The varied cultural and food & wine itinerary along the Wine Route in the Iblei Mountains takes us to Palazzolo Acreide, a village rich in Sicilian Baroque jewels, just like Val di Noto as a whole. Here, an ideal climate and unique soils mean that a full-bodied wine with a strong character can be made. It is always accompanied by local delicacies as the outcome of a centuries-old "fusion" of the many gastronomic influences that have shaped local cuisine.
Bevagna and Montefalco - Sagrantino Wine Route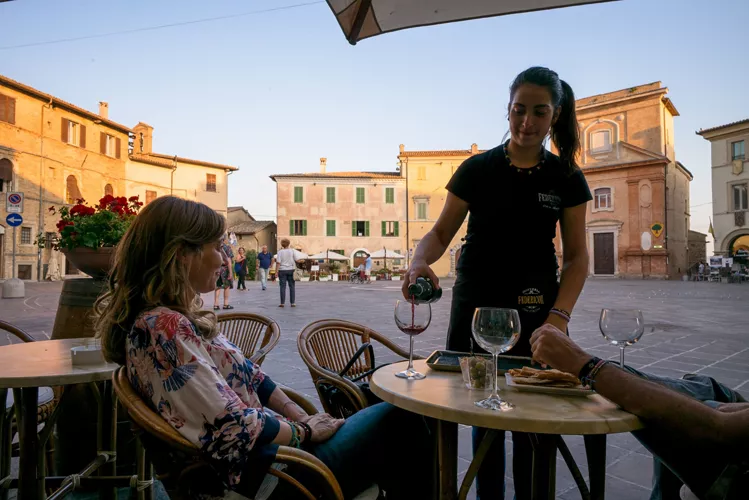 A travel idea and two places to make it happen: we are talking about the villages of Montefalco - the "balcony of Umbria" given its enchanting position - and Bevagna, a centre fought over for centuries between popes and emperors. In addition to their urban features and art treasures, these villages are also held in high regard for their truffle dishes, olive oil and for wines, including Sagrantino DOCG, known since the time of Juvenal and Pliny.
Borghetto sul Mincio - Bardolino DOC Wine Route
Bardolino DOC wine and its Chiaretto rosé version are grown in the scenic morainic amphitheatre extending from the shores of Lake Garda into the surrounding hills. An area offering a wealth of landscape views, architectural memories and wine & food produce along the 80 km of the Bardolino Wine Route. Famous for its tortellini, Valeggio boasts the Scaliger castle among its historical attractions.