Discovering Turin, a multifaceted city rich in historic splendour
Elegant and earnest, Turin boasts a one-of-a-kind artistic and cultural heritage: the elegant aristocratic residences of times gone by, breathtaking Baroque architecture, bountiful museums and priceless monuments still stand tall today, creating a unique blend between past and present.
City
A noble capital transformed into a cultural melting pot
At the foot of the Alps, Turin was once the capital of the House of Savoy and birthplace of the Italian resurgence. Today, it is an innovation hub of Italian industry, rich in art and culture. Dynamic and baroque, Turin wows with its renowned Egyptian museum, architectural and monumental wonders, art galleries, international events and delicious traditional food – it's a chocoholic's paradise!
Learn more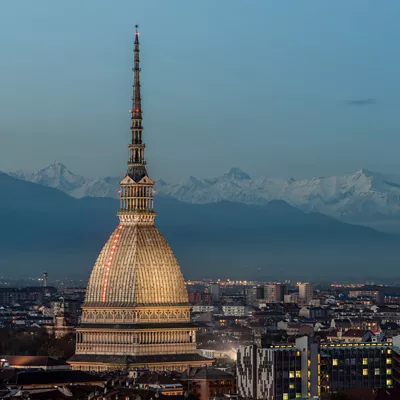 Useful info
All you need to know