Dive into the heart of Bari, the stunning capital of Apulia that has become a bridge between the East and West
A preeminent city where traditions and intense flavours flourish in their most genuine expression, Bari has a breathtaking waterfront and a quaint old town. A wonderland of art and history, it is impossible not to fall in love at first sight and long to return.
City
An unexpected meeting point between East and West
Historically a powerful maritime city that united the East and West, today this capital of Apulia is a vibrant port and university hub. Bari is the second largest city in southern Italy and is so rich in art, history and culinary tradition that every visit is an unforgettable experience.
Learn more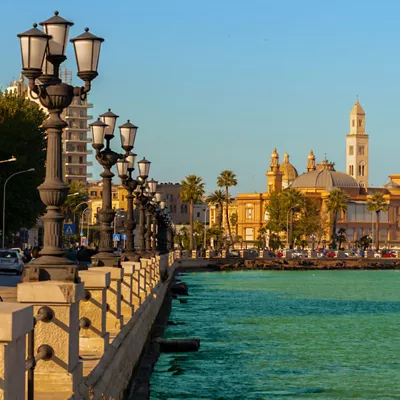 Useful info
All you need to know