Bologna, the delightful capital of Emilia-Romagna, is a lively city, with its blend of fascinating culture, history and delicious traditional food
Nestled among vast plains, gentle, winding valleys and rolling hills with unique and unparalleled panoramas, Bologna may be a young city, but it has an enchantingly rich history. Treat yourself to a relaxing trip, immersed in art, music and good food.
City
Young, cultured and welcoming
Bologna is known as the learned, the fat and the red: three historic nicknames that emphasise its university roots, its rich and tasty cuisine, and its enchanting architecture with its beloved and iconic red roofs. Animated, bustling and youthful, Bologna bears witness to the past while looking towards the future.
Learn more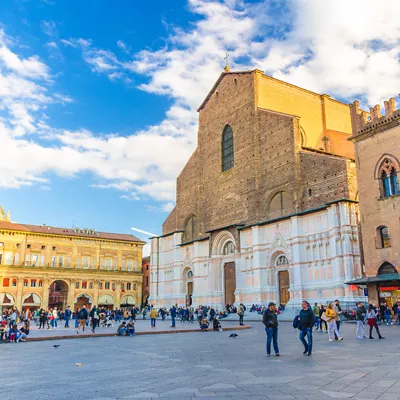 Useful info
All you need to know