Paragliding: diving where the sky is bluer than ever
Italy, crossed by mountains and hills, overhangs on the sea or lakes and hills between villages and countryside, offers endless natural springboards from which to dive into the skies.
Aosta Valley: four seasons of flight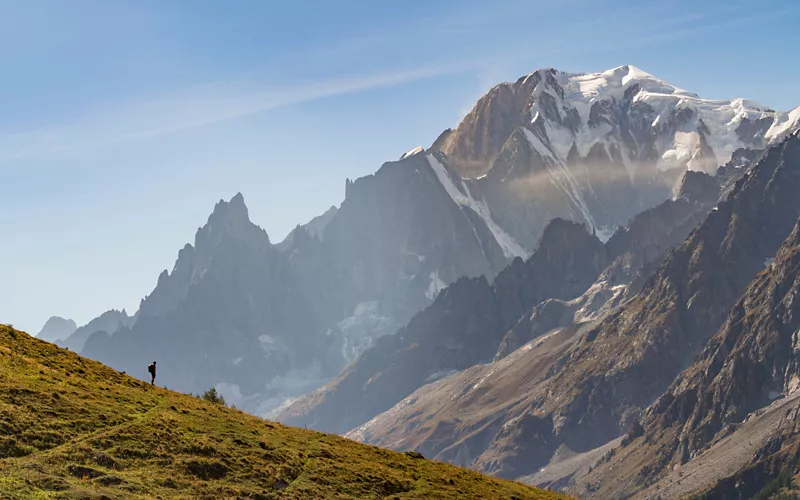 The many natural terraces around Mont Blanc in the Alps of the Aosta Valley offer endless flights that always reveal something new: in winter snow-covered landscapes make everything more magical, while at other times of year snow and ice almost touch the sky and green valleys appear below us.
Alto Adige: where eagles dare
Discover the Dolomites from the same perspectives as eagles, sharing with these birds of prey the sensations and emotions of free flight. Val Gardena has many take-off sites to soar into the air and enjoy ever-changing views of the Dolomites, lakesides in full bloom and unique charming mountain villages.
Lombardy: focus on Lake Iseo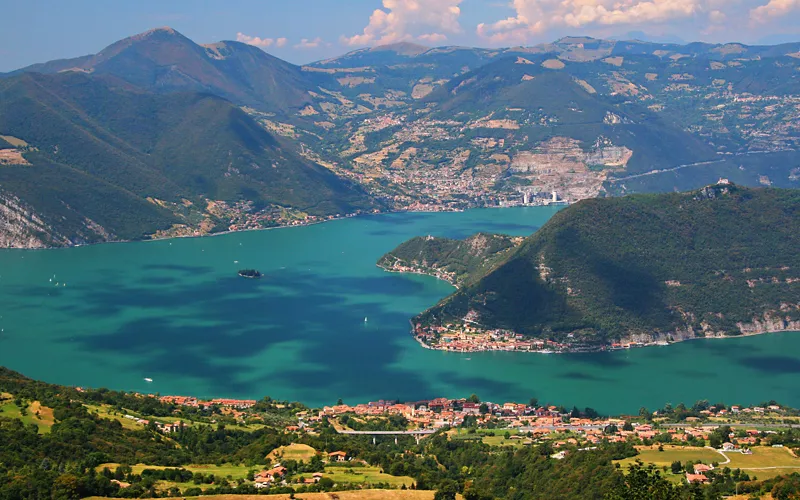 If you have never tried but are curious to do so, Lake Iseo offers yet another reason for taking the paragliding plunge: there are many take-off points, such as Sarnico, Monte Bronzone or the hills of San Fermo, and you can land on the shores of the lake or in Franciacorta.
Latium: into the garden from the sky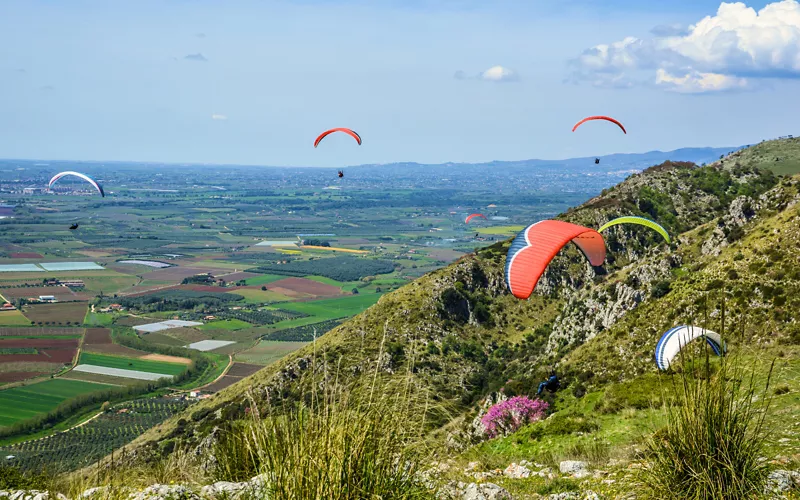 Take off in Norma (Latina) where the remains of ancient Norba are still visible, rise into the air and discover the villages on the slopes of the Lepini Mountains, such as Cori rich in history and traditions, or Sermoneta built entirely in stone. It is well worth flying over the magnificent Giardino di Ninfa - especially in the flowering period - voted the most romantic garden in the world.

Basilicata: gateway to times gone by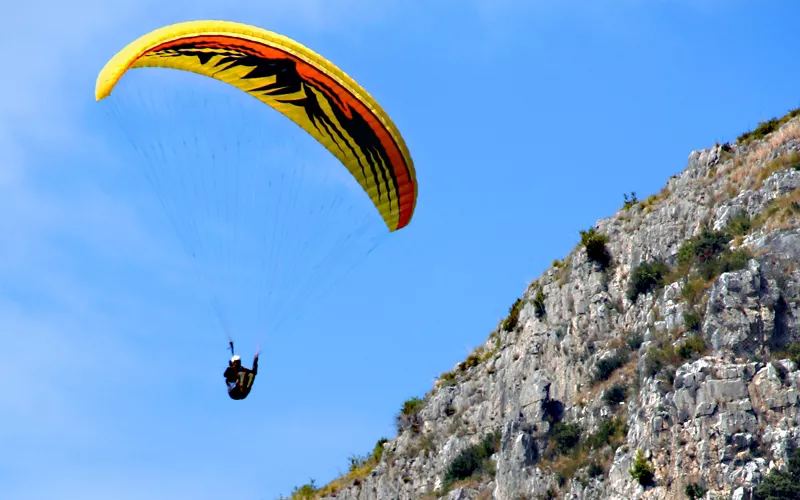 The take-off point for paragliding from Maratea, also known as Truzzo della Salvia, boasts an extraordinary panorama. At 1000 metres above sea level, you can admire the Gulf of Policastro - dear to Greeks and Romans alike - in all its splendour. The beach at Acquafredda is the usual landing place.

Taormina: the Greek Theatre from the air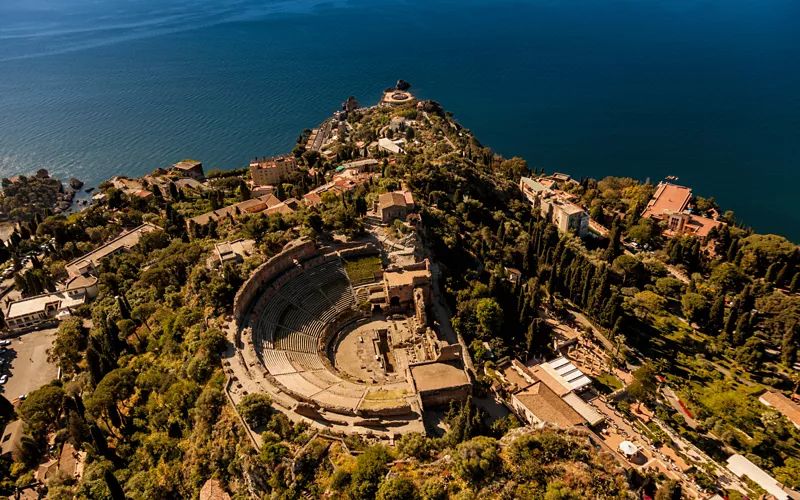 An incomparable view of the evocative landscape unwinding along the east coast of Sicily: and once again, an unrepeatable chance to enjoy flight over unique scenarios such as Taormina and its Greek Theatre, between expanses of green and blue, with Etna in the background.