South Tyrol
In the beautiful Gardens of Trauttmansdorff Castle in South Tyrol
Four thematic areas for a botanical tour of the world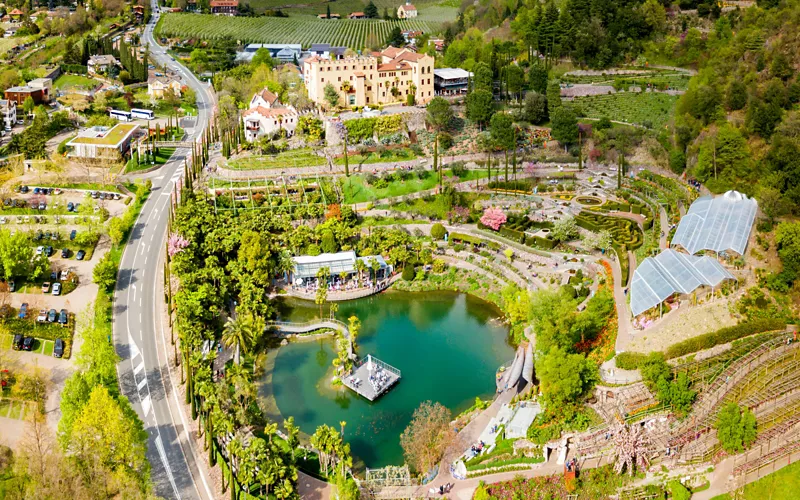 The incredible variety of vegetation is immediately surprising.
The Gardens of Trauttmansdorff Castle are home to the beauty of 80 botanical environments, divided into different themes.
The Forests of the World area is home to American and Asian forests, with miniature examples of exotic environments. In the Sun Gardens section, you'll find typical Mediterranean flora. Then there is the area of typical South Tyrolean landscapes, rich in native plants. Finally, that of the Water and Terraced Gardens, whose landscaping including stairways and trickles of water is an explicit reference to European gardens.
In just a few short steps, you can experience vegetation from the other side of the world. A tour around the globe, discovering all its plants.
Animal kingdom: fauna that entertains children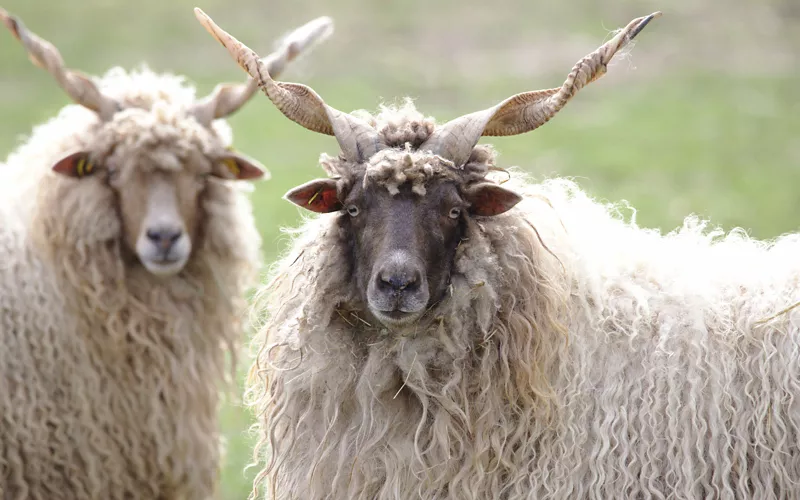 Children in particular will be thrilled by the variety of animals they encounter in the gardens.
From rabbits to birds, in particular peacocks, parrots and Chinese ducks, passing by Hungarian sheep and miniature goats, the terrarium in the new Greenhouse will attract the most attention.
Here they can get close to local and exotic fauna and experience a certain thrill among insects, arachnids, amphibians and reptiles.
Underground Kingdom of Plants: multimedia trail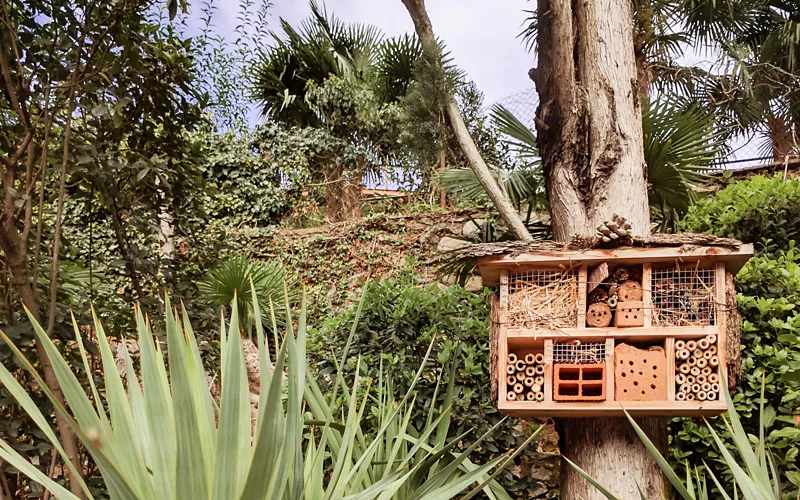 The installation of the "Underground Plant Kingdom" is quite unique.
Walking along a 200-metre multimedia path carved into the rock, you will discover the plant world that develops underground.
Venture along underground routes accompanied by light and sound effects cavern after cavern, among water, nutrients, light and root systems.
Multi-sensory stations with multi-media will reveal the many mysteries that lie hidden in the depths. 
Trauttmansdorff Castle and Touriseum: the first alpine Museum of Tourism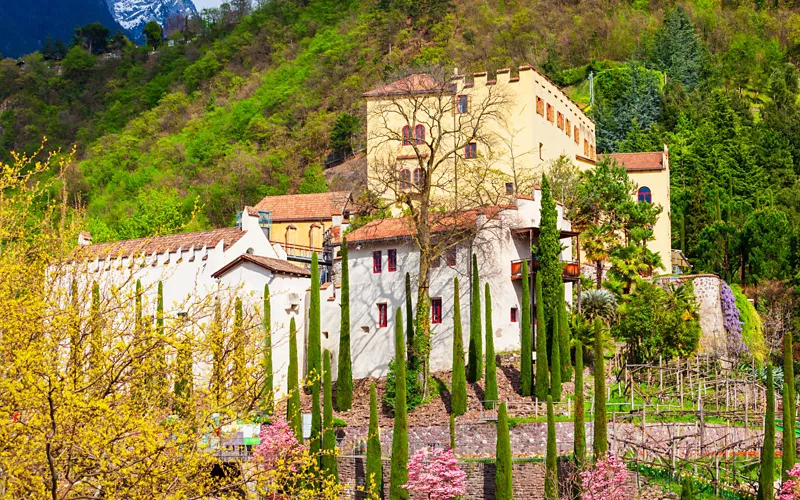 The rooms of the castle that was once the home of Empress Sissi are now the Provincial Museum of Tourism, also known as the Touriseum.
It will take you on a 200-year journey back in time, discovering the history of Alpine tourism, right up to the present day.
20 rooms full of faithful reconstructions and audio and video productions.