Veneto
Treviso, in search of flavour
The red radicchio of Treviso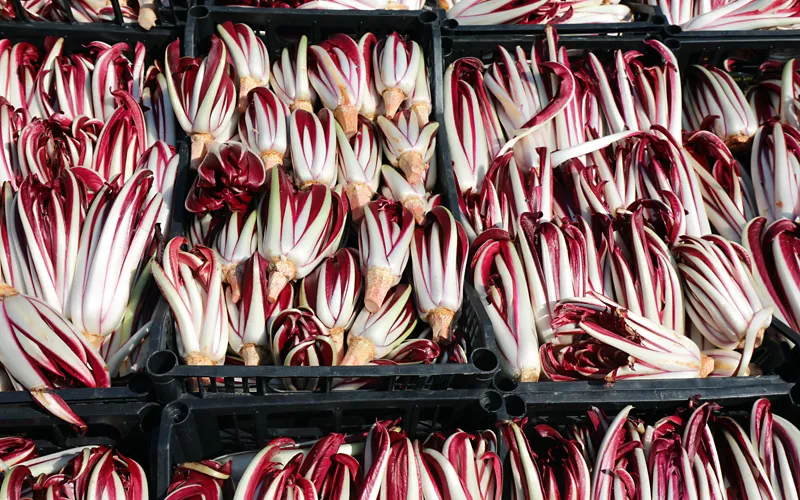 The taste tour begins in the Treviso countryside where the famous Radicchio Rosso di Treviso PGI is grown. It is a deep red, lettuce-like vegetable known for its particular flavour. It lends itself to many different forms of preparation.
One legend says that birds dropped seeds, of this formerly unknown veggie, on the bell tower of Dosson church. Another story says that a farmer left a wheelbarrow full of radicchio heads in a barn. A few days later he discovered that the outer part of the vegetable was all dry, but the centre inside was fresh, and beautifully colours of white and red.
In any case, here is where you can see this beautiful vegetable yourself. The Treviso radicchio is actually the result of a particular whitening process where it loses some of its bitter taste, and acquires its typical sweet aftertaste. The leaves become crunchy, but slightly softer and less fibrous.
The process is carried out by placing the radicchio in tunnel greenhouses away from direct sunlight. This prevents the production of chlorophyll and other light sensitive pigments and creates the perfect flavour that so many love.
Creamy white radicchio of Castelfranco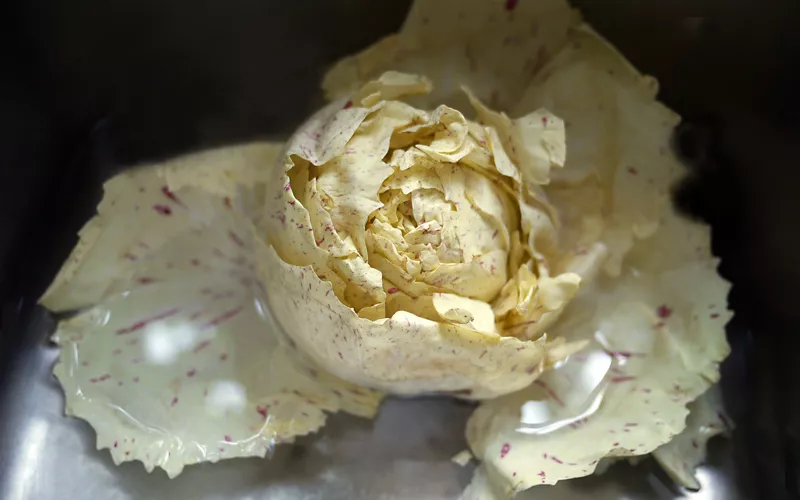 It's worth your while stopping by Castelfranco in Veneto. It is a splendid walled village that preserves one of the few altarpieces by the painter Giorgione, and the town in which the white radicchio IGP is grown: it is distinguished from other variants by its cream-white leaves, full of veins ranging from light purple to bright red.
Beautiful and tasty, but also useful to science: few know that Treviso and Castlefranco varieties of radicchio were aboard the Space Shuttle. They were used in a NASA project to study the effects of microgravity on seeds and plants. 
On the Prosecco hills, wine glass in hand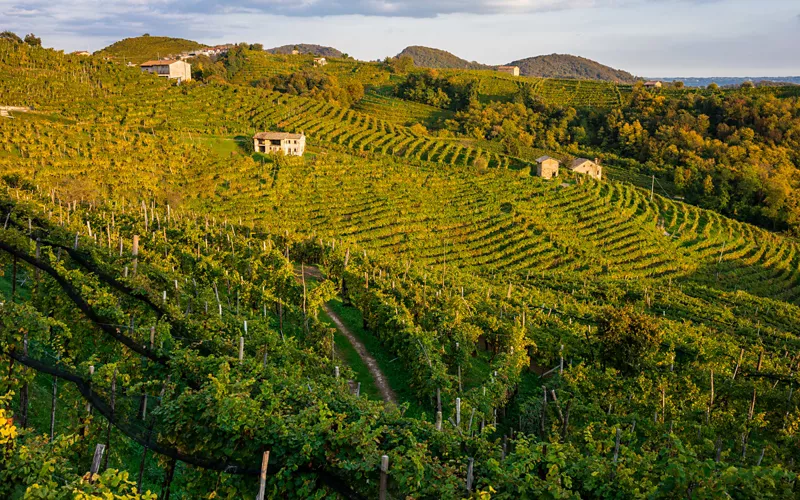 Let's resume the taste tour: just over an hour from Venice, in the province of Treviso, there are gentle sloping hills that have been cultivated as vineyards for centuries.
They are the hills of Prosecco di Conegliano e Valdobbiadene, now a UNESCO World Heritage Site. In this historic zone of Prosecco Superiore Doc, it is possible to taste the oldest version of this beloved wine where the residue is left to ferment with its yeasts inside the bottle.
These lands, characterized by their magical atmosphere, are idyllic. You can visit nearby agricultural villages or nearby cities of art, taking in the atmosphere enjoying the pleasures of good food, with of course of a special wine to sip on.
Chestnuts, asparagus and Casatella cheese yes please: last stop on the food trail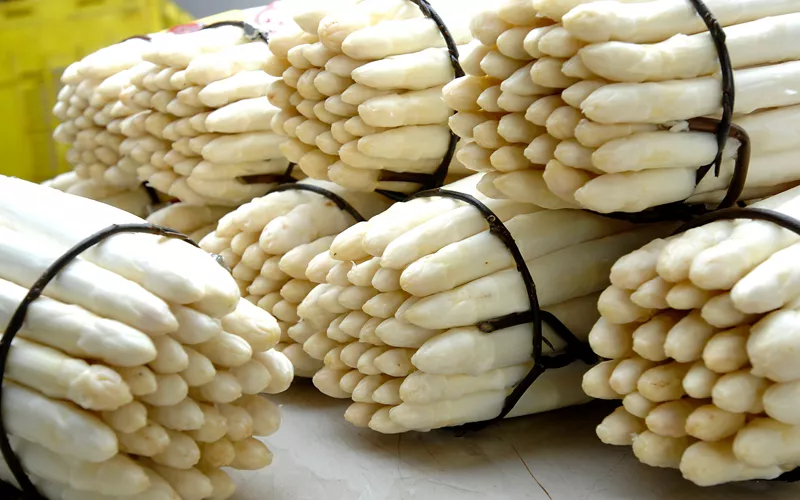 Continuing north still in the province of Treviso, to a village called Combai, a fraction of the municipality of Miane. Surrounded by beautiful chestnut woods, ideal to visit in autumn and experience the great festival of IGP chestnuts.
Proceeding south you will find the Piave river. Its sandy soil gifts delicious, delicate white asparagus in springtime. The Cimadolmo IGP asparagus are particularly sweet, and are best served with a hard boiled egg, as tradition dictates.
Their delicate taste also goes perfectly with Casatella Trevigiana DOP, a fresh and creamy Treviso cheese made from pasteurized cow's milk. Also perfect to nibble on with a glass of Prosecco.
Before heading back to Treviso, it's while making one last stop to Montello, one of the Treviso folk's favourite day trip destinations. At Montello you can enjoy a local speciality made with polenta and sopressa sausage.
The tasty treasures of the Treviso area never ending: Badoere IGP asparagus, Montasio DOP cheese, Taleggio DOP cheese, and many more delights await you on your next tour!