Veneto
2 days in Venice: the itinerary
All the charm of Venice in one weekend. What to see.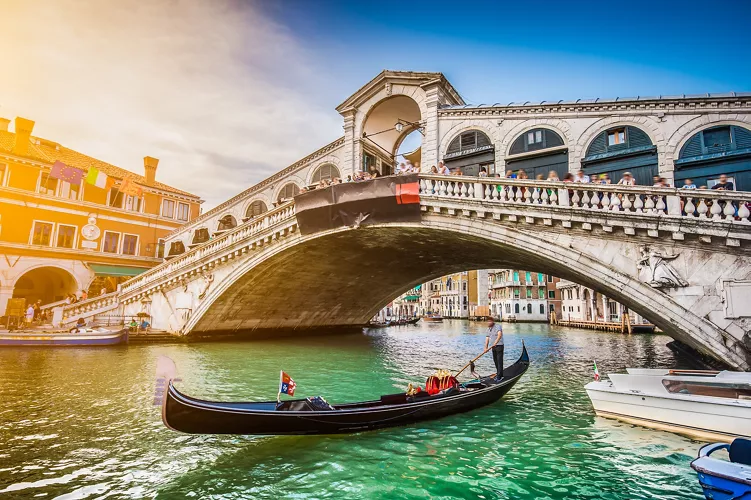 Now move on to the San Polo district, where the Rialto awaits you - the city's oldest bridge! Arrived there already? Open your eyes and admire the amazing, panoramic view over the Grand Canal. If you enjoy markets, don't miss the Rialto Market and breathe in the traditional Venetian folk atmosphere.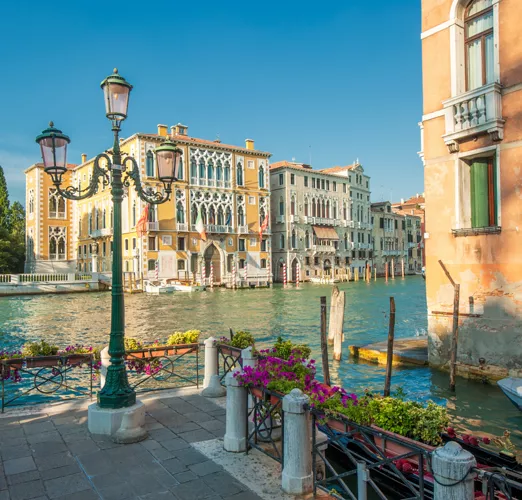 You can now stop and enjoy lunch in a typical restaurant: try home-made bigoli (thick spaghetti) or Venetian-style liver - two recipes well worth trying. After a coffee break, take the Vaporetto Line 1 along the Grand Canal, admiring the true beauty of Venice with its ancient buildings overlooking the water and the architecture that makes it such a unique city.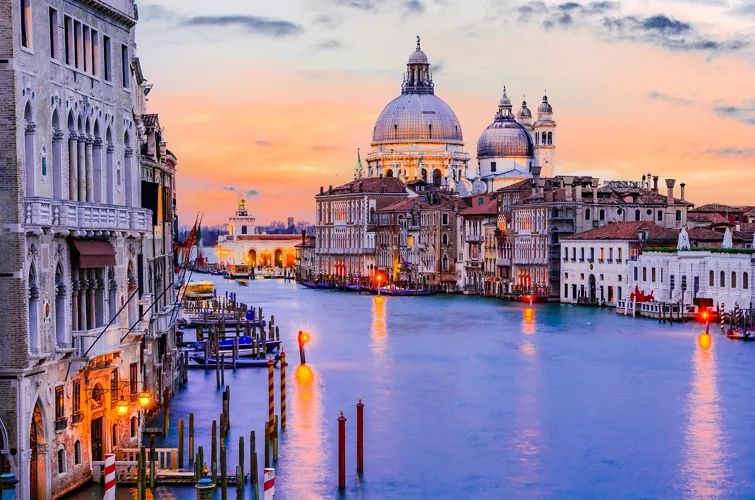 Get off at the Accademia stop and enjoy an afternoon of culture. The Accademia Galleries are home to a huge pictorial collection of Venetian art and a large collection of sculptures and drawings, including Leonardo da Vinci's Vitruvian Man. Enjoy losing your way in the streets of the Dorsoduro quarter, a university district and centre of cultural attraction. You will be astonished by the wonder of the Basilica of Santa Maria della Salute and its Baroque style.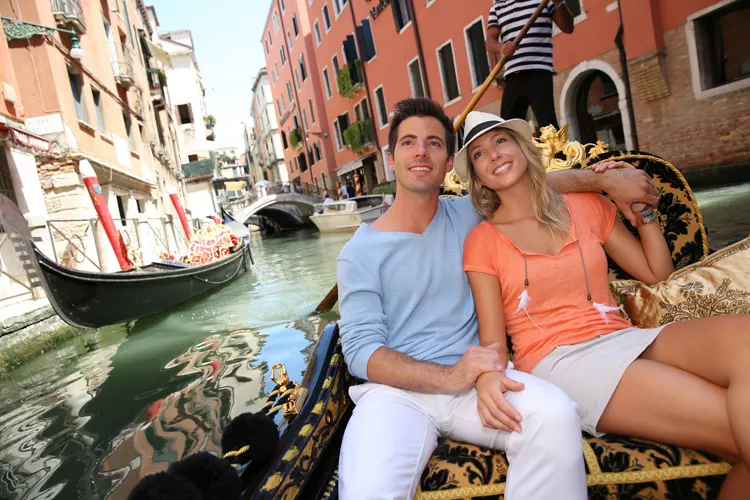 It is almost sunset and the best thing to do is certainly a gondola tour. A beautiful experience as Venice conquers you with its uniqueness. Get off between Dorsoduro and Cannaregio and find a bacaro, a small wine tavern and ask for spritz with cicchetti: typical, delicious appetizers! Venice is the queen of aperitif time - Happy Hour was invented right here and will not disappoint you! Follow this with dinner based on typical dishes and local wines - and remember that Cannaregio and San Polo are the districts with the most such taverns.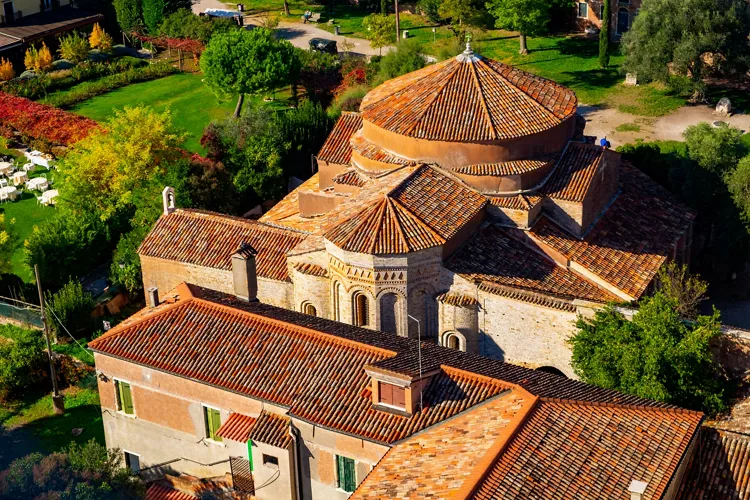 Get up early and explore the Venice Lagoon today with a trip to Torcello, Burano and Murano. Reach them by taking the Vaporetto LN Line at the Fondamenta Nuove or San Zaccaria stops.

The first stop-off is Torcello, an island with very few inhabitants where time seems to have come to a standstill. Visit the Basilica of Santa Maria dell'Assunta and its bell tower. From there is a breath-taking view from the top as far as Burano. Cross the Devil's Bridge - it has no parapet and is so named because legend suggests it was built in a single night by the Devil over a question of love.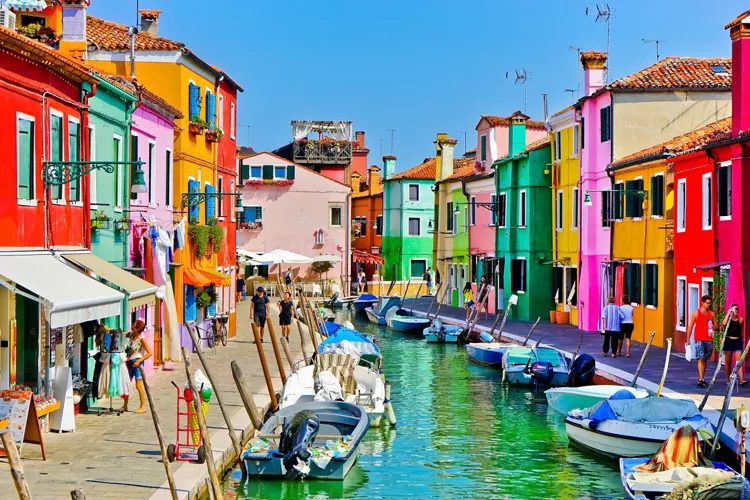 Take the Vaporetto LN Line again for the short trip to Burano: the island of a thousand colours. For lunch, choose a fish restaurant and ask to try gò risotto made with a typical Lagoon fish. This island is famous for handmade lace, colourful houses and a lively, welcoming atmosphere. Stop off at the Lace Museum in Piazza Galuppi and then visit the Church of San Martino Vescovo - home to several works of art including a canvas by Giambattista Tiepolo. Hint: the most evocative view of the colours of Burano can be admired from the Tre Ponti Bridge.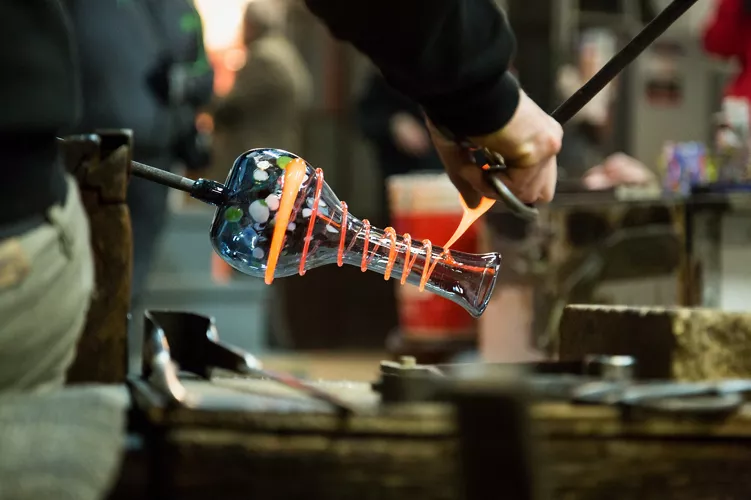 Take the Vaporetto again to Murano and immediately visit the Glass Museum. The island is renowned all over the world for its glass craftsmanship - and if you haven't yet bought any souvenirs, you still have time to find something unique here! Enter any of the shops or workshops found along your way and ask to see how glass blowing is done: an interesting, colourful spectacle that explains traditional local craftsmanship. Also visit the two Basilicas Santi Maria and Donato and Santa Maria degli Angeli: their magnificent geometries will convey positive energy and magical vibrations.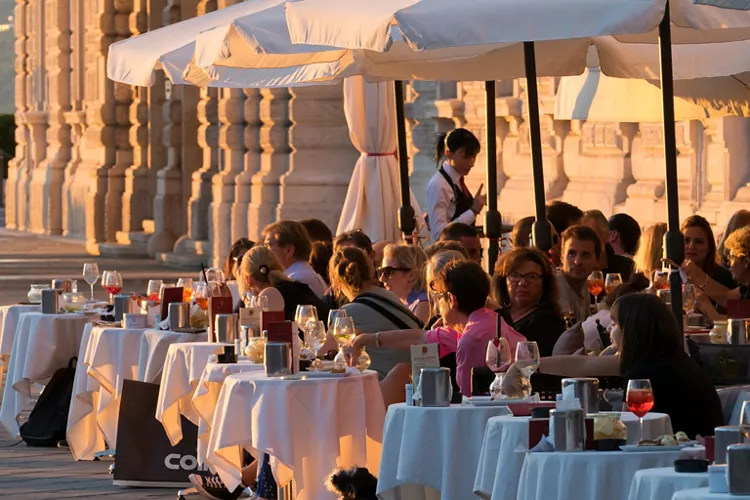 Ready to travel? Return to Venice and choose a small restaurant for a dinner at your arrival.