Lake Auronzo in the Dolomites is the ideal location for a break all year round
From Auronzo to Misurina by bicycle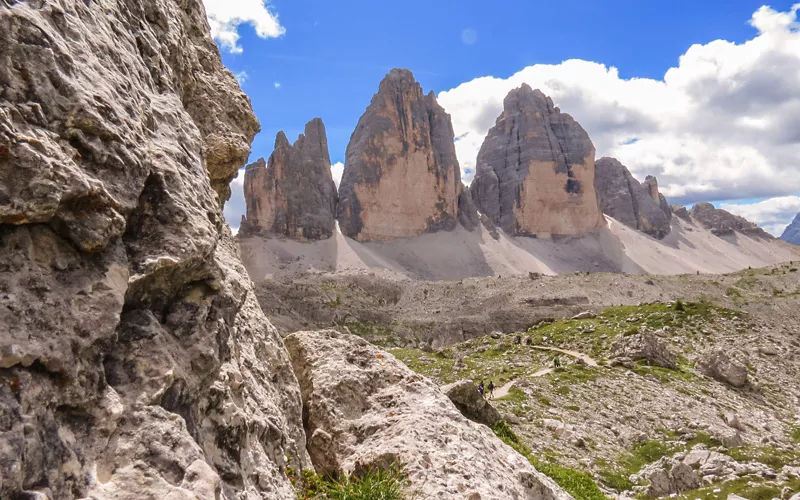 All the seasons are great for enjoying the beauty of the lake and the surrounding landscape. In the summer, for example, this part of Belluno is perfect for unplugging and immersing yourself in nature.
The perimeter of the lake is traversed almost in its entirety by a cycle/pedestrian path, which is excellent for both walking and mountain biking or horse riding. The track connects Auronzo with Misurina, another beautiful location at the foot of the Tre Cime di Lavaredo and another mountain group, the Cadini di Misurina.
The first section is very simple: it starts in Auronzo and arrives in Palùs San Marco: fifteen kilometres that are mostly flat and without significant fluctuations in altitude on both sides. 
Relaxation and nature at the Bosco Library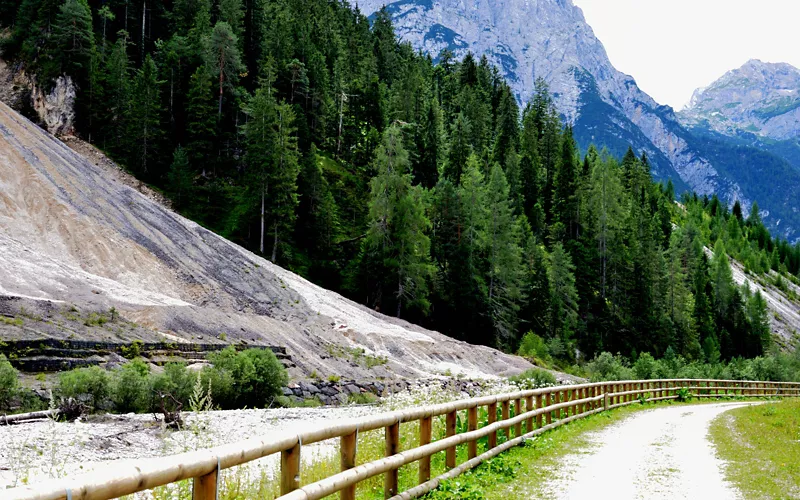 The second section, on the other hand, is ideal for sports lovers and e-bike enthusiasts. If this sounds like your thing, hop on your bike early in the morning and follow the route to Misurina: you won't regret it.
The most picturesque stretch runs through the Riserva Naturale Orientata di Somadida, a protected area covering 1,676 hectares. During your excursion, stop for a visit in the nature museum along the way, or choose to read a book in the Bosco Library, a small hut housing nature-themed volumes. 
Canoeing in the crystal-clear waters of the lake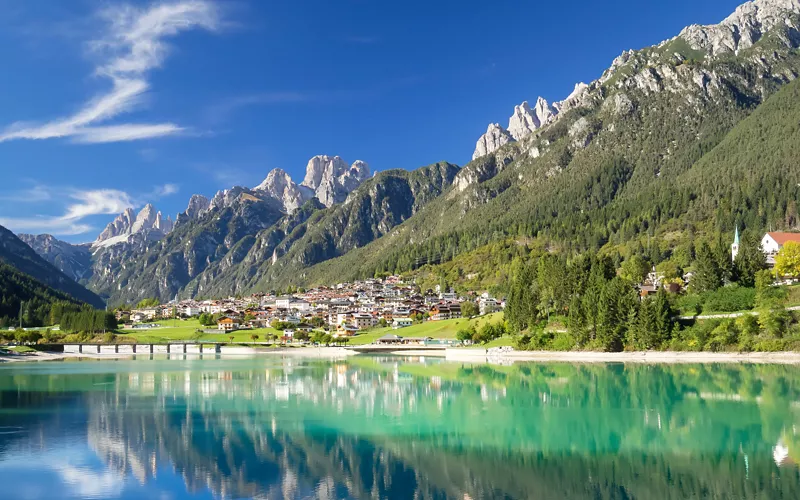 Lake Auronzo is also an ideal destination for canoeing and dragon boating in a twenty-seater canoe with a dragon-head front. Over the years, numerous competitions have been hosted on this lake at national and international level.
Fear not, however, if you are not a professional rower: in the summer you can also hire a canoe on Lake Auronzo. If you haven't tried canoeing before and want to give it a go, why not contact the local canoe school?
Skiing on Monte Agudo in winter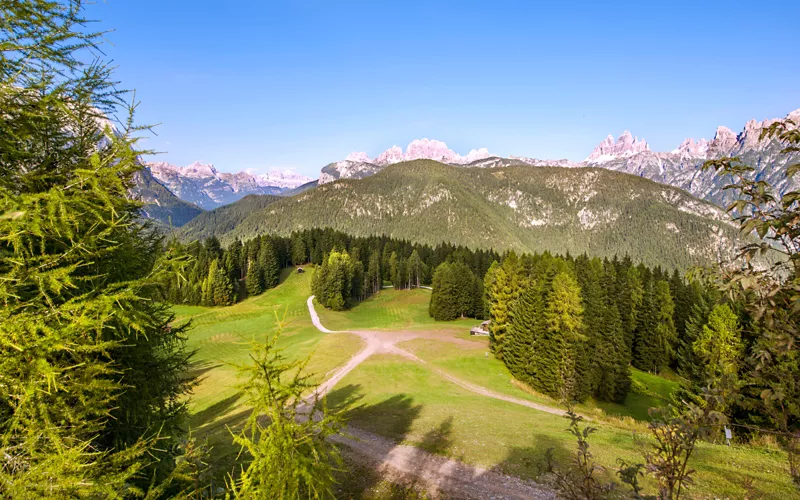 If you are planning a holiday on Lake Auronzo, winter is no less beautiful a time to go than summer. As we are in the Dolomites, skiing and other snow activities naturally cannot be missed.
The  closest ski resort to the lake is on Monte Agudo, an area with nearly twenty kilometres of slopes and two ski lifts.
There is never a shortage of snow here, and there is something for everyone: from children, who can learn with their peers, to experts. If you are an experienced skier, there is also a recently opened Black Slope. What is important is to be careful. Have fun!
Find out more
https://auronzomisurina.it/en/