Holidays in the Veneto Region: skiing, taste and relaxation
Garda: not far from snow-clad slopes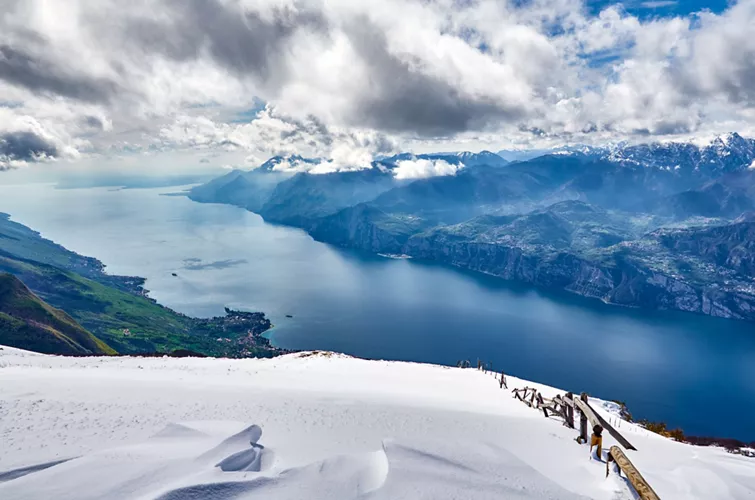 If you are planning a holiday that includes days of skiing in close contact with nature but some of your companions are not exactly comfy with skis and the like, why not think about a vacation on Lake Garda. Choosing Malcesine as your base, you will discover the shores of Italy's largest lake where you can enjoy days of shopping and relaxation in a truly charming atmosphere; from here, take the easy-going Malcesine-Monte Baldo cable car to find yourself one step from heaven on enchanting snow-covered slopes where you can relax in the sun admiring Lake Garda's unique panorama. Skiing with a lake view is the added value of Monte Baldo - which also has attractions for kids, since a Big Air Bag has been set up to try out daring snowboard stunts. The mountains certainly whet the appetite and even in terms of gastronomy the ski area overlooking Lake Garda will amaze you with a great variety of dining ideas - from high-level restaurants where you can immerse yourself in mountain flavours taking all the time you need, to kiosks, bars, self-service places and diners if you don't want to take your skis off... And if you love snowshoes or want to try this experience, there are treks even towards Madonna della Corona or the Hermitage of San Benigno ensuring breath-taking views.
Asiago: skiing with taste!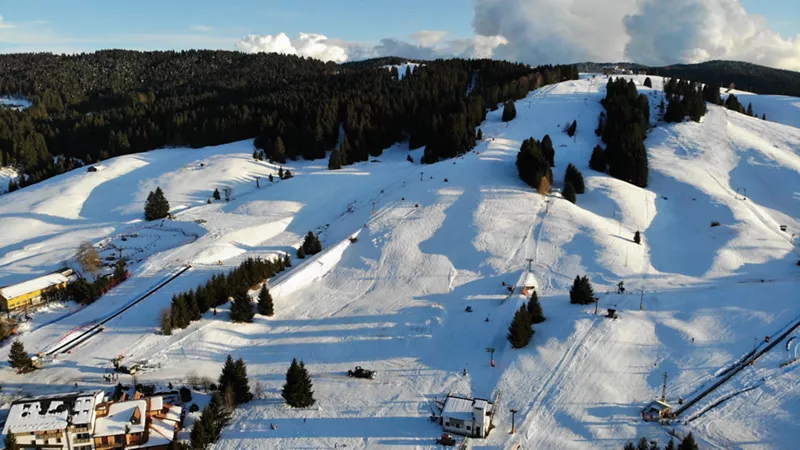 Renowned as the paradise of cross-country skiers, when winter covers meadows, woods and valleys in snow then Asiago, set between peaks ranging between 1000 and 2000 metres above sea level, welcomes guests with 500 km of slopes and six specialist centres for Nordic skiing. Naturally enough, you will also find facilities for downhill skiing and slopes for snowboarding or "vintage" telemark, which has become popular again in recent years. After straining your muscles on skis or in other ways, you can then treat yourself to an experience of the past to rediscover relaxation and adventure: choose between an excursion on horseback or a dog sled ride. These customary means of transport in high altitude mountains create an indissoluble bond between people and animals - and hereabouts have even managed to resist the inevitable advance of technology in everyday life. This is a genuine experience: getting to know something unthinkable for city folk and not a mere attraction packaged for tourists. Suffice it to say that in some cases you may even ride on the same sled that travelled from one of the alpine farms all over the pasture grazing areas to take milk processed into butter or cheese in the dairies in and around Asiago. The many delicacies typical of these parts naturally include Asiago PDO sweet cheese appreciated all over the world served alone after various ageing periods or used creatively by top chefs.
Find out more: asiago.to - Asiago