VENETO
Veneto, the thrill of flying over mountains and cities of art, taking off from the Monte Grappa massif
Monte Grappa, a soaring paradise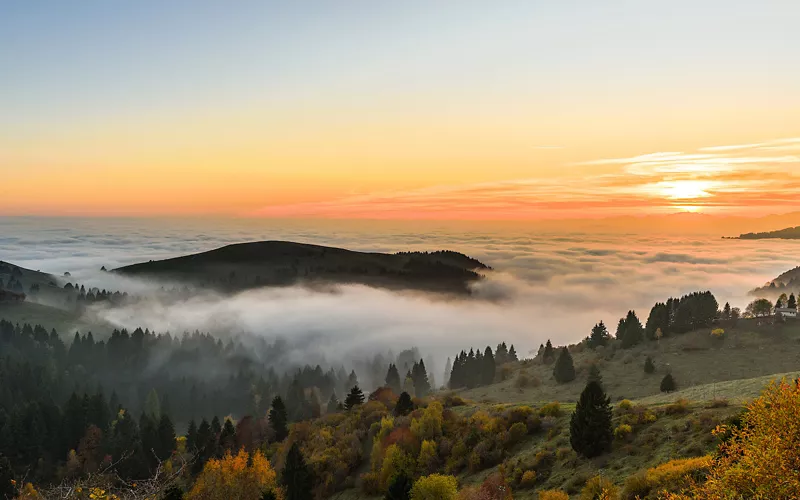 It is no coincidence that the area is home to dozens of flying schools and centres. Every year, thousands of pilots, mostly from northern and eastern Europe, flock to the slopes of Monte Grappa, attracted by its high level of 'flyability'. Indeed, it is possible to take off from here almost every day of the year, except on the rare occasions when the imposing mass of the Grappa Massif is unable to shelter aircraft from the wind blowing from the north, or on days of heavy rainfall. 
Generally speaking, the air conditions allow for perfect flights, both for those who are just learning, and for those who are already experts and wish to try their hand at longer flights, which can be up to 200 kilometres.
The thrill of tandem flying on a two-seater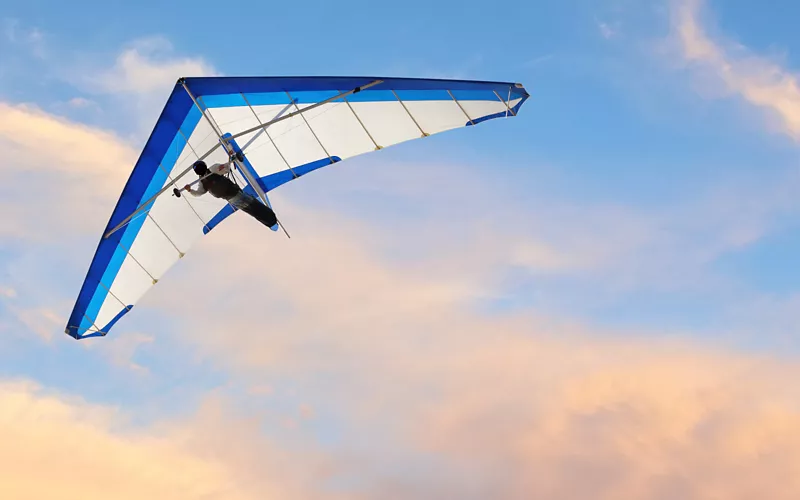 You don't fool around with currents, and hang gliding is a craft that requires a great deal of pilot training. 
If you are inexperienced and yet have the desire to experience this thrilling feeling, you can try a tandem flight on a tandem hang glider, under safe conditions and under the guidance of an experienced pilot. 
In a one-hour preparatory meeting, technicians and instructors will get you up to speed with the flight, instructing you on all the measures and rules to be observed, and then you will be all set to take off next to the pilot, once you are kitted out and secured in the craft.
To undertake a tandem flight, you don't need any special requirements, just good health, a pair of trainers or hiking boots, and suitable clothing to withstand the temperatures at altitude, depending on the season. 
It can be a unique opportunity to experience the exhilaration of peace and solitude, carried along by the currents and surrounded by the blue sky, and also an experience to share with friends.
If you book in one of the affiliated facilities, you can also organise group flights.
Upon request, the pilots will take photos and videos during your flight, giving you a memory to cherish forever.
All the pleasures of heaven and earth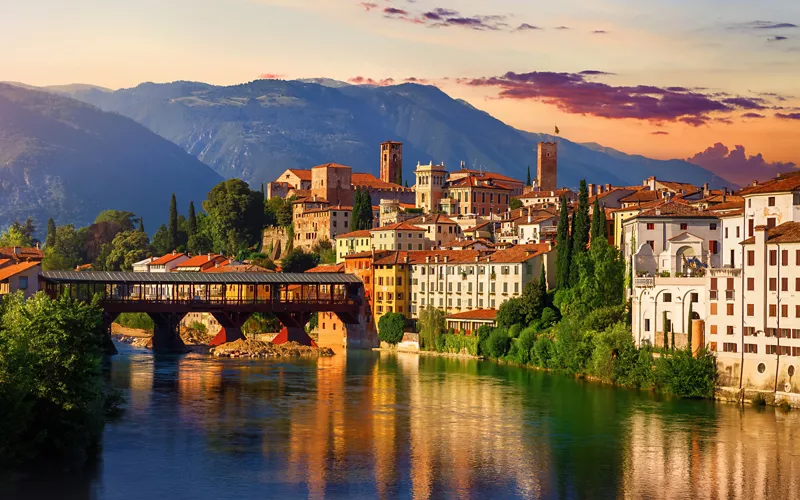 Once you have put your feet back firmly on the ground, all that remains for you to do is to explore the area, amidst treasures of art, food and wine. 
Monte Grappa and the Pedemontana veneta area offer natural and river parks, the so-called "walled cities" such as Bassano del Grappa, Marostica and Asolo, the works of artists such as Canova and Palladio, and the experience of sampling the many typical products, from the asparagus of Bassano del Grappa to the cherries of Marostica, and the prosecco of the Asolo hills.