VENETO
Cortina d'Ampezzo: Queen of the Snow
A skiing paradise in the amazing setting of the Dolomites - a UNESCO World Heritage Site - Cortina in winter has something exciting for everyone, embracing winter sports with world-class events and a unique style.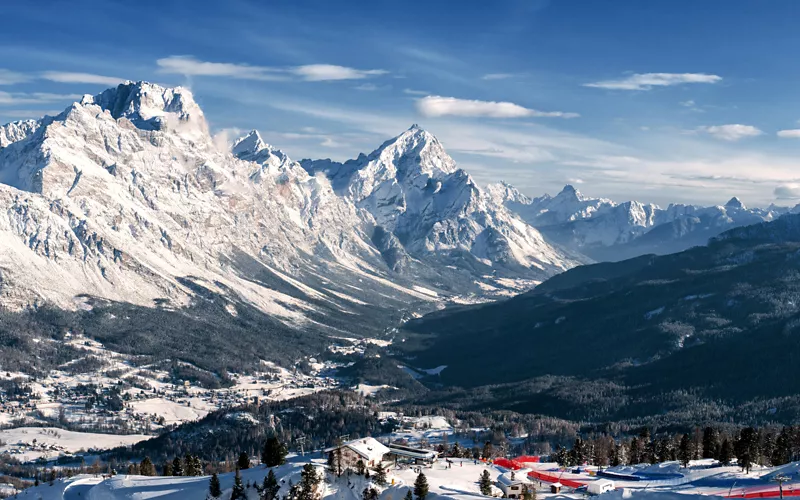 The Ampezzo offer dedicated to snow includes facilities for every winter discipline of varying levels of difficulty, slopes and services capable of satisfying the most demanding sportsmen and women, also thanks to snowmaking. Every year the world's skiing elite gather in Cortina, which hosts world-class sporting events and will be the site of the 2026 Winter Olympics. Snow in all its nuances, but Cortina is also much more: wellness, culture, tradition, charm. In fact, the pearl of the Dolomites has always been a destination for the international jet set, with celebrities from all over the world spending days of holiday, sport and taste here. At the table, the Ampezzo tradition conquers guests with typical recipes and characteristic dishes such as spätzle, barley soup, goulash, buckwheat cake, to name but a few. So let's discover some experiences in the snow in Cortina with or without skis on...
Skiing in Cortina: when snow meets high-tech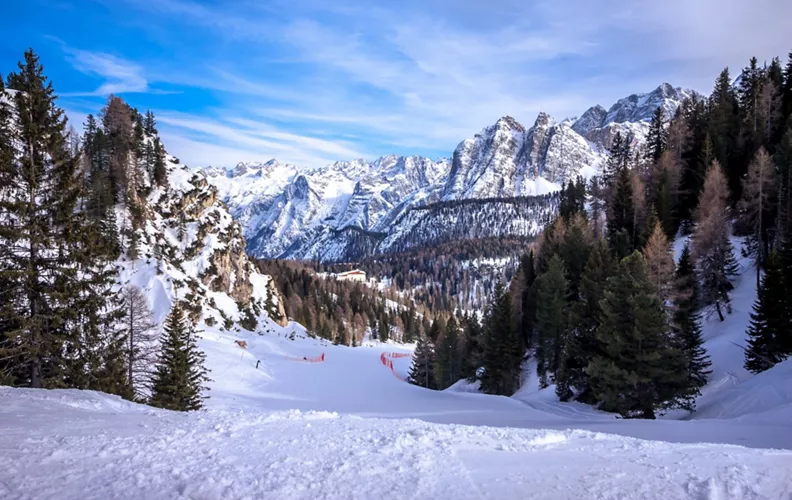 That's for sure! You will be able tell everyone that you had a go at the slopes where champions will compete during the 2026 Milan-Cortina Winter Olympics. Provided, of course, that your skiing skills are such that you can appreciate and especially enjoy to the full skiing over more than 1200 km of slopes included in the Dolomiti Superski circuit. Because the Dolomites have so much to offer: 16 high-tech skiing areas (including artificial snow ensuring slopes are always in top condition) with modern, safe and fast lifts in a fairy tale setting protected as a UNESCO World Heritage Site. Otherwise, you can learn skiing in complete safety from scratch or improve your technique thanks to the wide-ranging offering of Ski Schools and qualified instructors, on the slopes of Cortina - among the finest in the Dolomites.
Snowshoeing in Cortina: when snow is slow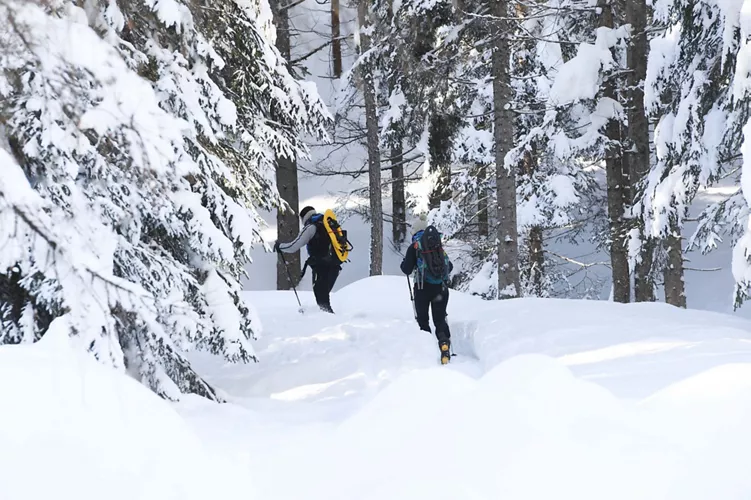 This is unquestionably an experience for everyone: a walk in the woods - or rather, a snowshoe trek - lasting about one and a half hours starting from the parking area in front of the Cortina Municipal Swimming Pool accompanying as far as the Mietres Mountain Refuge. The route is surrounded by woods with startling mountains forming the backdrop - as is truly the case everywhere in the Ampezzo Valley. On arriving at the at the refuge, you will have the chance (prior booking required) to immerse yourself in a characteristic barrel tub with hot water on the sun-kissed terrace until evening or enjoy a Finnish sauna. The added value no one can book in advance? Living this experience immediately after a fine snowfall.
Snowboard in Cortina: when snow is fantasy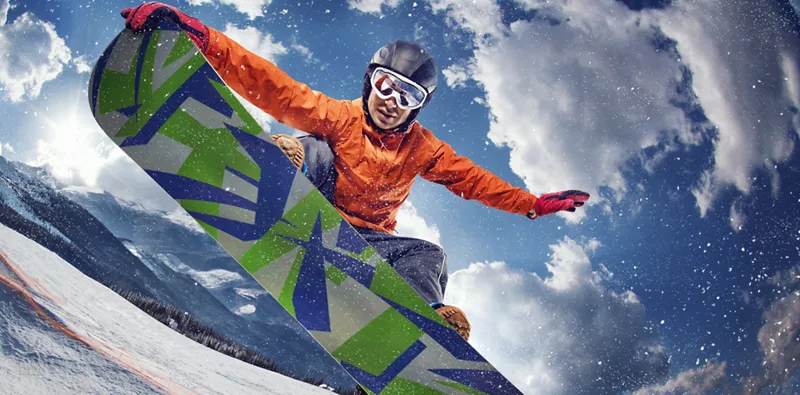 Snowboard enthusiasts will also find many opportunities for fun at the Court of the Queen of the Dolomites!
The slopes at Pocol are unquestionably ideal for beginners, while the 5 Torri and Lagazuoi areas are perfect for more expert snowboarders already able to tackle breath-taking jumps and descents.
If, on the other hand, you simply enjoy watching snowboarding events, don't miss the Snowboard World Cup at night on the slopes at Faloria, by now a fixed appointment scheduled in Cortina since 2015.
Skating in Cortina: when snow is elegance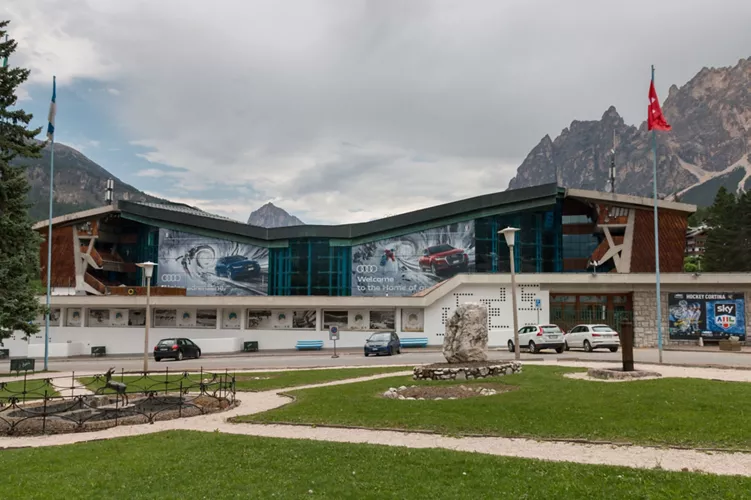 Tired of skiing? Why not swap your skis for a fine pair of ice skates and throw yourself on to the skating rink that is operational in winter and summer alike. Here you can skate as you please or learn the art of discipline with qualified instructors. Built in 1956 for the Cortina Winter Olympics, the Olympic Ice Stadium today is an indoor facility offering various services, including an equipment rental point, bar, solarium and a baby park.
Dog sledding in Cortina: when snow is adventure
Set in a wonderful natural basin, the Peziè de Parù Alpine Farm in Pocol - a village just few minutes from Cortina - after an initial theoretical driving lesson, preparation of the "vehicle" and information about their behaviour, you can enjoy an exciting excursion over the snow of about 30 minutes driving a sled pulled by dogs. Otherwise impossible to reach scenarios will open up in front of your eyes where you can enjoy the magnificent peaks of the Dolomite from unique points of view.