PDO and PGI specialities of Tuscany
Eating in Tuscany is one of the pleasures you should indulge in whenever you get the chance
PDO extra virgin olive oil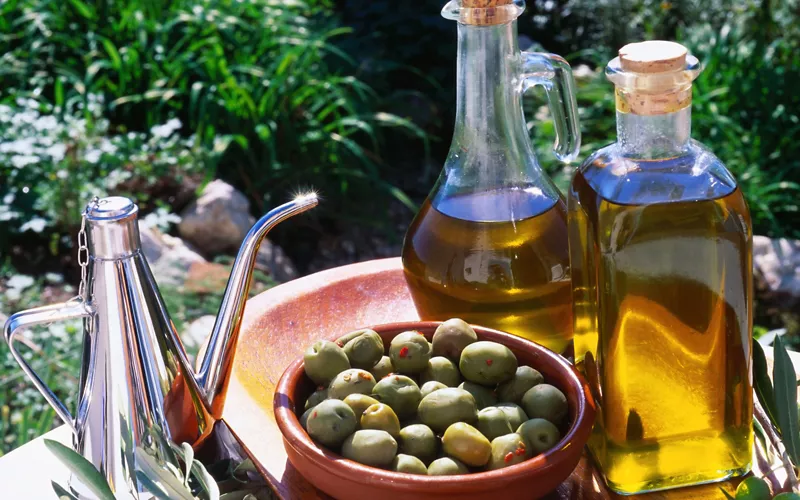 Unsalted bread and a drizzle of olive oil, a real must in Tuscany. So we have compiled a little guide to help you find the oil that will best complement the bruschetta of your dreams.
Chianti Classico PDO extra virgin olive oil is produced in the same area as Chianti Classico wine. With its fruity aroma and slightly bitter and spicy flavour, it works well when added raw to flavour soups, grilled meats and vegetables.
Terre di Siena PDO comes from certain varieties of olives grown in the Siena area. Thanks to its markedly fruity taste with spicy notes and slight hints of bitterness, it is perfect for bruschetta; it is also excellent when drizzled raw on salads and soups. Alternatively, opt for the slightly more pungent flavour of Lucca PDO.
Finally, there is Seggiano PDO extra virgin olive oil, from an area on the slopes of Mount Amiata, which enhances fish dishes. Those who have tried it to prepare mayonnaise will never go back to anything else.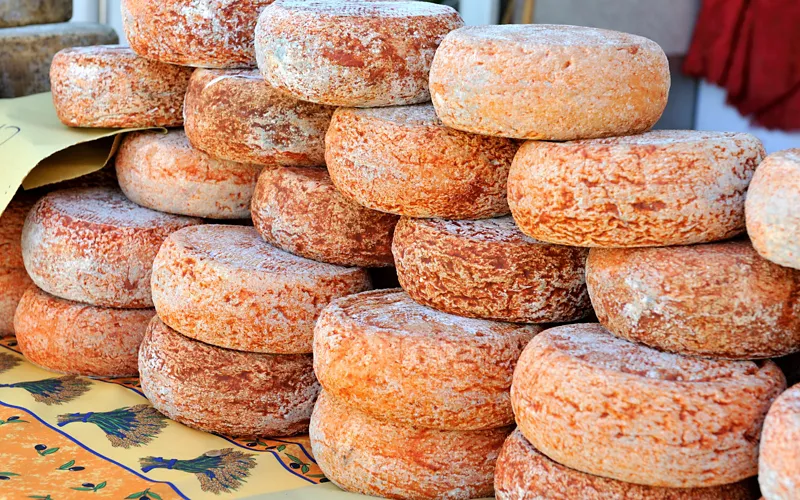 Perfect from morning to night, a snack of Tuscan cheese will have you making peace with the world. Among Tuscan cheeses, there are three PDO labels: Pecorino Toscano PDO, otherwise known as cacio, is the traditional cheese produced throughout Tuscany and in some neighbouring municipalities.
Pecorino delle Balze Volterrane PDO, with its very special flavour, is produced with raw sheep's milk and vegetable rennet obtained from the flowers of wild thistle, processed exclusively in the territory of five towns (Volterra, Pomarance, Montecatini Val di Cecina, Castelnuovo Val di Cecina, Monteverdi).
Finally, Pecorino Romano PDO, which is produced not only in Lazio and Sardinia but also in the province of Grosseto. Depending on its maturity, it goes from being an excellent second course to an exquisite treat to grate over first courses.
Ham and charcuterie for connoisseurs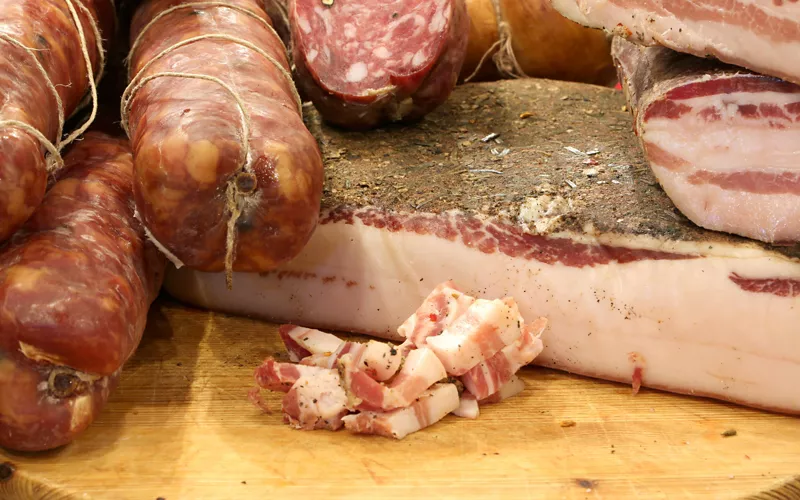 For cured meats, Tuscany has a real primacy, at least in our hearts. It boasts Prosciutto Toscano PDO, with its particularly savoury and aromatic flavour, and Salamini Italiani alla Cacciatora PDO, also known as Cacciatorini.
Among the PGI products, we find the famous Lardo di Colonnata, seasoned with salt, spices and aromatic herbs in basins obtained from blocks of local marble; Finocchiona PGI, a soft salami seasoned with fennel flowers or seeds, which make it particularly fragrant; Mortadella di Prato PGI, produced with the addition of alchermes – also called Medici liqueur, because it was especially appreciated by the famous Florentine family – as well as the classic Mortadella di Bologna PGI.                               
Excellent quality, from meats to saffron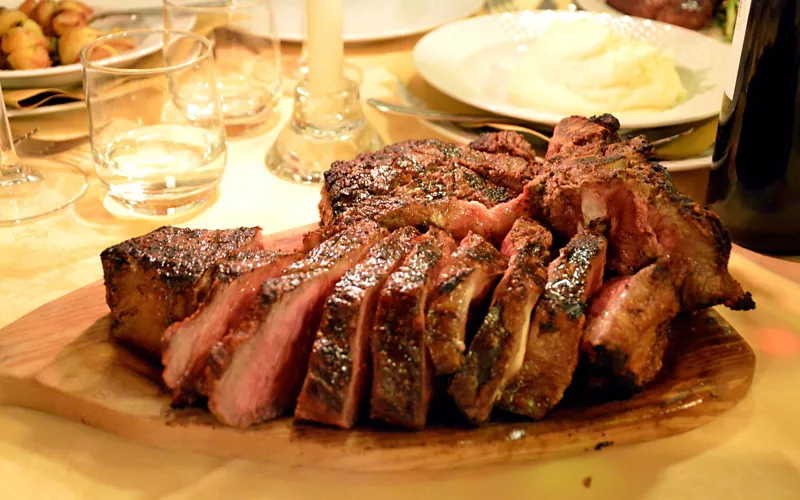 Most people will remember the funeral of the Fiorentina steak held by butcher Dario Cecchini during the "mad cow" health emergency. But the butcher's shop does not live on the Chianina breed alone. The most prized meats from Tuscan farms are Agnello del Centro Italia PGI lamb and the Cinta Senese PDO, a specific breed of pig reared in a semi-wild state and fed only with local products. It is particularly tasty and suitable for the production of cured meats.
Tuscan flavours par excellence also include Pane Toscano PDO, Tuscan bread without salt; Lunigiana PDO acacia and chestnut honey; Fungo di Borgotaro PDO mushroom from the province of Parma, which can also be picked in a neighbouring area of the province of Massa Carrara; Farro della Garfagnana PGI, spelt ideal in soups; Sorana PGI beans, grown in the Pescia (PT) area; San Gimignano Saffron PDO, meticulously hand-processed to preserve its purity; Monte Amiata PGI and Mugello PGI chestnuts, as well as Farina di Castagna della Lunigiana and Farina di Neccio della Garfagnana, flour obtained by milling local dried chestnuts, and Marrone di Caprese Michelangelo chestnut, all PDO.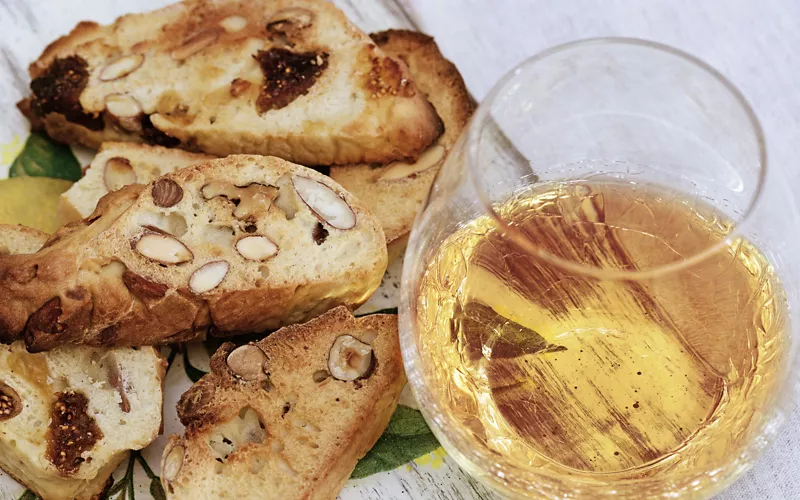 Last but not least, Tuscany also boasts typical sweets with a very ancient tradition, which is why they are so interesting to discover: everyone loves Cantucci Toscani PGI, dry biscuits with almonds to be dipped in Vin Santo, the very soft Ricciarelli di Siena PGI, made with almond paste and covered with icing sugar, and Panforte di Siena PGI, a mixture of nuts, candied fruit, honey and spices of medieval origin, well-known and much in demand in the European courts of the Renaissance.