Tuscany
In Tuscany, food and travelling go hand in hand
In search of wine, oil and full-on flavour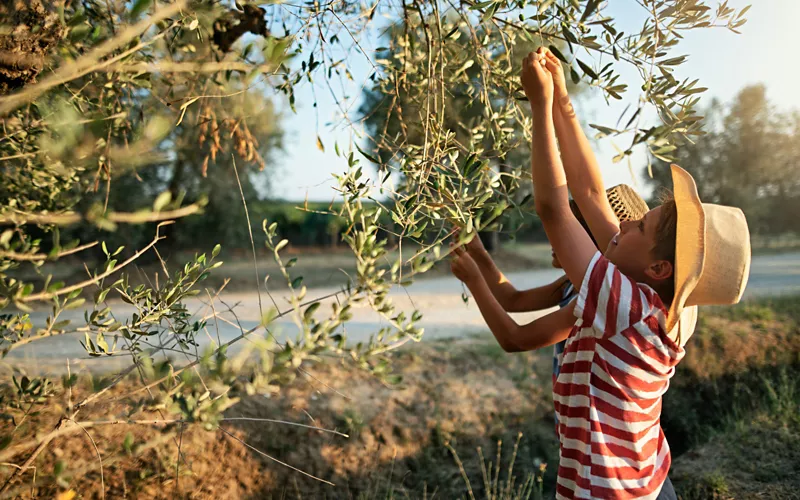 Every road in Tuscany leads to deliciousness. To learn the secrets of great food, which in this region is rooted in tradition, the Wine Roads of the Federation of Wine Roads of Tuscany are the way to go.

Wandering among vineyards that decorate the pristine Tuscan countryside, you can lose yourself among the imposing plants that populate the olive groves, being enchanted by the poetry and modernity of the area's wine cellars and moved by the magical vegetable gardens and native crops.
An tailor-made itinerary just for you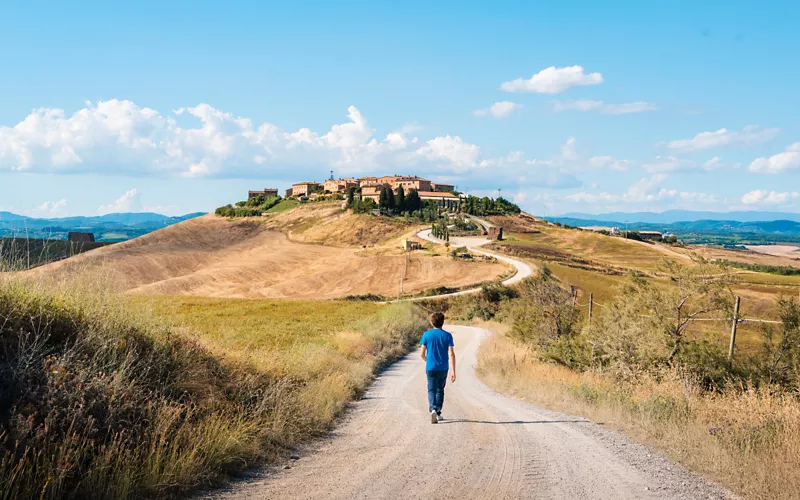 Everyone can forge their own path along this thematic route. Travellers who love landscapes, for example, can admire forests, the sea, hills and historic villages. Everywhere you go bursts with colours, predominantly green, blue and gold.

In the end, however, it will be practically impossible not to be tempted by the talent displayed by the local kitchens.
Tuscany has many local products that tell the story of the environment and the region's centuries-old history better than words ever could, boasting 16 PDOs and 15 PGIs. Encapsulating the region's great predisposition for making award-winning wines, the Wine Roads offer an ideal route that winds its way among castles, palaces, works of art and illustrious personalities.
The land of the Medici: wine cellars and olive oil mills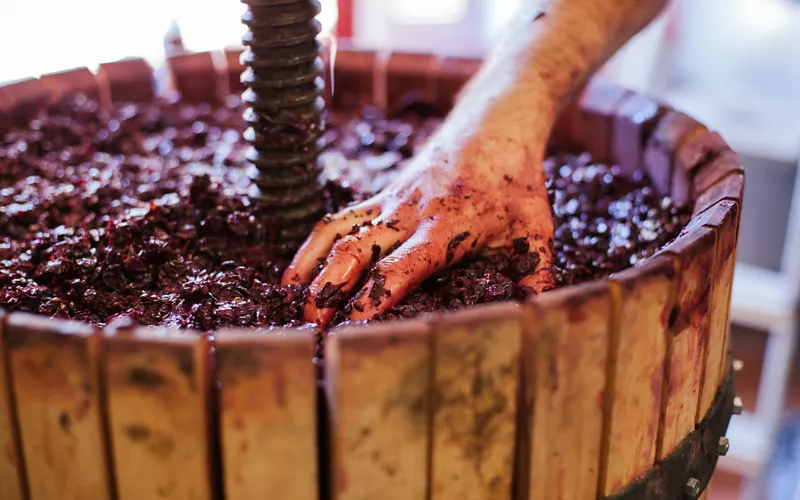 The Wine Roads therefore represent a fascinating route that offers you a less touristy understanding of the area while allowing you to discover the villas and farmhouses and taste the best labels.

Along the route, you can see for yourself where and how the most renowned grapes are grown, learn all about the production techniques, and taste local products directly on the farms.
Then we come to the vineyards: from those of the Colli di Candia and Lunigiana to those of Montecarlo, from the reds of the Chianti Classico road to the Strada dell'Olio Monti Pisani. The landscapes and the characteristics of the wines are ever changing, but the soul of the region remains the same.