Tuscany: cycling around Siena between wines and spas
The spectacular countryside around Siena, in Tuscany, offers slow rides immersed in nature with the bouquet of wines and truffles, natural spas and very old villages still pervaded by the presence of the ancient Etruscans. Here are five essential itineraries for a truly complete sensory experience. These enchanting landscapes will also welcome stages of the Giro d'Italia 2021.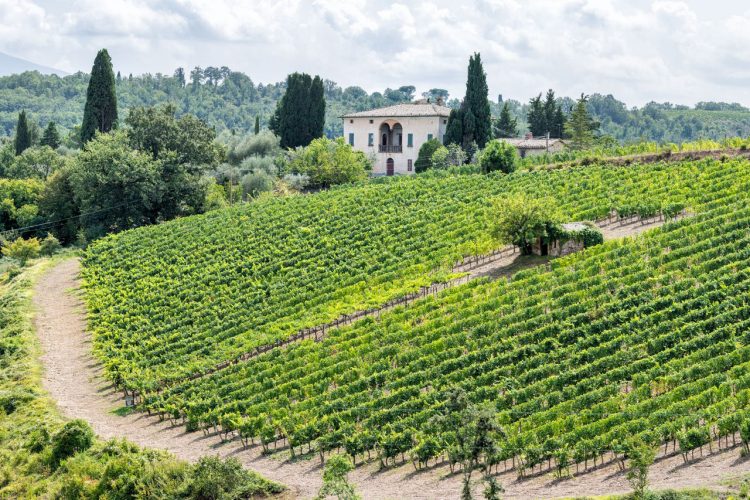 2. Crossing the Val d'Orcia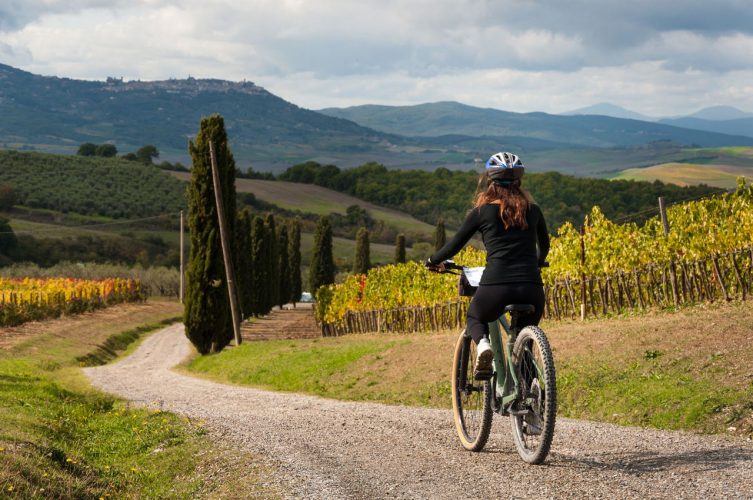 This route - characterised by numerous natural spas set amidst the greenest Tuscan countryside - starts off from Castiglione d'Orcia and then winds its way through the evocative landscapes of the Val d'Orcia. Above all, don't miss Bagno Vignoni, with its scenic outdoor thermal basin occupying the entire central square, and Bagni San Filippo with waterfalls and open-air thermal pools free for everyone to enjoy. Yet panoramic roads also lead to evocative suggestive villages such as Radicofani and Campiglia d'Orcia, facing the Cetona and Amiata mountains with enormous views. It is a challenging route recommended for expert cyclists - but is definitely worth it!
Find out more: https://www.visittuscany.com/it/itinerari/la-traversata-della-val-dorcia-su-due-ruote/
https://www.visittuscany.com/en/itineraries/exploring-the-val-dorcia-on-two-wheels/
3. In the footsteps of the Etruscans in Val di Merse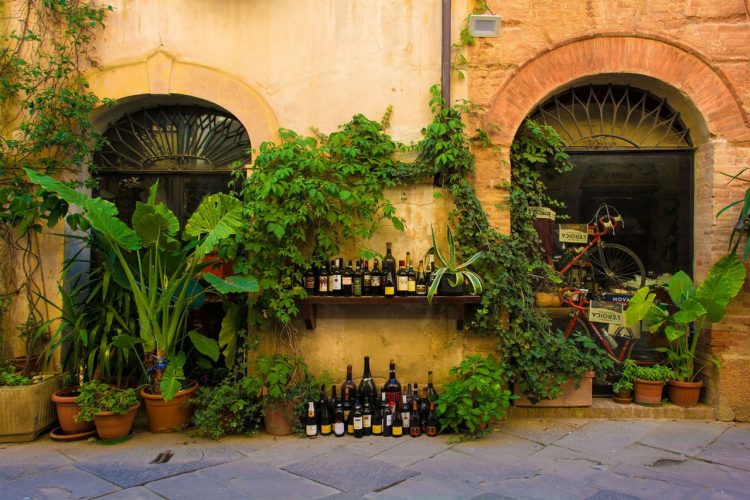 A circular itinerary dedicated to the Etruscan civilization that begins and ends in the tiny, fortified village of Murlo, the ancient centre of the historical lineage: here, the Antiquarium di Poggio Civitate Archaeological Museum in the Bishop's Palace is home to precious relics brought to light by excavations in the surrounding hills. Cycling along the Val di Merse past ancient mines, the impervious gorge and ravines of the Crevole torrent and the historic village of La Befa, the up and down route along paved and unpaved roads is ideal for mountain bikes. The last stretch leads to the picturesque landscape of the Crete Senesi, where the fortress of Castelnuovo Tancredi and the ancient village of Buonconvento are well worth visiting.
Find out more:  https://www.visittuscany.com/it/itinerari/sulle-tracce-degli-etruschi-in-val-di-merse/ 
https://www.visittuscany.com/en/itineraries/cycling-in-the-merse-valley/
4. Amidst unspoilt nature from Pienza to Montepulciano
A delightful itinerary in the Val d'Orcia ideal even for families, cycling among places of immense historical and artistic value and countryside perfumed by famous local wines. We set off from Pienza, a lovely Renaissance town well worth a visit to its historic centre (UNESCO World Heritage Site). The centre of Montepulciano, bordering with Valdichiana, is also noteworthy: here, in addition to the Duomo and the Torre del Palazzo Comunale, visitors simply must go down into the ancient, evocative underground cellars to taste Nobile di Montepulciano, a DOCG red wine typical of the area. Nor should you miss the climb up to Monticchiello, one of the most characteristic small villages in stone in Val d'Orcia.
Find out more: https://www.visittuscany.com/it/itinerari/nella-natura-incontaminata-da-pienza-a-montepulciano/ 
https://www.visittuscany.com/en/itineraries/unspoiled-landscape-pienza-montepulciano/