Tuscany
Tuscany: land of excellent wines and local dishes
Bordatino with black cabbage and the Val di Cornia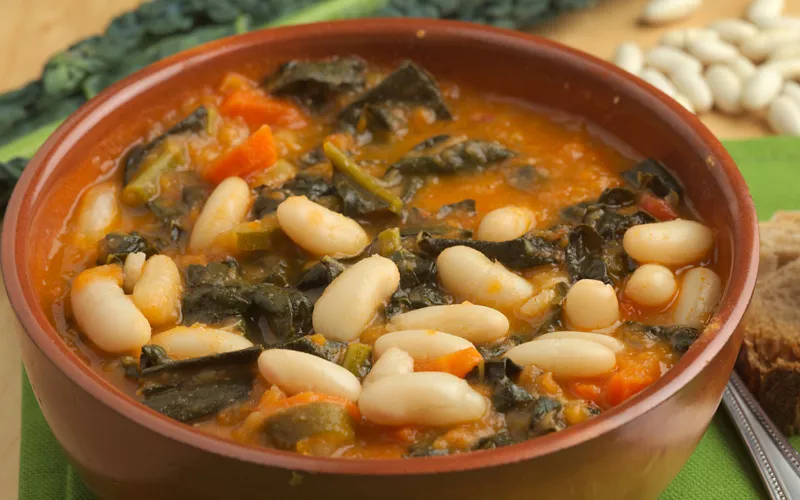 Let's sit down at the table and start enjoying this soup, prepared with yellow flour typical of the Pisa and Livorno areas.
The origins of black cabbage bordatino are seafood and it used to be made with buckwheat flour, cooked in fish broth. Hence  the name, precisely because it was served on board a fisherman's ships. With maize flour, the recipe was modified and has several variations.
The dish, typical of peasant cuisine, also includes beans and black cabbage and is nutritious and tasty. The meal can be accompanied by a Val di Cornia white DOC, linked to the area between Pisa and Livorno.
Its reference grape varieties are Viognier, Ansonica, Malvasia, Trebbiano and Vermentino. The choice is one of contrast, because the bitter taste of the bordatino is combined with the softness of this drink. 
Gnudi with ricotta and spinach and Vernaccia di San Gimignano DOCG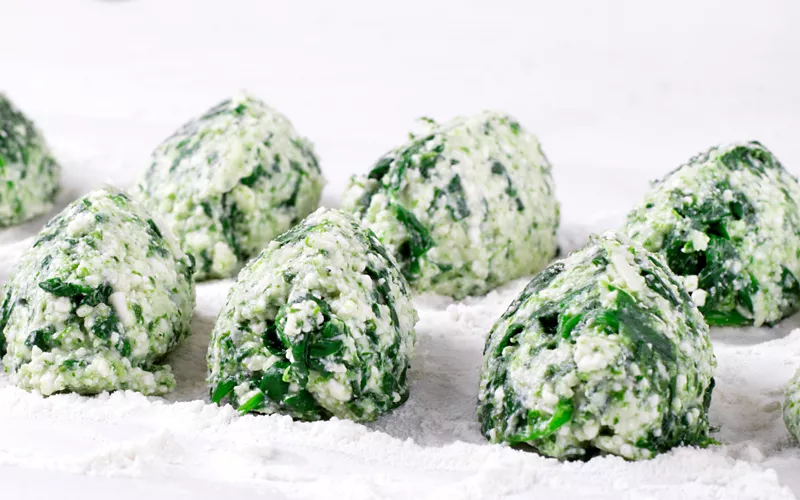 If you go to the Mugello area, you will immediately hear about gnudi. In this beautiful area of Tuscany, tortelli without dough around them, hence the term "nudi" [italian for "naked"], are prepared with ricotta, spinach, eggs and herbs. They are served with butter, sage and grated cheese or sometimes with meat sauce. It is a hearty but delicate dish that is part of the local rustic cuisine.
Vernaccia di San Gimignano DOCG can be associated with this proposal for a very specific reason: the unctuousness of butter and cheese should be accompanied by a white wine with good acidity, creating a perfect contrast. 
Pappa col pomodoro and Carmignano DOCG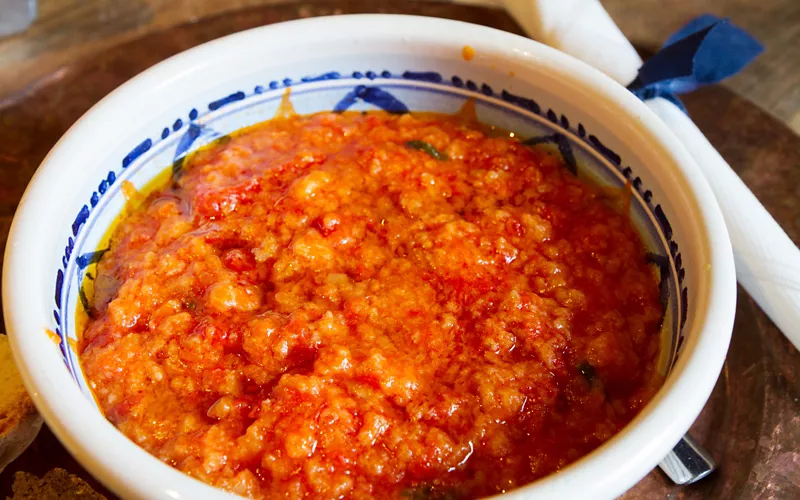 Pappa col pomodoro is another Tuscan symbol, especially when summer arrives, although this traditional peasant dish is just as good in winter, to be enjoyed as a soup.
If you have never tried it, you will rediscover the great taste of its simple ingredients: in addition to tomato sauce, it is prepared with stale bread, extra virgin olive oil and basil.
In this case, you can uncork a bottle of Carmignano DOCG, which balances the acidity of the preparation. The wine is linked to the Prato hills so dear to Cosimo III de' Medici in the early 18th century. 
Peposo dell'Impruneta and Chianti Rufina DOCG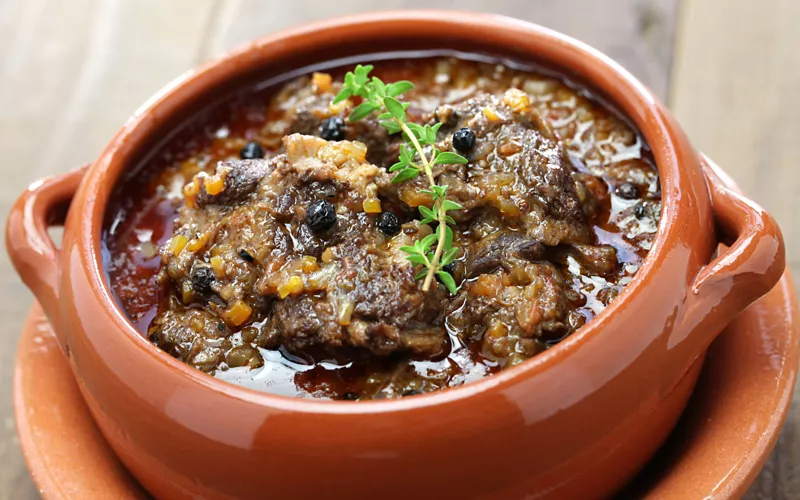 This delicious stew is mainly brought to the table in the Florence area and is associated with a curious legend.
It is said that the origin of Peposo dell'Impruneta is due to the workers in the kiln at Brunelleschi's dome construction site. They would cook the meat in Tuscan wine for hours to soften it and then season it with pepper. The firing took place in the terracotta of Impruneta, a locality in the Florentine hills, hence the name.
It is not a classic main course, because the Chianti wine in which it is immersed makes it very soft and with an unmistakable spicy taste.
The perfect wine to accompany it, in this case Chianti Rufina, enjoy it and you will not regret it. 
Elba's schiaccia briaca and Aleatico passito DOCG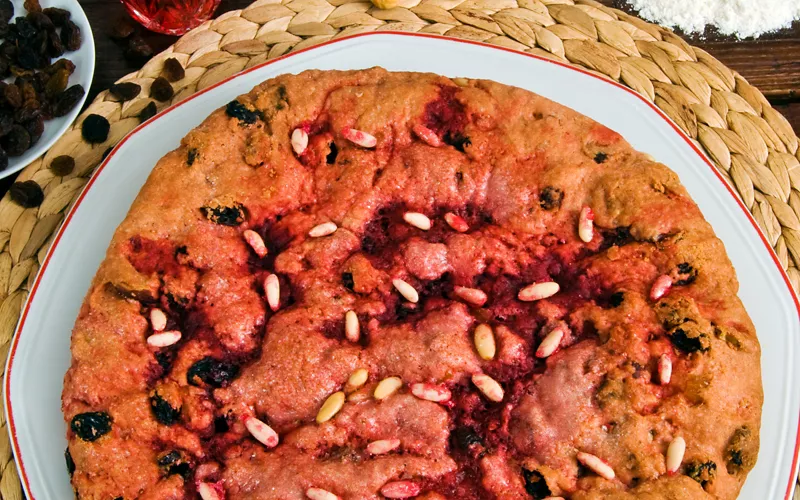 This is a lightly leavened Christmas cake with walnuts and sultanas, typical of the Tuscan archipelago of Elba Island. In the beginning the schiaccia briaca of Elba was just a sweet focaccia, today no yeast is used and a dough is prepared with extra virgin olive oil, flour, dried fruit and wine, Aleatico to be precise. In the Rio Marina area, however, alchermes is added.
For this, the delight of the palate can be paired with a glass of one of the region's youngest DOCGs such as Aleatico passito DOCG, which contrasts with the unctuousness of the sweet.