Tuscany
Tuscany, genius, art and creativity at the table
A flavour-filled journey that teaches you how to transform simple products into sumptuous dishes.
An immersion in the flavours of Lunigiana, among mushrooms and chestnuts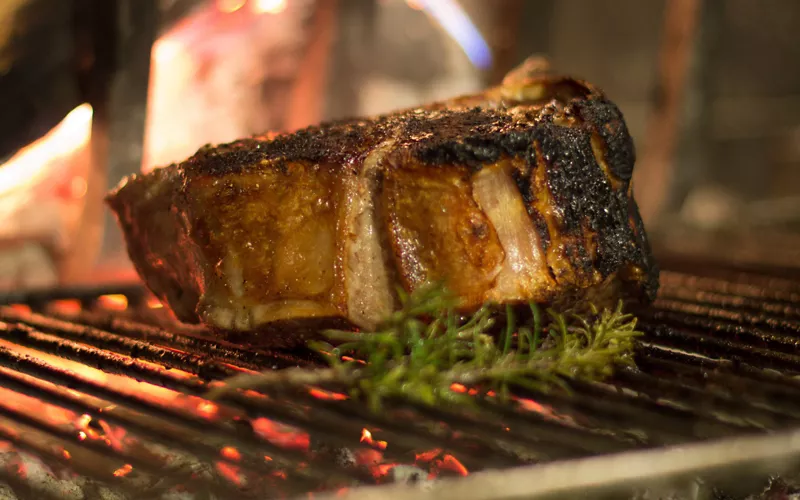 Arrive in Pontremoli, in the province of Massa Carrara, a town to savour, starting with the Bianco Oro, an aperitif with a secret recipe, served in a glass of sparkling wine, followed by the 'herb cake', prepared with wild herbs and seasonal vegetables, with ricotta, pecorino, eggs and breadcrumbs, continuing with testaroli al pesto (with the scent of Liguria, a neighbouring region), and the mushrooms of Borgotaro, trifoliated, grilled or raw.

Before leaving, enjoy an amor - a double wafer sweet with a heart of cream, whose recipe is a secret - or Ramaino, a bread made with spices and candied fruit.
In Apella, a village in the Parco Nazionale dell'Appenino Tosco Emiliano, enjoy chestnut honey from Lunigiana, chestnut fritters, pattone (small cakes baked in chestnut leaves), bastard lasagne with chestnut flour and wheat flour.
In the Montereggio area, taste panigaccio, bread baked in terracotta dishes, called testi, heated over the fire, with pesto or with sliced meats and cheeses.
In Fivizzano, taste an ancient elixir made with tropical China and aromatic herbs, while in Fosdinovo, surrounded by verdant hills of vineyards and olive groves, enjoy the fragrant Vermentino dei Colli di Luni.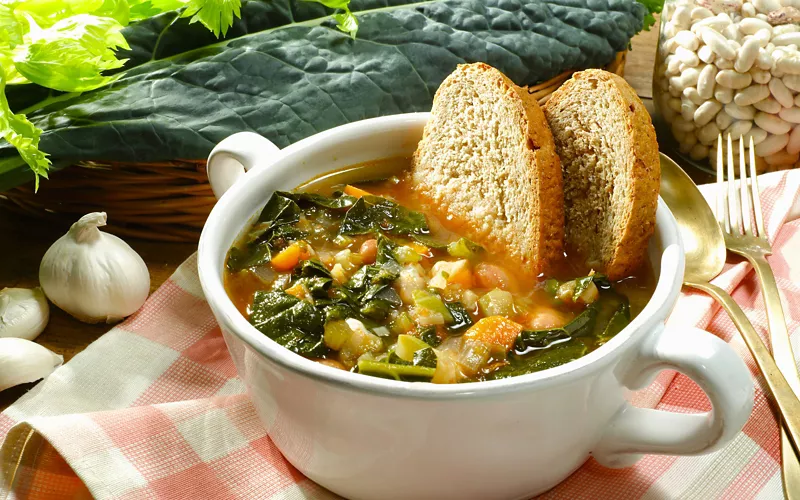 Ribollita
You are in front of a local excellence that draws its fragrance from the choice and freshness of the products, from cabbage to potatoes, from onions to peas and courgettes.  This ancient recipe with roots in the Middle Ages is ideal for warming up on cold winter days. 
The Florentine steak
You would say that this is an easy dish to cook and that all you need is the right meat and the right cut (Chianina or Scottona beef, tall and on the bone). Yet, a few tricks need to be known to fully enjoy this famous dish. It is such a famous and identifiable dish that to order it you just have to say "una fiorentina, please!"