Toscana
The Via Francigena in Tuscany: where time seems to have stopped
Strolling through villages, towns and cities rich in art and history - all immersed in extraordinary natural scenarios: 5 places worth exploring along the Via Francigena in Tuscany.
Piagnaro Castle in Pontremoli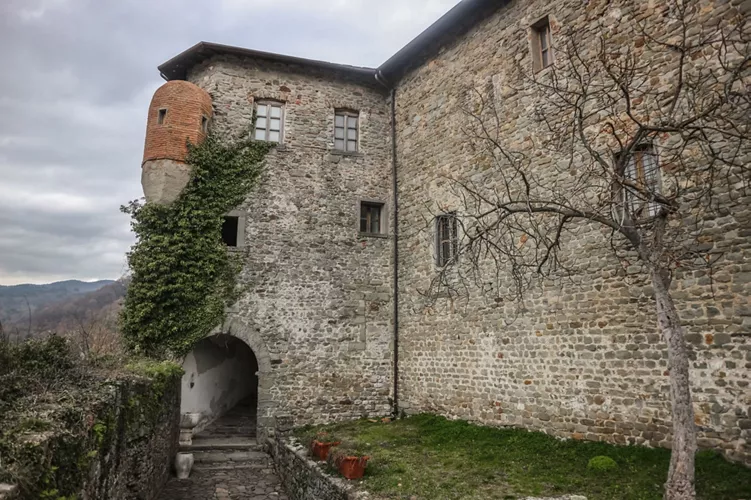 Crossed from one end to the other by the Via Francigena - still the main street of the city - this town in the Lunigiana area where the Middle Ages and the Baroque coexist is dominated by Piagnaro Castle on the hillside above. The ancient defensive fortress is home to the Museum of the Stele Statues - ancient and mysterious relics carved in sandstone common in the Lunigiana area. The evocative raised courtyard has a truly panoramic view over the surrounding valleys and mountains.
Lucca: the walls and the square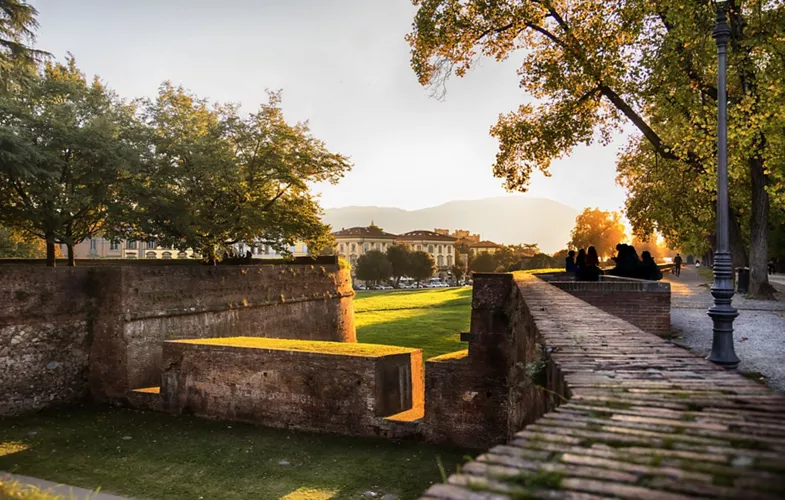 A city of art with Mediaeval alleys and squares, Lucca and its still perfectly preserved XVI century walls are set in a huge garden surrounding the historic centre, where visitors can walk and enjoy unique views of the city from above. The heart of Lucca is Piazza San Martino, with the Cathedral and its asymmetrical façade, the bell tower and portico; the XV century sacristy has a statue of Ilaria del Carretto by Jacopo della Quercia, with her faithful little dog keeping watch at her feet.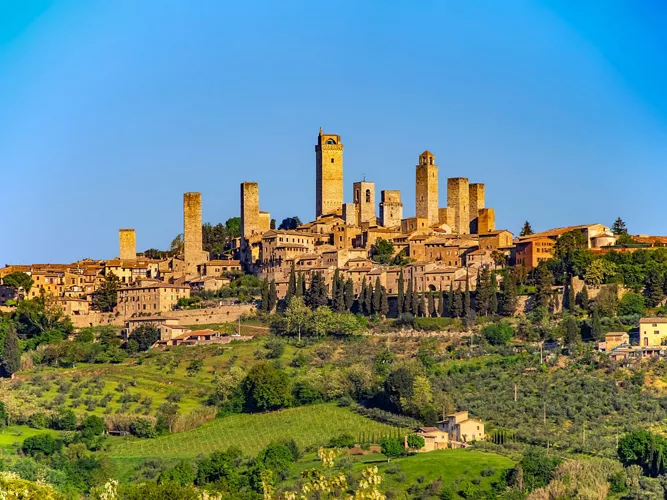 Nestled in a hill in the countryside of Val d'Elsa, San Gimignano is a UNESCO World Heritage site characterized by 13 towers and tower-houses - the only ones remaining of the 72 that were once the symbol of power. It is well worth visiting the Romanesque Cathedral with the Chapel of Santa Fina and frescos by Domenico Ghirlandaio, and the Palazzo del Popolo, now home to the Civic Museum with paintings by Pinturicchio and Filippino Lippi. The Museum of Wine and Vernaccia in the Villa della Rocca di Montestaffoli is also worth a visit for local wine-making excellence.
Monteriggioni and Abbadia a Isola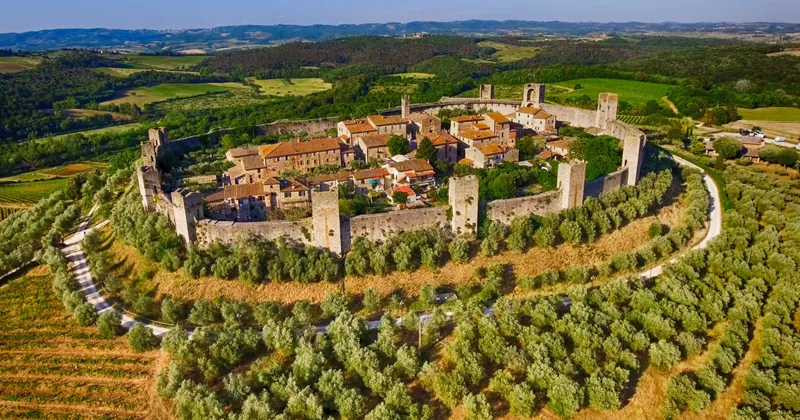 Strolling into the tiny hilltop village of Monteriggioni means stepping back into the Middle Ages fully preserved in style and atmosphere. You can walk along the walls with the 14 square-based towers resembling a crown and also visit the Church of Santa Maria Assunta and the Museum of Weapons and Armour. Close by its gates, across woods and fields of golden wheat, there is the village of Abbadia a Isola, that grew around an ancient and evocative Benedictine monastery.
Bagno Vignoni and its spa waters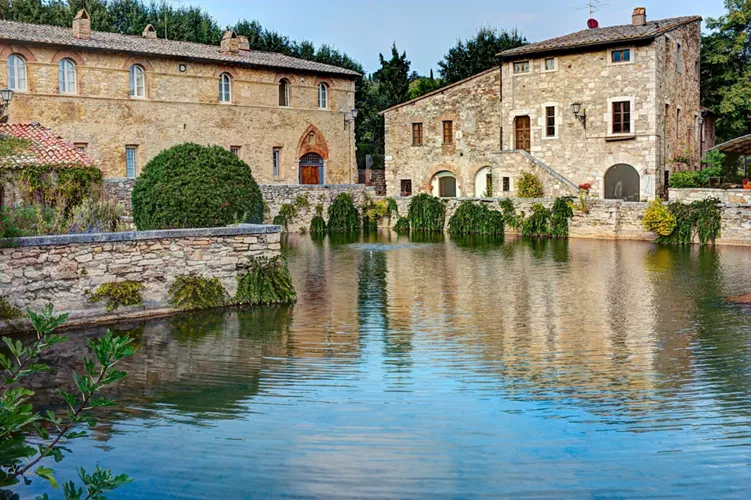 The tiny village of Bagno Vignoni in the heart of the Val d'Orcia Park developed around a large pool gurgling at a temperature of almost 50 °C with beneficial spa waters known since ancient times. In the past, people such as St. Catherine of Siena and Lorenzo the Magnificent visited this spa; however, it is no longer possible today to take a dip but the natural, pictorial picture is more than enough to please our eyes. Nearby, Pienza, Montalcino and the Monte Amiata Park are all well worth a visit.