Tuscany
Carrara: a pearl in marble
Popular with artists such as Michelangelo and Canova, Carrara's marble quarries are now an open-air museum. The dazzling charm of its white treasure. Everything in Carrara hails its famous marble.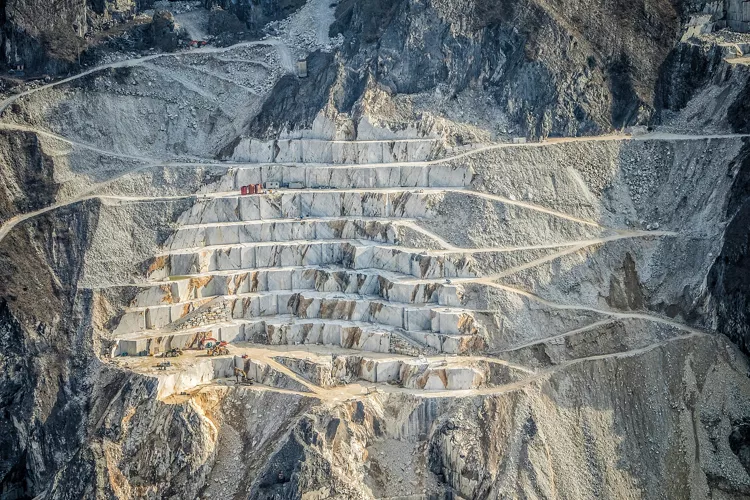 Still today, both the city and the entire Province of Massa-Carrara are appreciated for the abundance of their treasured white quarries. Everything one sees in Carrara speaks of its celebrated marble.
beginning with its magnificent Duomo, in Romanesque and Gothic style, and containing frescoes and sculptures from between 1300 and 1400. Of course, the façade and its splendid rose window are in marble, as are the 14th-Century cross at the altar and the pulpit. Nearby Piazza Alberica, then, features a marvelous marble intarsia inlay in its paving.
For visitors to Carrara, exploration of the marble quarries begins with the Civic Museum of Marble, founded in the 1980s it boasts a rich display of ancient objects and precious archaeological finds. Spatially, it actually arrives at the marble quarries, passing over the Vara Bridges and inside the dug-out rock tunnels.
In Campocecina, on the Apuan Alps, take time to appreciate the Poets' Quarry – on whose walls the words of poets and other illustrious figures are carved – and the Park of Memory's 20th-Century statues (in the International Sculpture Symposium) dedicated to the memory of the Holocaust.
Artists' ateliers and exhibits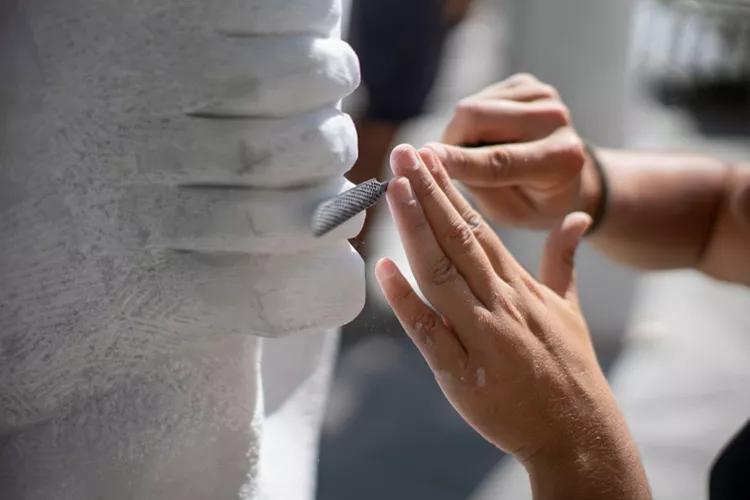 Sculpture enthusiasts can see the characteristic artists' ateliers, along with exhibits paying homage to important names in contemporary sculpture – whether part of events focused on marble work in Carrara or in neighboring communities.
For those who find themselves in Carrara in August, the Historical Commemoration of the Lizzatura (the ancient method in which the quarrymen moved blocks of marble, sliding them over soap-coated timbers, and utilizing the help of oxes) takes place in the magical setting of the quarries.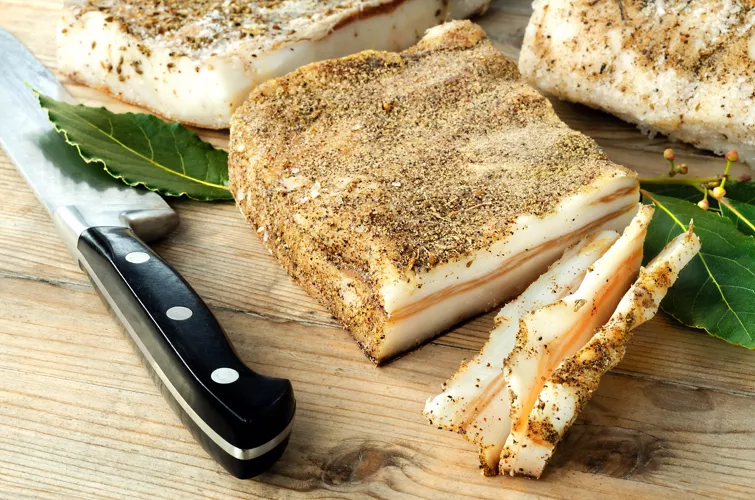 Even one of the world-famous local gastronomic products is inextricably tied to the local marble: the Lardo di Colonnata, or Lard from Colonnata. This genuine glutton's delight is named for the place where it is kept to age: i.e. Colonnata, a tiny quarrymen's borgo surrounded by picturesque marble quarries, lying in the Apuan Alps about 5 miles from Carrara. The lard derives from the pig's adipose tissue, or dorsal fat.
It is taken to Colonnata, where it is rubbed in aromatic herbs before being left to age inside marble basins (polished in garlic) for a variable period of three to ten months.
It is due precisely to the marble's particular temperature and humidity that the process is a slow one from the start, leading to the extraordinarily perfect final result. For those crazy for this authentic, natural product, be sure to mark your calendars for the famous Lard Sagra of Colonnata in August!