Explore Lucca and its treasures: from walls to towers, along with fine dining
One of Tuscany regional seats, Lucca is a city with a long history, but also a bustling cultural centre full of major events. Famous for its perfectly preserved 16th century city walls, it is characterised by many precious monuments that reveal its past as the most important city of the Italian Middle Ages.
City
A Tuscan jewel surrounded by imposing walls
Built on a plain on the left bank of the Serchio river, it is one of the most renowned Italian art cities: Lucca is a popular destination thanks to its historic centre rich in monuments, palaces and churches, the important cultural events it hosts each year, and its delightful gastronomic tradition.
Learn more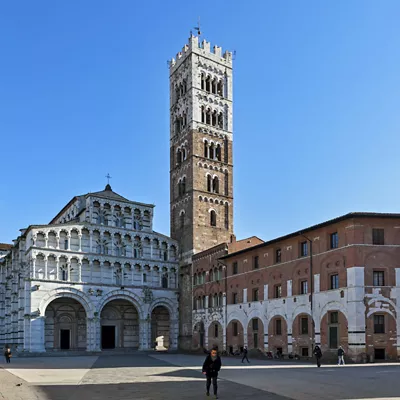 Useful info
All you need to know