Tuscany
San Gimignano, a journey through the charm of the Middle Ages and the magic of Nature
A beautiful town nestled between the Sienese hills and the sunny Val d'Elsa hills, surrounded by thirteenth-century walls and rich in still intact medieval charm: this is San Gimignano, a small and much-loved Tuscan pearl.
History and interesting facts about San Gimignano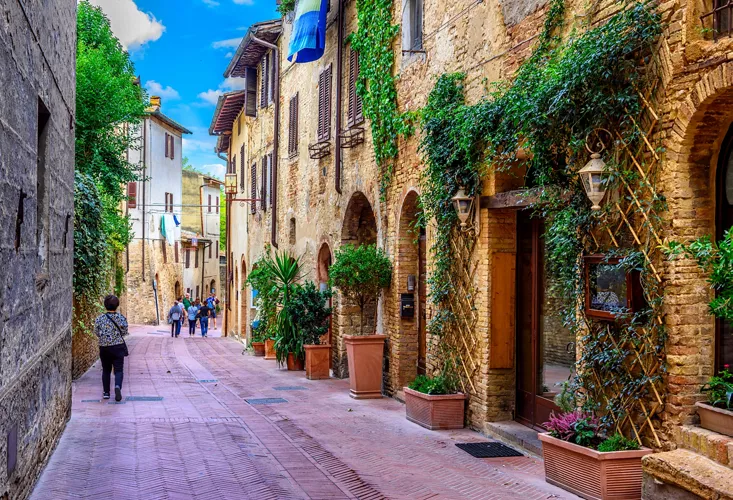 Among the Italian medieval cities to see at least once in a lifetime, San Gimignano rightfully occupies a place: a Tuscan jewel with an interesting history that begins in prehistory and knows its heyday in the Middle Ages.
From being a village straddling the Via Francigena and a fiefdom of the bishop of Volterra, the medieval town of San Gimignano developed from being located in a strategic geographical point that made it a popular route for pilgrims, especially from France, travelling to Rome.
Surrounded by the first walls, it became one of the main places of transit and rest for travellers and traders, ensuring a flourishing expansion. Its splendour came to a temporary halt during the period of the Florentine Republic, plagued by pestilence and famine, only to rise again and arrive undamaged to the present day.
Why San Gimignano is a Unesco site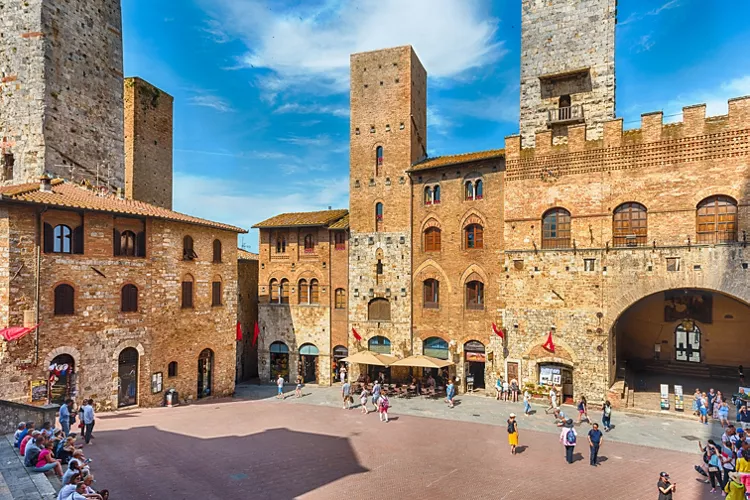 San Gimignano has been a UNESCO site since 1990 as a masterpiece of creative human genius, an exceptional example of breathtaking architecture and landscape as well as a unique testimony to a civilisation of the past narrating key stages of humanity's history. In fact, its authentic medieval structure is lovingly preserved both architecturally and in terms of urban planning, allowing us to admire it enraptured to this day.

Inparticular, it is the historic centre of San Gimignano with its towers, which earned it the nickname Manhattan of the Middle Ages, that is considered a valuable universal asset to be known, explored and protected. 

What to see in San Gimignano: stops not to be missed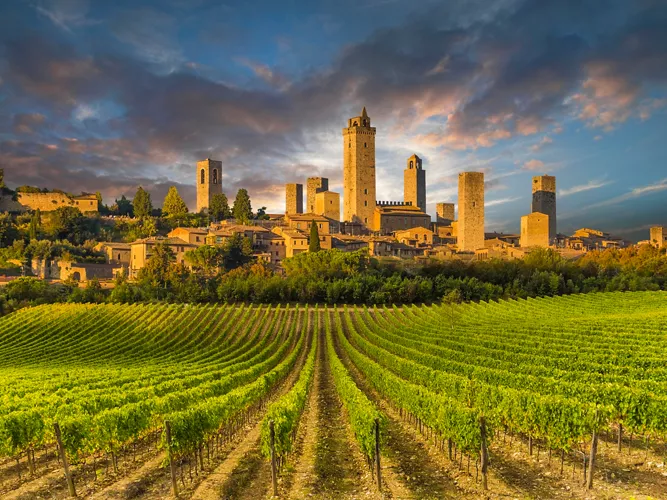 The city of beautiful towers, although not particularly extensive, is rich in points of interest. To visit San Gimignano, start with these essential stops.

We start from the Piazza Duomo, once the hub of the town's religious and political life and now a small masterpiece of history and beauty. Take some time to visit the Cathedral of San Gimignano, which is striking for its linear, unadorned facade, but do not be misled: it contains precious treasures such as the 14th-century fresco that covers its walls and has never been restored. 
One cannot think of San Gimignano without thinking of its towers to which needs an amount of time to explore. Set off from the Devil's Tower, one of 14 remaining to which a curious legend is linked: the owner, returning from a trip, noticed with great surprise that the tower was taller than he had left it. A prodigious event that was immediately attributed to the Devil's intervention. It is also among the best known, thanks to the video game Assassin's Creed. Equally interesting is San Gimignano's Torre Grossa, the highest tower in the city at 54 metres and one of the few you can climb to enjoy a marvellous view of the town and the surrounding hills. Don't miss the Rognosa tower, the tower of the Town Hall, the oldest and for centuries the tallest in the town.
Among the magical places to visit in San Gimignano is undoubtedly Piazza della Cisterna, located at the top of the hill. A "commercial" area where shops were once located, it is one of the most beautiful in Tuscany. 
2 ideas on what to do in San Gimignano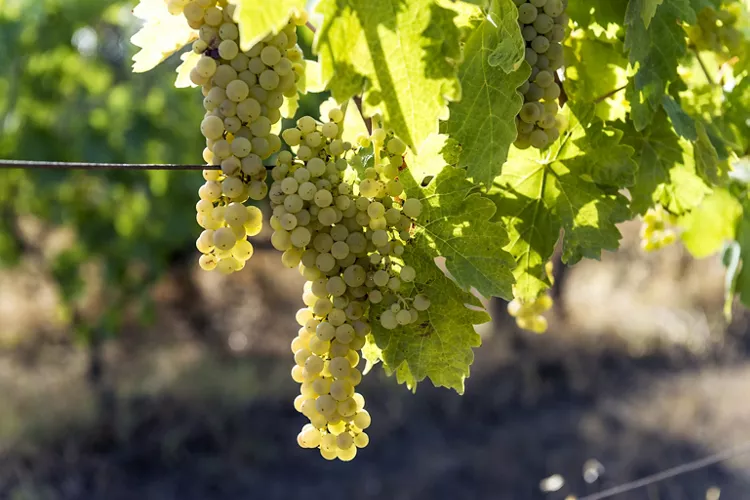 Once inthe medieval atmosphere of this village, stop for a wine tasting, which in San Gimignano is a true nectar of the gods. The options are many, as are the wine cellars offering experiences for every taste.

If you have time, don't miss one of the many free walking tours of San Gimignano, real guided walks among the wonders of the city.
What to eat in San Gimignano: 4 unmissable specialities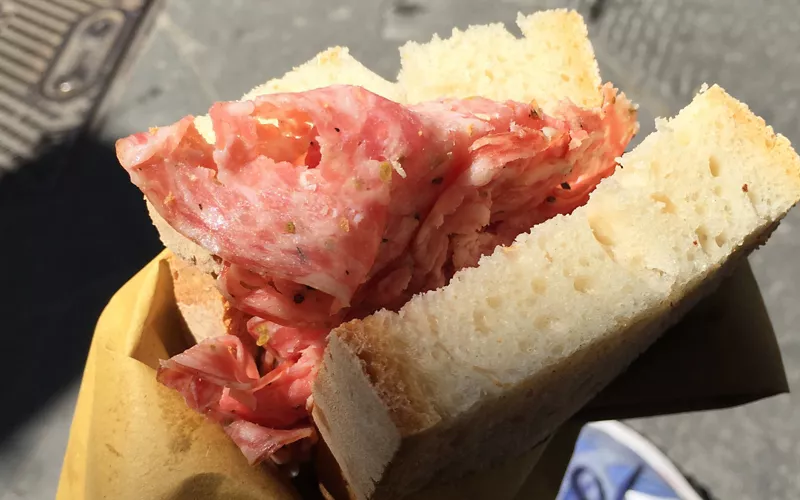 Local cuisine, genuine and linked to local ingredients. Choosing what to eat and drink in San Gimignano is easy.

Start by filling your wineglass with Vernaccia di San Gimignano, which is straw yellow in colour with golden reflections that become more pronounced with age. You could accompany it with Tuscan soppressata and finocchiona, two rich and tasty dry-cured sausages. The former is prepared with coarse pieces of pork packed with cloth, while the latter is made from minced pork, soaked in red wine and flavoured with fennel seeds.
Before you leave, however, remember to stock up on the precious local gold: the saffron of San Gimignano, a precious spice with an intense flavour and a protected designation of origin.