Umbria
Wine and oil, the treasures of Umbria
The Sagrantino di Montefalco DOCG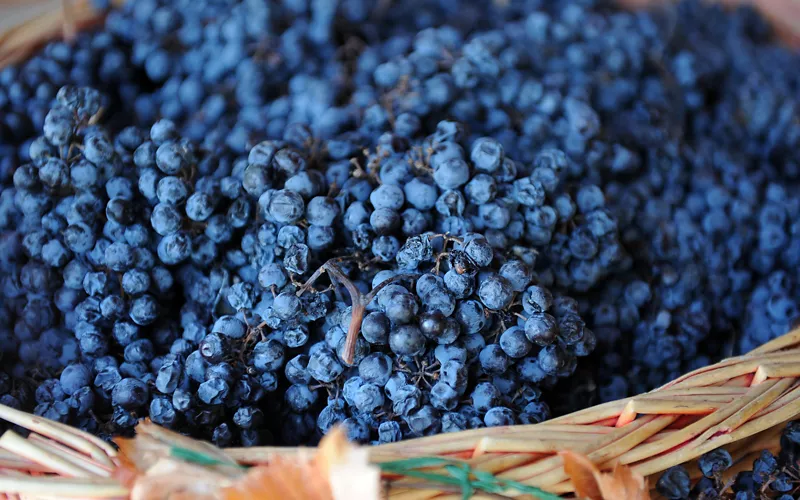 Among the most important and renowned Umbrian  wines is Sagrantino di Montefalco, a dark ruby red characterised by spicy, fruity aromas, which lends itself well to long ageing. Cultivated almost exclusively in the Montefalco area, in the province of Perugia, the vine takes its name; it is very ancient, the first traces date back to the 1st century AD.
According to some hypotheses, its origins can be traced back to itriola, a grape mentioned by Pliny the Elder; for others, the vine was imported by the followers of St Francis arriving from Spain. But the name could be traced back to the fact that it was used during masses, thus deriving from sacred.
Whatever the truth may be, it is certain that from 1000 onwards, wine assumed great economic and social importance for the area.
Originally sweet, today Sagrantino is a passito, obtained by drying the grapes on wooden racks. For a long time, especially around the 1960s, its production became niche, then a real exploit, leading to it being awarded DOC status in 1979 and DOCG in 1992.
If you pass through these parts try it in combination with local gastronomic specialities, Sagrantino is excellent with game and roasts.
Grechetto, for those who love whites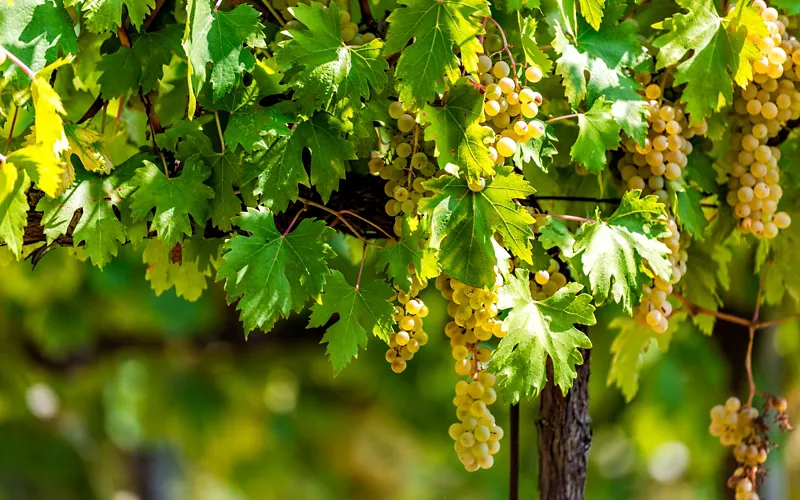 If you prefer white wines, however, the grape variety of reference is Grechetto, which in Umbria characterises the DOCs Orvieto and Grechetto di Todi. It is one of the oldest vines in Italy, imported, as its name testifies, by the Greeks. Vinified in purity, Grechetto yields a straw-yellow wine, characterised by light fruity and floral aromas, good alcohol content and acidity.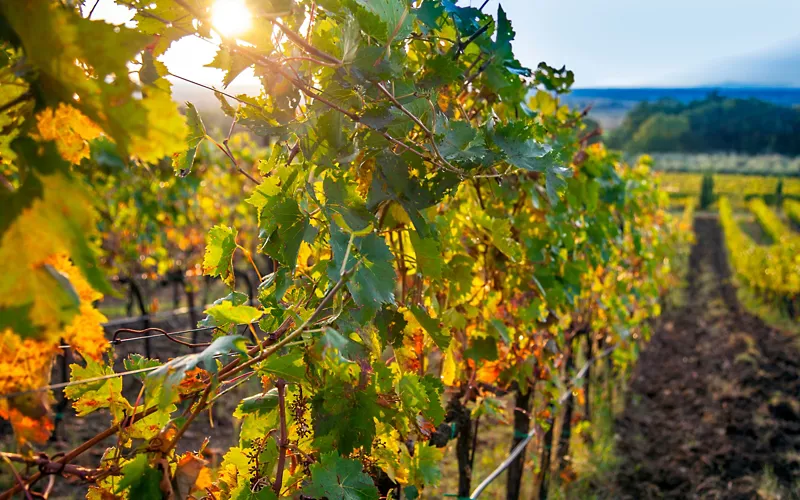 White and red are the Colli del Trasimeno DOC wines, which can be produced in the municipalities of Castiglione del Lago, Città della Pieve, Corciano, Magione, Paciano, Panicale, Passignano sul Trasimeno, Perugia, Piegaro and Tuoro sul Trasimeno. This area is particularly suitable for cultivation, thanks to the hilly terrain and the presence of the lake, which create ideal climatic conditions.
The DOC includes four white wines (Secco, Bianco Scelto, Frizzante and Vin Santo), five reds (Rosso, Rosso Scelto, Rosso Riserva, Frizzante and Novello), one classic sparkling wine and several single-varietal wines (Grechetto, Merlot, Cabernet Sauvignon, Gamay, Merlot Riserva, Cabernet Sauvignon Riserva and Gamay Riserva).
Gamay deserves special attention: it is not to be confused with the French black Gamay , but has been cultivated in the Trasimeno area for a long time. According to some studies, this is the same grape variety that in Sardinia is known as Cannonau, in Veneto as Tai Rosso, in France as Grenache and in Spain as Garnacha. There are no certain data, but it is assumed that it was imported from Greece and that it found a climate here very congenial to its needs. Vinified in purity, the result is a fresh, fruity ruby red colour.
Oil: the king of the Umbrian table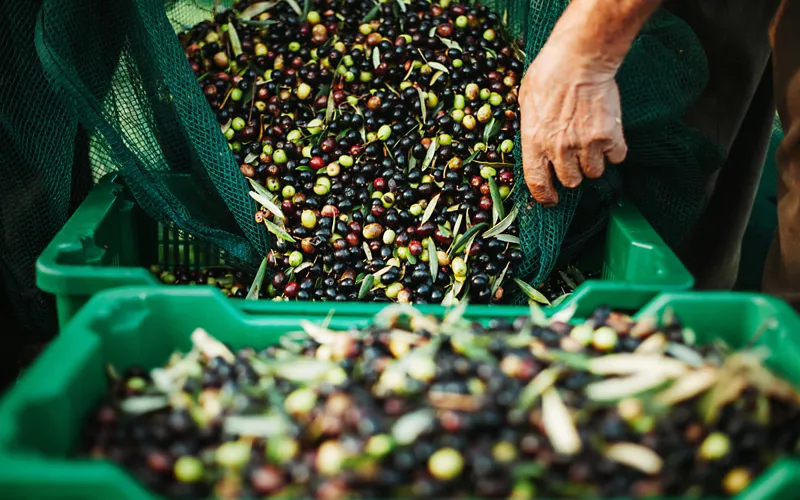 Umbrian oil is the other great star of the table; in fact, Umbria is the first Italian region to have obtained PDO recognition for its entire territory.
The Denomination is accompanied by five geographical mentions, identifying five sub-areas in which the oil may be produced: Colli Assisi Spoleto, Colli Martani, Colli Amerini, Colli Orvietani and Colli del Trasimeno which must be compulsorily present in the labelling. 
There are five main cultivars: moraiolo, fruity and vegetal, with hints reminiscent of fresh olives; frantoio, very persistent; leccino, a delicate fruitiness evoking floral and ripe fruit notes; san felice, with hints of field grass and artichoke with a slightly bitter and spicy taste; and dolce agogia, with soft tones.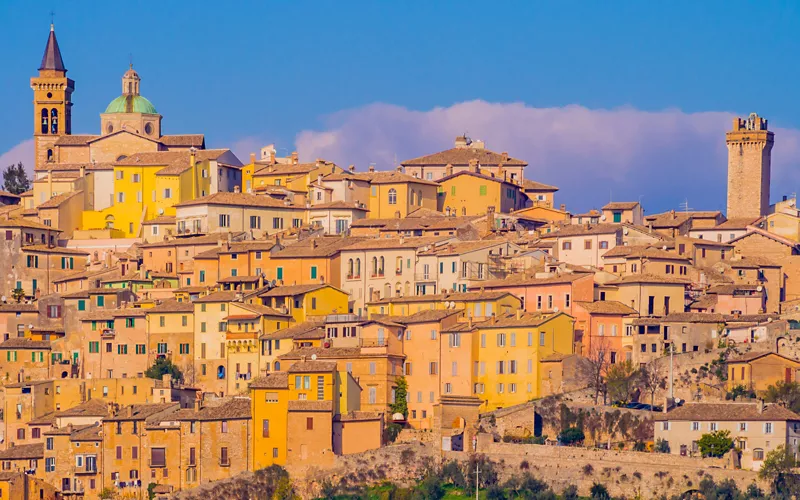 Among the best known oils of the area is Trevi oil, whose name recalls the town of the same name in the province of Perugia. If you are travelling from Foligno toward Terni, stop to admire the picturesque landscape surrounding the municipality, immersed in the green of its olive trees.
Do you love hiking? Take the Sentiero degli ulivi (olive tree path) on foot, connecting Spoleto to Assisi: it is a path entirely dedicated to the olive tree, ranging from 350 to 700 metres in height. As you walk through it, you can immerse yourself in the quietness of this landscape, which has earned it the nickname "the land of meditation and silence". Among the special features not to be missed are the so-called scattered olive houses: dating back to the 16th century, olive growers used to stay there during harvest periods.