Umbria
Along the course of the Corno and Nera rivers, between the Sibillini Mountains National Park and the Marmore Falls
Rafting through the Sibillini Mountains and Marmore Waterfall.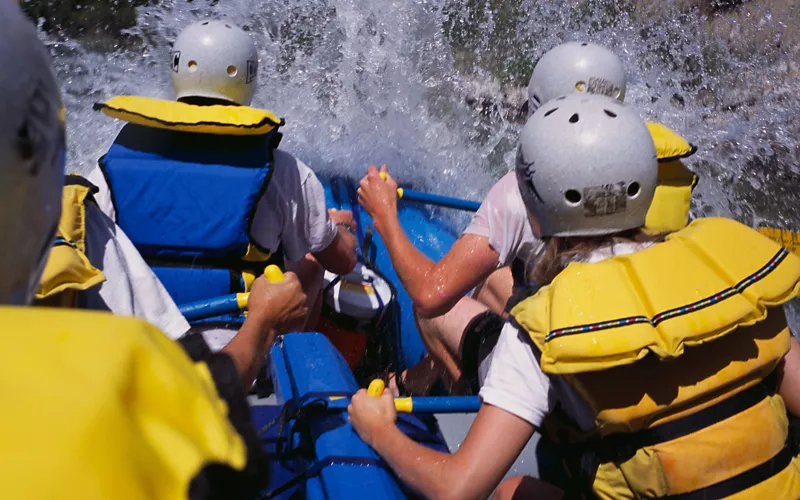 The starting points for those who want to go down the Corno river, tributary of the Nera river, are Biselli di Norcia or Serravalle di Norcia, in Valnerina: from there you head off with expert instructors who will help you try a descent even if you've never before seen a raft.

If you change your mind when you get there, rest assured the day's not lost: you can try a different water sport, hydrospeed or canyoning, and if the temperature is right you can always jump off the rocks for a dip in the water.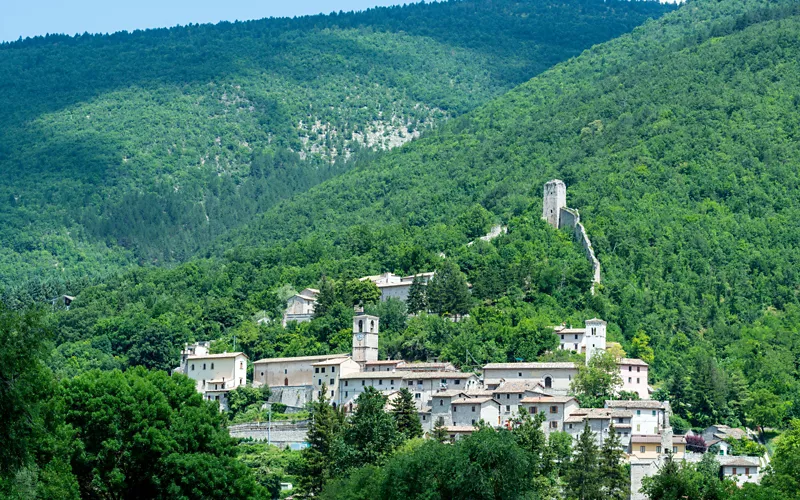 The river isn't the only attraction in the area: the little ones will be rather happy to visit the Parco Avventura with its Tibetan bridge, donkey hikes and walks in Valle Castoriana, on the slopes of Monte Patino

If you have a fondness for animals, don't miss out on the deer and wild fauna rehabilitation centre of Castelsantangelo sul Nera, situated within the Monti Sibillini National Park. Near Fiastra you'll find a visiting centre for Apennine chamois: regardless of your age, here you can enjoy seeing species of deer and chamois (goat antelope).
The majestic Marmore Waterfall
Whether you wish to go rafting or not: the Marmore waterfall, where the Velino and Nera rivers meet, is one of nature's spectacles. Or, "Horribly beautiful" as Lord Byron described it upon falling in love with the view. The waterfall, which is artificial, represents one of the most impressive engineering works left to us by the Romans. It has a flow that varies, so each visit will seem like the first. 
At the foot of the waterfall there is a rafting equipment base: the Nera river is particularly turbulent here, but not to worry: the expert instructors will make your adventure adrenalin fuled but safe.
If however you're not convinced, there's always plan B: within the Parco fluviale del Nera, between the towns of Ferentillo and Arrone, you can navigate the river more peacefully for a stretch of 12 kilometers.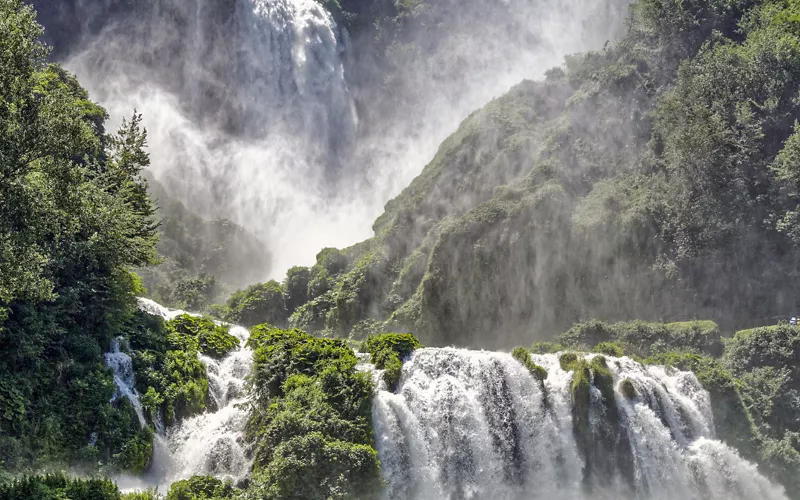 If you'd rather keep the river at bay, you can take a walk in the Natural Park until you reach the viewpoint offering an incredible vista of the Marmore Waterfall. Whichever option you opt for, you can indulge in a little shopping: the locally made pecorino cheese is a delight we suggest you not deprive yourself of.