The streets for shopping in Florence
High-end tailoring, class and creativity. The very best of Made in Italy.
The luxury boutiques of Via Tornabuoni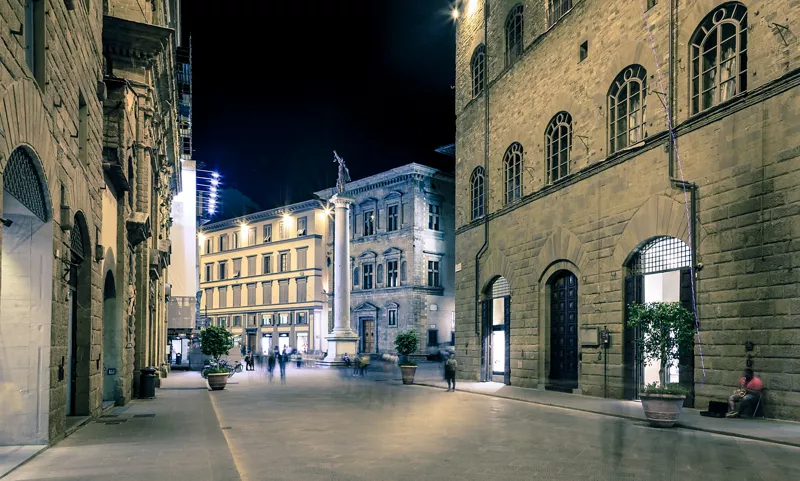 High-end tailoring, class and creativity! If you're looking for high-end fashion boutiques, then your first stop should be Via Tornabuoni. Symbol par excellence of luxury shopping, this street is the home of the big brands. Ferragamo, Cartier, Gucci, Hermès, and Cavalli are located here and their boutiques follow one another in the entire neighborhood encompassing Via della Vigna Nuova, Via del Parione and Via della Spada. As you walk around, look up and admire the ancient noble residences of Florence: Palazzo Strozzi, Palazzo Rucellai and Palazzo Corsini stand out through the streets in all their beauty.
The jewelers of Ponte Vecchio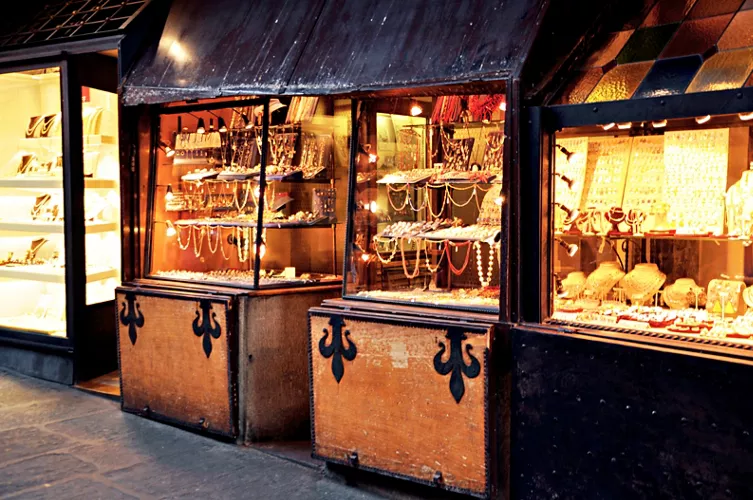 Tuscany, and Florence specifically, boast an ancient goldsmithing tradition. Ponte Vecchio's workshops sparkle and its exquisite store windows showcase craftsmanship and quality with handmade jewelry, diamonds, cameos and micro-mosaics. A shopping trip to Ponte Vecchio is a great opportunity to discover its history. 
Luxury craftsmanship in Oltrarno
Creativity and uniqueness are the engines of the Oltrarno district of Florence, near the Pitti Palace in the historic center. Strolling through shops and artisan workshops in search of unique pieces Made in Italy is a pleasure for those who love to discover original handmade creations. From Florentine bookbinding, to leather shoes, to gemstones and silver, the district showcases the skill of artisans handed down over the centuries.
Santa Croce and San Lorenzo, leather workmanship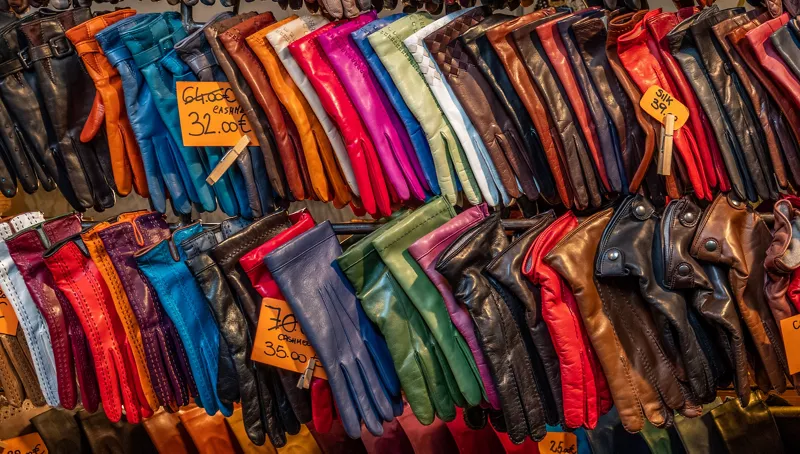 Santa Croce is one of the oldest neighborhoods in Florence. Stores, workshops, and leather artisans can all be found here. Visit the Scuola del Cuoio, or Leather School, where leathers are handcrafted, and discover all the secrets of Made in Italy. San Lorenzo, on the other hand, takes its name from the Mercato San Lorenzo, which is less luxurious but lively and colorful, exuding the scent of new leather still waiting to be treated. 
Florence is the right city for shopping and finding that special gift for someone you love. Design, uniqueness and Made in Italy are waiting for you!