Smart workations: working 'from home' in various locations in Italy
Santa Fiora: Italy's first Smart Working Village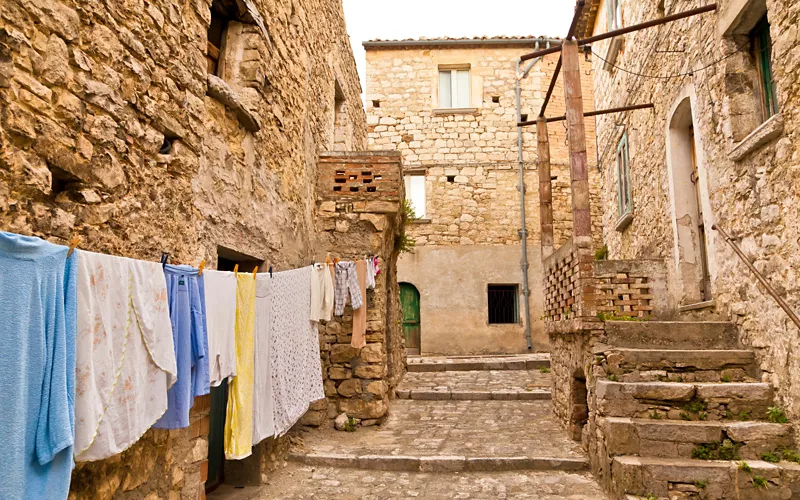 On Mount Amiata, in the province of Grosseto, lies the municipality of Santa Fiora. It's the first in Italy to have launched a call for tenders for the creation of a veritable Smart Working Village.
Essentially, if you decide to take advantage of this unique experience, which allows you to escape from the chaos of the big cities and create a workstation within the homes of the small mountain village, you will have a reduction in the cost of rent of up to 50%.
The initiative, launched in the wake of the recent arrival of ultra-broadband in the country, provides vouchers to those who choose to stay in the area for at least two months, and is aimed at public and private employees, as well as those who are self-employed.
The objective is, clearly, to turn a stay into something much more long-term. We advise you to give it a little thought, because the charming village perched on the cliff, certified as excellent by the Orange Flag, will give you the chance to benefit from a new lifestyle, dedicated to relaxation and nature.
Montepulciano Smartway: the platform for smart working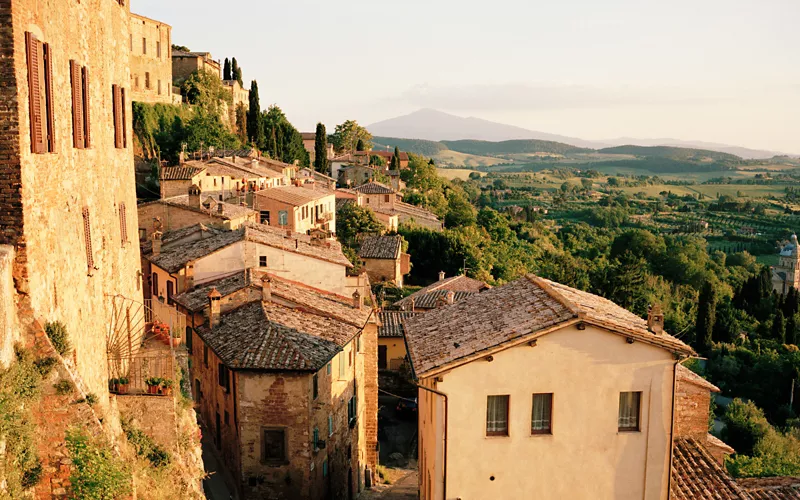 Still in Tuscany, in the mediaeval village of Montepulciano you can come across Smartway, a start-up that has rescued tourist accommodation establishments in the midst of the pandemic crisis, transforming them into workations (work-vacations) for digital workers. Stays designed specifically for smart workers who wish to live and work for a certain period of time in apartments, B&Bs and agritourisms, with functional and comfortable workstations, but above all with a super-fast Internet connection, thanks to fibre coverage.
On the portal you can browse through the list of establishments and contact them directly, while also selecting a range of useful services for remote workers, from car rental to restaurants and unmissable local experiences. Add to this the breathtaking views of the Val d'Orcia and Val di Chiana, and you will understand how remote working can be a most enjoyable option.
Venywhere: the remote working project aimed at repopulating Venice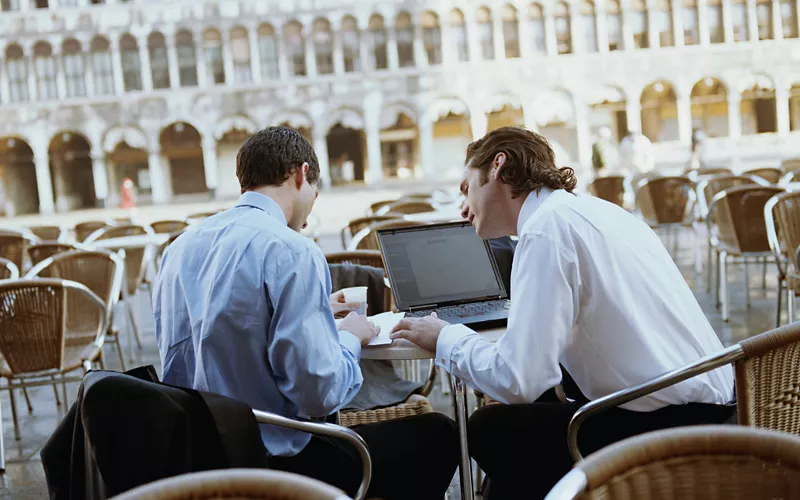 Seeing it always packed with tourists, one can hardly imagine Venice as a city that needs to be repopulated. Yet there are many inhabitants who have abandoned the lagoon. Hence the Venywhere project, supported by the Fondazione di Venezia and Ca' Foscari University, which aims to intercept the vast audience of 'workers from anywhere', thanks to new forms of digital work.
The idea is to create a hybrid community, attracting people from all over Italy (and beyond), who are keen to settle down in a unique city, working remotely, offering integration opportunities to the local community and retaining residents, especially undergraduates who are increasingly forced to leave. All this in co-working spaces that to date are little used, from foundations to museums, from craft workshops to art galleries and, perhaps even in open-air locations.
Castropignano: the town of 1 euro houses for smart workers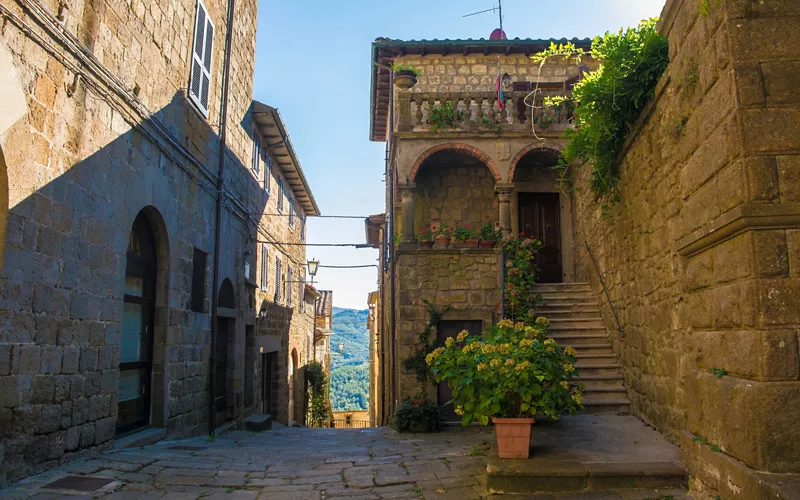 In Molise, the number of uninhabited houses is out of all proportion. But in the municipality of Castropignano, smart workers have the opportunity to buy a house for just one euro.
This is how they are aiming to repopulate the historic centre of the small village, with a symbolic sum for remote workers, who have the opportunity to continue their employment from the hill overlooking the Biferno Valley, thus repopulating the small village in the province of Campobasso. They will have the opportunity to walk or ride along some of the most evocative and better-preserved paths in the entire region.
South working: working remotely from the south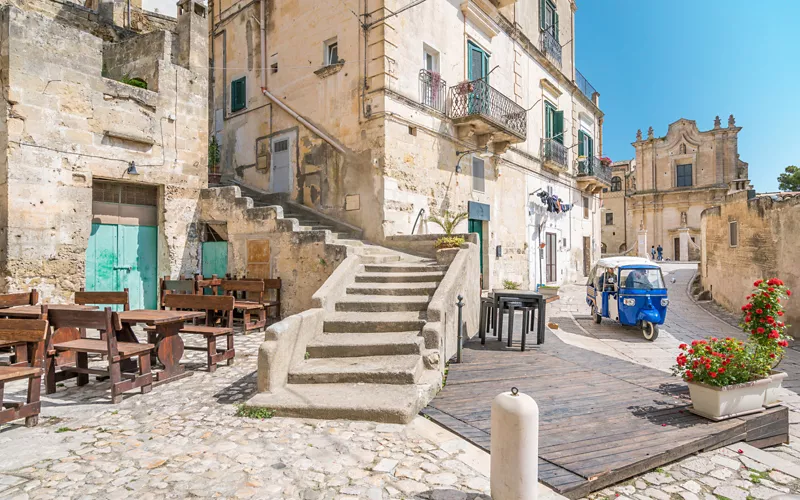 A further type of employment is that of south working, i.e. work offered by companies physically located in northern Italy, but carried out remotely by employees living in the southern part of the country.
Created in the wake of the pandemic's emergency situation, this new method has led to a rethinking of traditional employment dynamics, incorporating agile working methods that meet both the company's needs and the employee's high standards of well-being. This has turned into an opportunity to strengthen and revitalise almost forgotten territories, which are being repopulated with human capital.
Private smartworking spaces have also sprung up, such as Casa Netural in Matera, Beehive-Valore Sud in Trapani, Moltivolti in Palermo, and Isola in Catania. There are also public spaces, such as South Working Petralia Sottana or South Working Castelbuono, both in the Madonie Mountains.
The examples mentioned should not be considered as mere areas of shared work, but as real places for collaboration, innovation and generational encounters.