Tuscany
Montepulciano
An enchanting village nestled among gentle hills for a relaxing break with excellent wine and ancient traditions.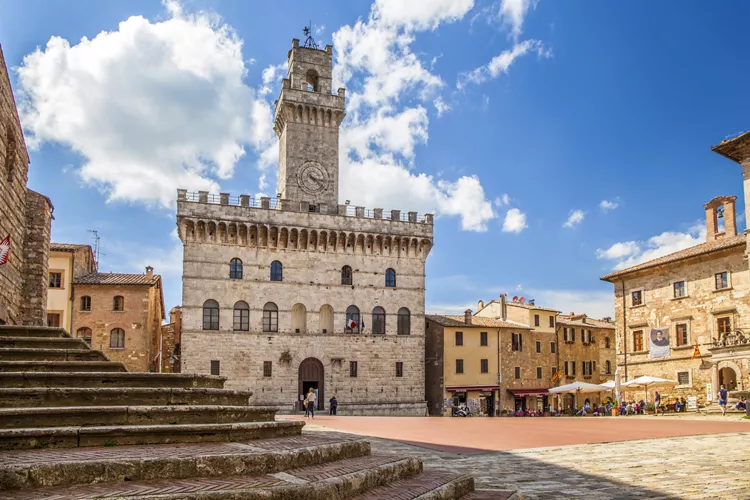 Montepulciano with its ancient Etruscan and Roman origins - according to legend it was founded by king Porsena - , was long disputed between Florence and Siena. From the fifteenth to the sixteenth century, the town was the centre of a great cultural and artistic fervour which not only saw the presence of great humanists such as the poet Angelo Poliziano, but also the building of splendid churches and mansions by great architects such as Antonio da Sangallo, Jacopo Barozzi and Baldassare Peruzzi.
Nowadays Montepulciano is very attractive to tourists, thanks to its characteristic urban structure, to the famous cultural events which it leads, but also thanks to the magnificent vineyards that surround it and which yield the excellent Vino Nobile of Montepulciano DOCG (controlled and warranted designation of origin).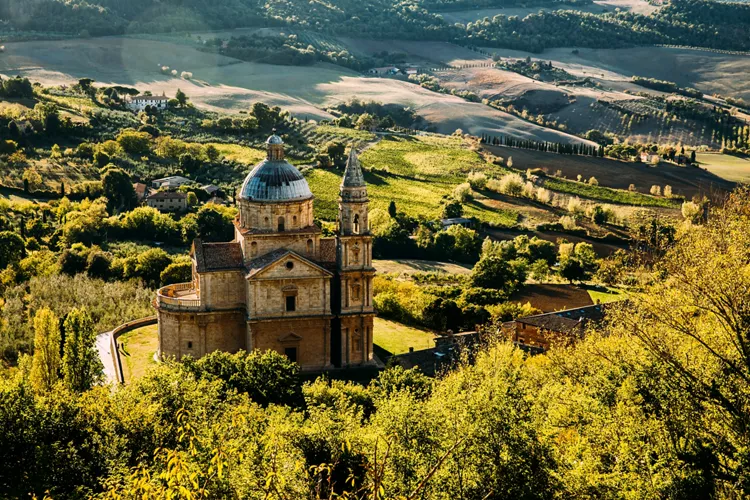 A fortress looks down over the old town of Montepulciano, where on the beautiful Piazza Grande you can admire the Town Hall, built in the fourteenth century and the seventeenth-century cathedral also known as the Cathedral of Santa Maria Assunta. The recumbent statue of Bartolomeo Aragazzi by Michelozzo together with an Assumption by Taddeo di Bartolo may also be admired inside the three-nave cathedral. Palazzo Tarugi, completely covered in travertine, also overlooks the square.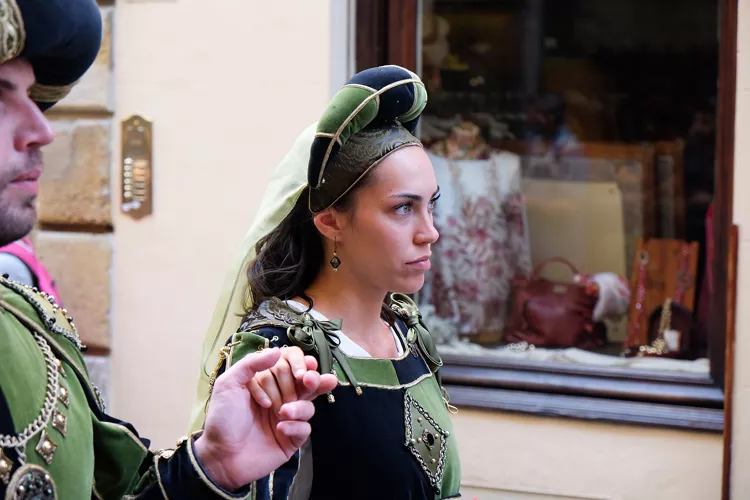 We would also like to point out Piazza delle Erbe, the monumental and isolated church of San Biagio, also known as the "Temple", and that of St. Augustine, Palazzo Cervini, designed by Antonio da Sangallo the Younger, and the Civic Museum, which displays beautiful masterpieces of Sienese and Florentine art.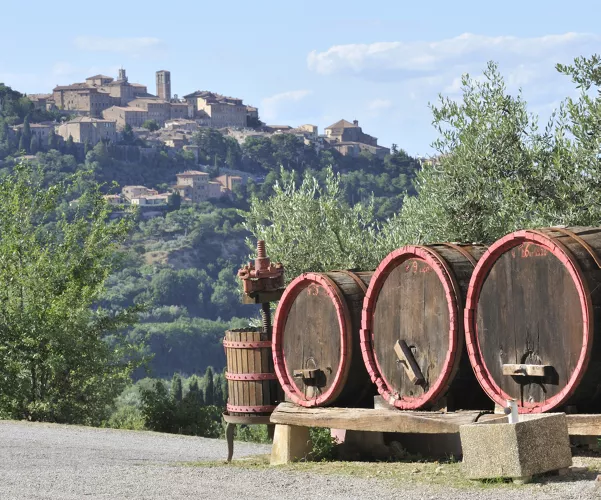 Famous for its ancient traditions, every year Montepulciano renews its folklore with spectacular events.
Beginning with the "Bravio delle botti" (The barrel contest), a competition between districts, which takes place in the streets of the city. Do not miss the spectacular "Bruscello Poliziano": popular Tuscan traditional theatrical shows which have been repeated every year in the Cathedral churchyard since 1939.
The noble wine of Montepulciano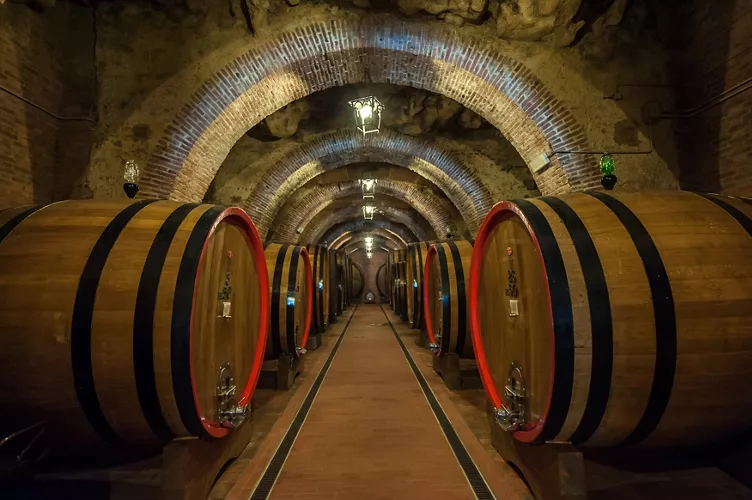 Montepulciano and the hilly clay areas on the edge of the Valdichiana plain such as Valiano, the Abbey of Montepulciano, Sant'Albino, Argiano, San Gavino, Gracciano, are the area of production of the Vino Nobile of Montepulciano.
The grape that characterizes this aristocratic wine is the Prugnolo Gentile. The Consorzio of Vino Nobile and several major wineries are based here in Montepulciano, including the Cantina del Redi, directly connected to the roof terrace of Palazzo Ricci.