With its breathtaking sea and unparalleled artistic heritage, Catania is fascinating and captivating
Indulge in the magnetic energy of a city with a long and colourful history, be swept away by its vitality and captivated by its art, architecture, food and wine. A visit to Catania is certain to be an unforgettable experience.
City
A baroque city with a gritty energy
Set like a precious gem between the barren volcanic Etna and the azure Ionian Sea, Catania is a multi-faceted metropolis. This is a city that is truly captivating thanks to the richness of its Baroque architecture and its historical and artistic heritage, but also because of the spirit of a young and vibrant Sicily.
Learn more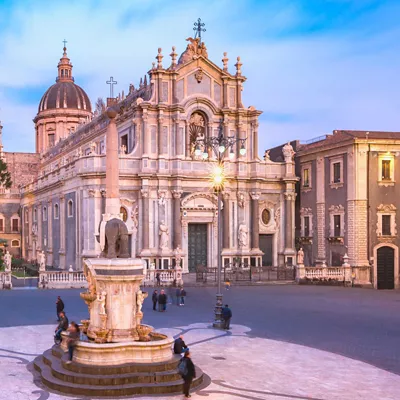 Useful info
All you need to know