One of the oldest cities in the world, nature, history and culture come together in Matera
A place rich in scenery, unique architectural works, views of incomparable charm, Matera has captivated many artists, including Carlo Levi and Giovanni Pascoli, and continues to enchant with its Sassi, a World Heritage Site. Worthy of a long visit, it enraptures the heart.
City
The wonderful UNESCO World Heritage site Sassi of Matera
Matera is the city of the Sassi, the stones of Matera, a unique area that holds evidence of human settlements from the Palaeolithic to the present day. A history spanning thousands of years, many attractions, a rich and delicious cuisine of poor origin: the pearl of Basilicata, it deserves to be seen at least once in a lifetime.
Learn more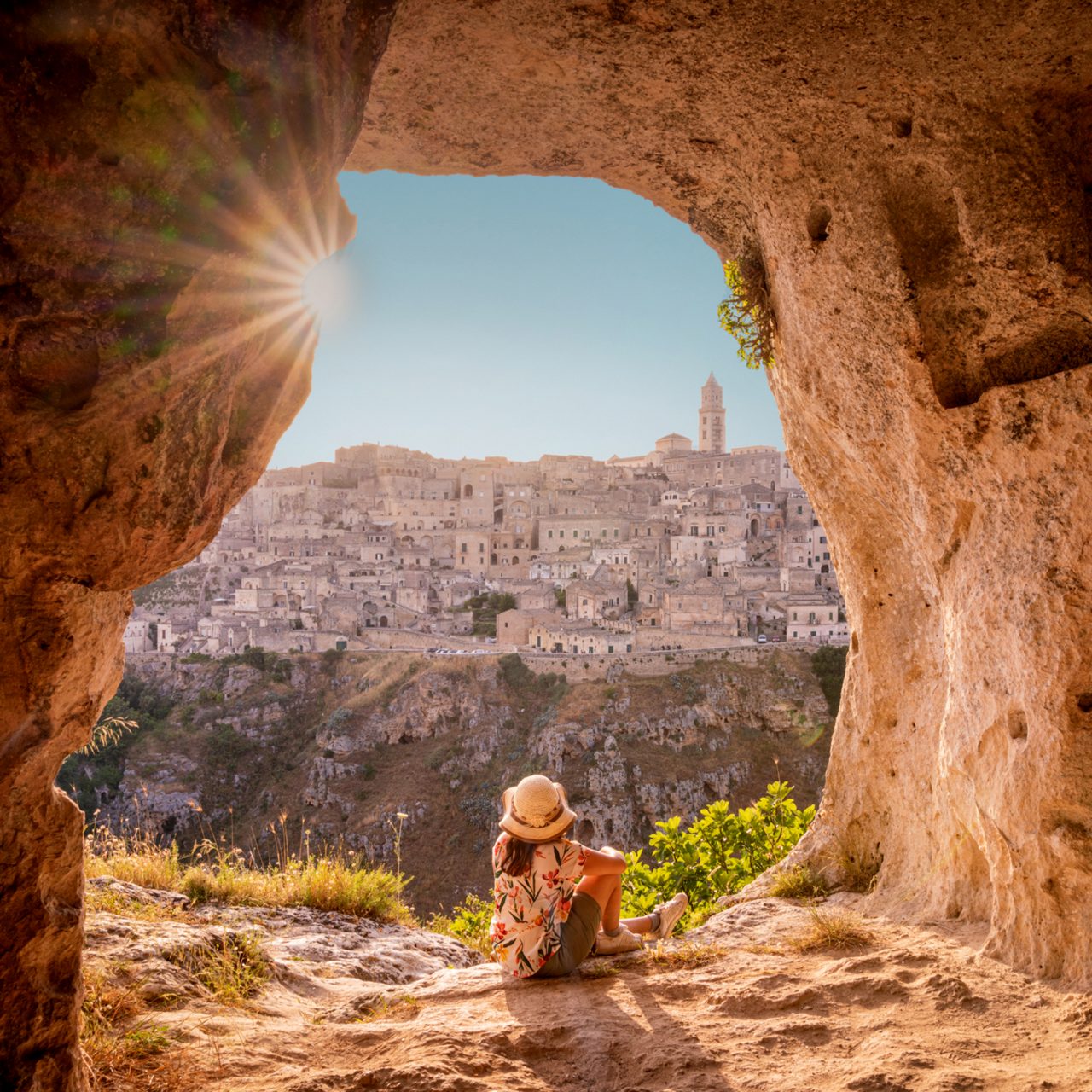 Nearby
Explore surroundings