Well-being and snow. Winter skiing and spas in the Alps
Many locations in the Alps offer the chance to combine enjoyment in the snow with well-being in thermal baths and spas: here are some suggestions.
Aosta Valley - Courmayeur, La Thuile at the Pré Saint Didier Spa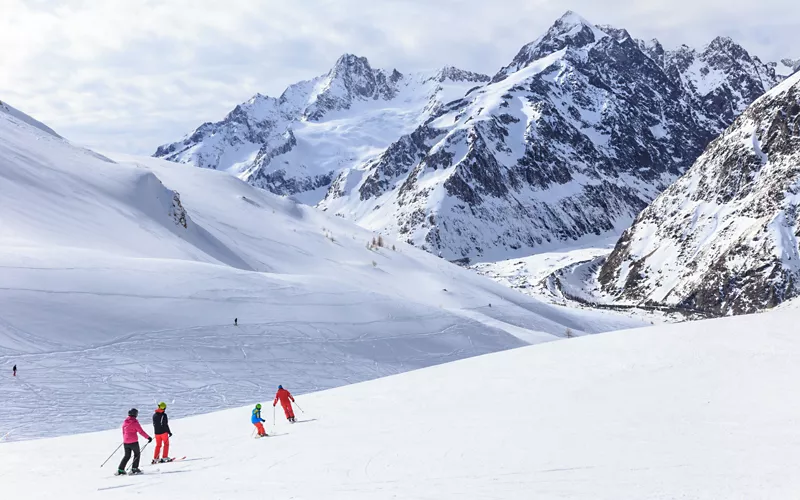 The ski area between Courmayeur and La Thuile, beneath the majesty of Mont Blanc, has slopes and off-piste skiing for all levels of skill, even children. The incredibly steep Franco Berthod slope is truly spectacular. Then relax at the Pré Saint Didier Spa, whose springs flow at the feet of the Orrido waterfall. Facilities include indoor and outdoor pools, panoramic saunas, whirlpools, aromatic steam baths, chromotherapy and aromatherapy.
Aosta Valley - Monterosa Ski Carousel, Col de Joux and the Saint Vincent Spa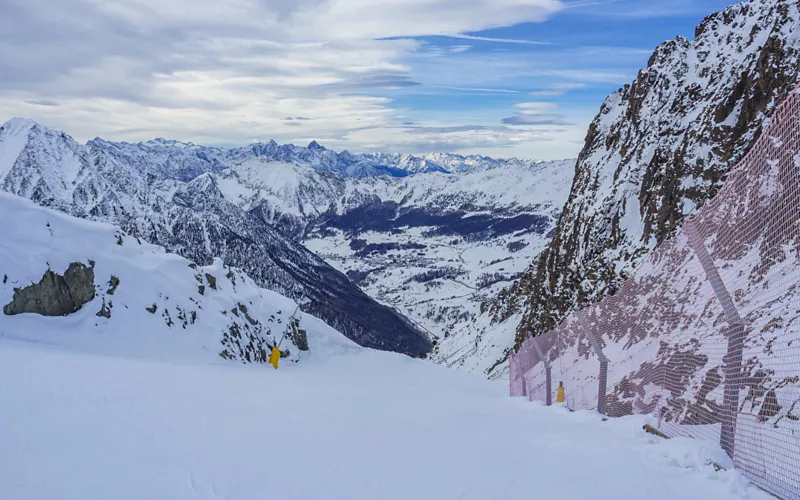 Val d'Ayas, on the other hand, offers skiing in Champoluc, the main town in the valley and part of the Monterosa Ski Carousel, as well as Col de Joux, with slopes of varying difficulty and a games area for children in the snow. The nearby Saint Vincent Spa boasts healing waters and a well-being centre with indoor and outdoor pools, saunas, whirlpools, lower limb vascular treatment pools, steam baths, emotional showers and ice cascades. Spa facilities can also be rented for private events.
Piedmont - Lurisia Monte Pigna, Mondolé Superski and the Lurisia Spa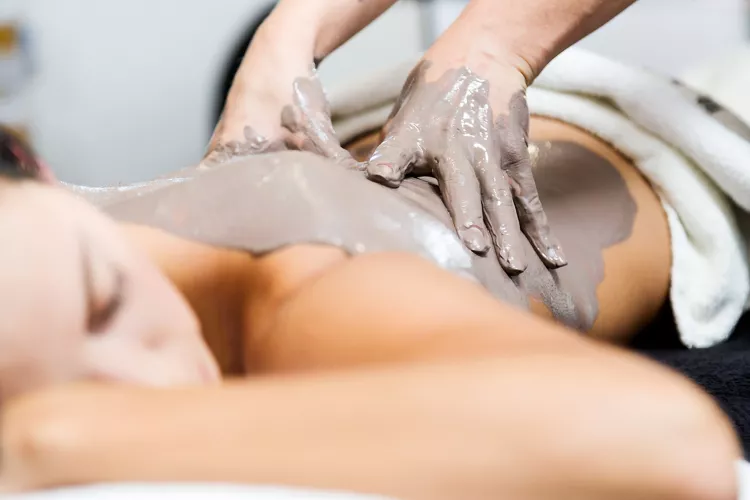 Surrounded by pine forests and chestnut woods, the Lurisia Spa near Cuneo boasts hypo-thermal waters from the Santa Barbara and Garbarino springs. Health and well-being treatments ideally set off a skiing holiday in nearby Lurisia Monte Pigna, with slopes for skiing, sledges and snowshoes for all levels against the backdrop of the Maritime Alps and Cervino (Matterhorn). The Mondolè Ski area is also well worth a mention, with the Prato Nevoso, Frabosa Soprana and Artesina resorts. It has more than 120 km of slopes in all for every level of difficulty; freestyle and snowboard areas can often be enjoyed even at night, with games areas in the snow for children, snowshoe and horseback excursions - not to mention snowmobiles and ski mountaineering.
Lombardy - Bormio Ski Area and Bormio's three spas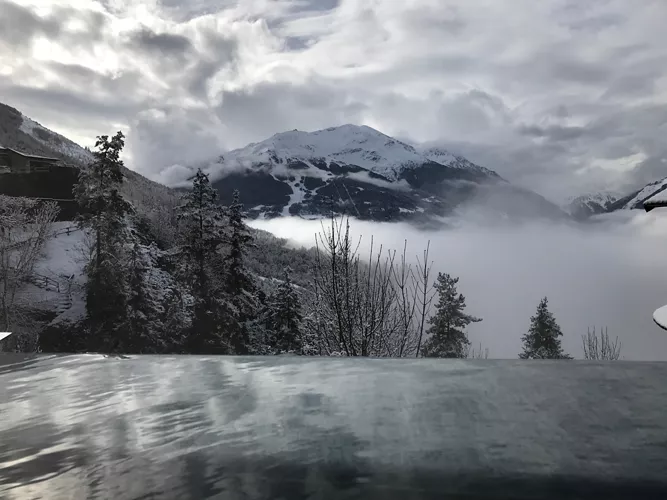 Bormio boasts three spas set among the peaks of the Alta Valtellina dominated by Mount Reit: Bormio Terme, QC Terme Bagni Vecchi and Bagni Nuovi, providing health and well-being treatments for all ages, spa waters under the stars and spectacular open-air pools. Their warm, beneficial waters renowned since ancient times are ideal after a day out in the Bormio Ski Area, where slopes descend from over three thousand metres directly down into the town.
Lombardy - Montecampione, Borno–Monte Altissimo and Terme di Boario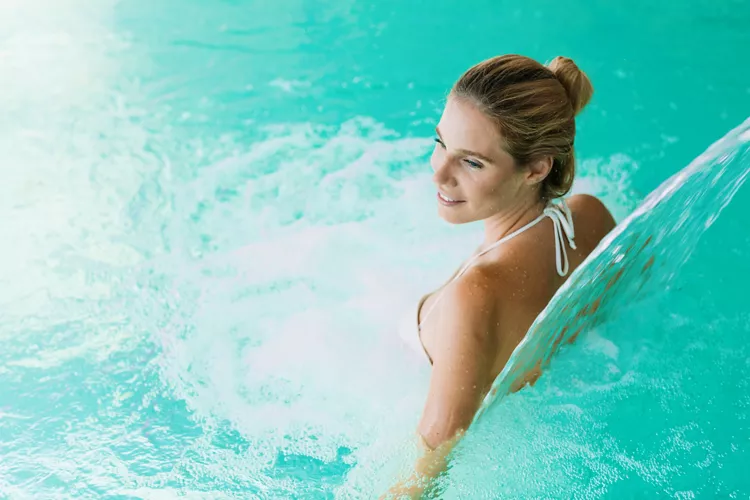 Immersed in the lush green Camonica Valley with its UNESCO World Heritage rock engravings, Terme di Boario offers health and well-being treatments as well as high-level sensory experiences, with water mattresses, sand flows and salt rooms. The garden of botanical rarities ensures excellent relaxation after skiing at Montecampione, overlooking Lake Iseo, or in the Borno-Monte Altissimo area, where snowboarding, ski mountaineering, snowshoe excursions, ice skating and snowmobiles can all be enjoyed.
Lombardy - Livigno and Aquagranda Active You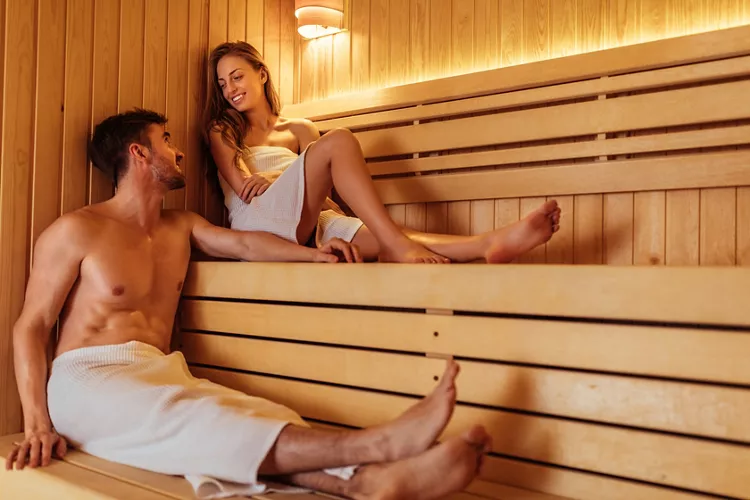 Livigno, the highest plateau in Europe, has more than 100 km slopes offering various levels of difficulty at altitudes to 3000 metres to enjoy true alpine skiing. The valley has perfect tracks for cross-country skiing, snowboarding, freestyle, snowshoe excursions, dog sledding, horseback rides or snowmobile outings. Climbing frozen waterfalls is also a truly amazing experience. You can regenerate at the Aquagranda Active You well-being centre in the characteristic local architectural style, with well-being treatments, swimming pools, water slides and a gym.